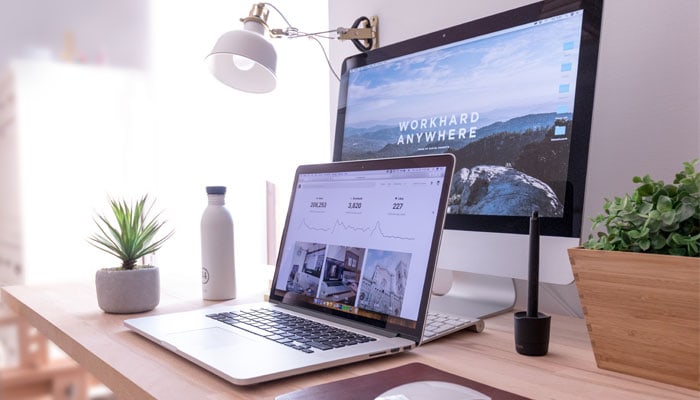 Digital Marketing Services in Boston
"You Can't Afford to Ignore Your Digital Marketing Strategy"
The digital marketing services in and around Boston vary from agency to agency: it can be tough to discern what you're getting and the effect that these efforts will have on your bottom line.At AlchemyThree, our custom digital marketing efforts are rooted in tireless research, a deep understanding of your industry and a connection to the high caliber customers your business needs to attract. In addition to speaking to your market, we also create a perfect environment for your raving fans and followers on social media. Like any other developing human relationship, these efforts take patience, consistency and genuine engagement. In order to succeed, your business needs to build trust between the customer and the brand. Digital marketing is the most affordable and effective way to build these lasting and profitable relationships.
By integrating a professional digital marketing strategy into your marketing plan, you are not only investing in your business, but you're investing in the future of your business. We work closely with our clients,serving as a virtual marketing department--a backbone of 360 services that leverages SEO, social media, content and branding expertise that can move your business in the right direction. Our revolutionary approach to digital marketing guarantees results, a sustainable following and consistent growth. As a creative brand agency in the Boston area, we work to create memorable campaigns that align with our client's mission and contributes to conversations in helpful and thought-provoking ways. Social media marketing in Boston is incredible and it is never too late to get your brands active on online platforms. Apart from this, Logo design in Boston is an actionable and practical solution to increase meaningful brand awareness.
A Few of Our Marketing Methods
SEO (Search Engine Optimization)increases traffic from search engines and gets you to rank higher in Google searches.
SMM (Social Media Marketing)is the ultimate way to reach audiences, build memorable relationships and make more sales. This service includes creating a style guide you're your brand, promoting your business, listening to your audience and maintaining consistent engagement.We leverage all platforms including Facebook, Twitter, LinkedIn, Instagram, YouTube and Pinterest.
Why use us for digital marketing services?
We run a full company audit, always keeping your company objectives and goals at the forefront

We work closely with our clients, empower you with any/all information and provide a custom dashboard to track our work every step of the way

We do loads of research—measure three times (or five), cut once
We build a strategy that suits your business—and industry—best

Gain expected ROI (Return on Investment)

Support and maintenance post delivery

Clear communication