Inspire Motion Physical Therapy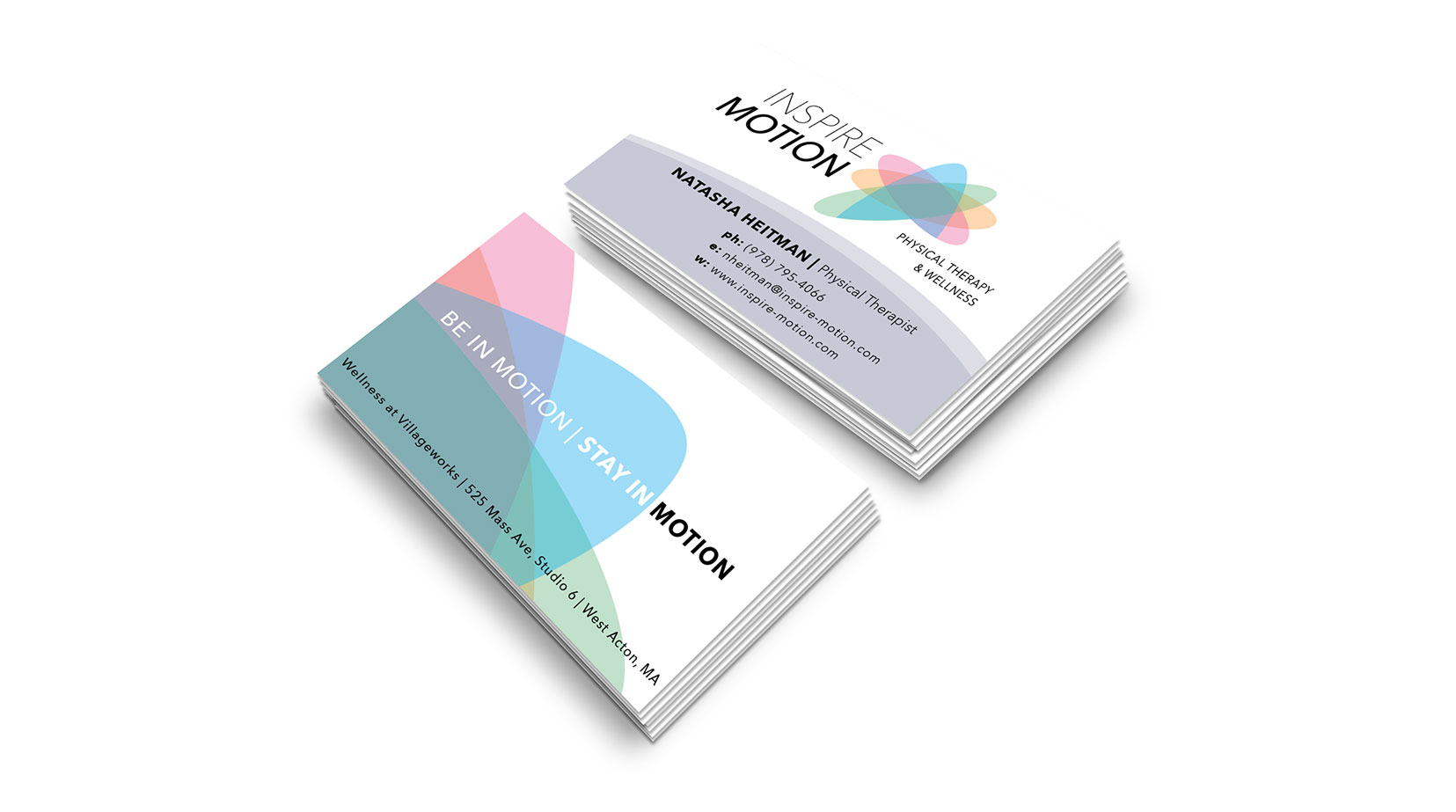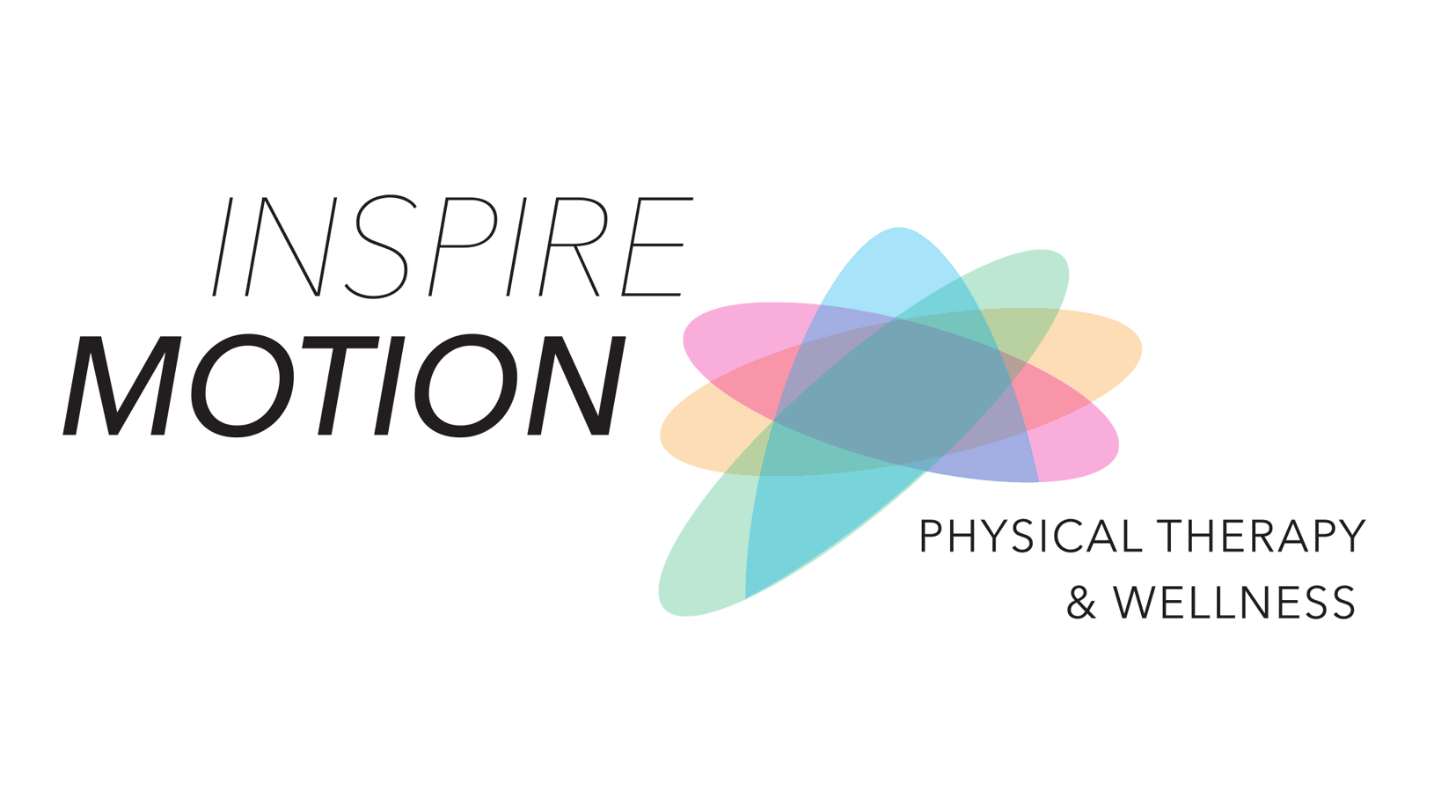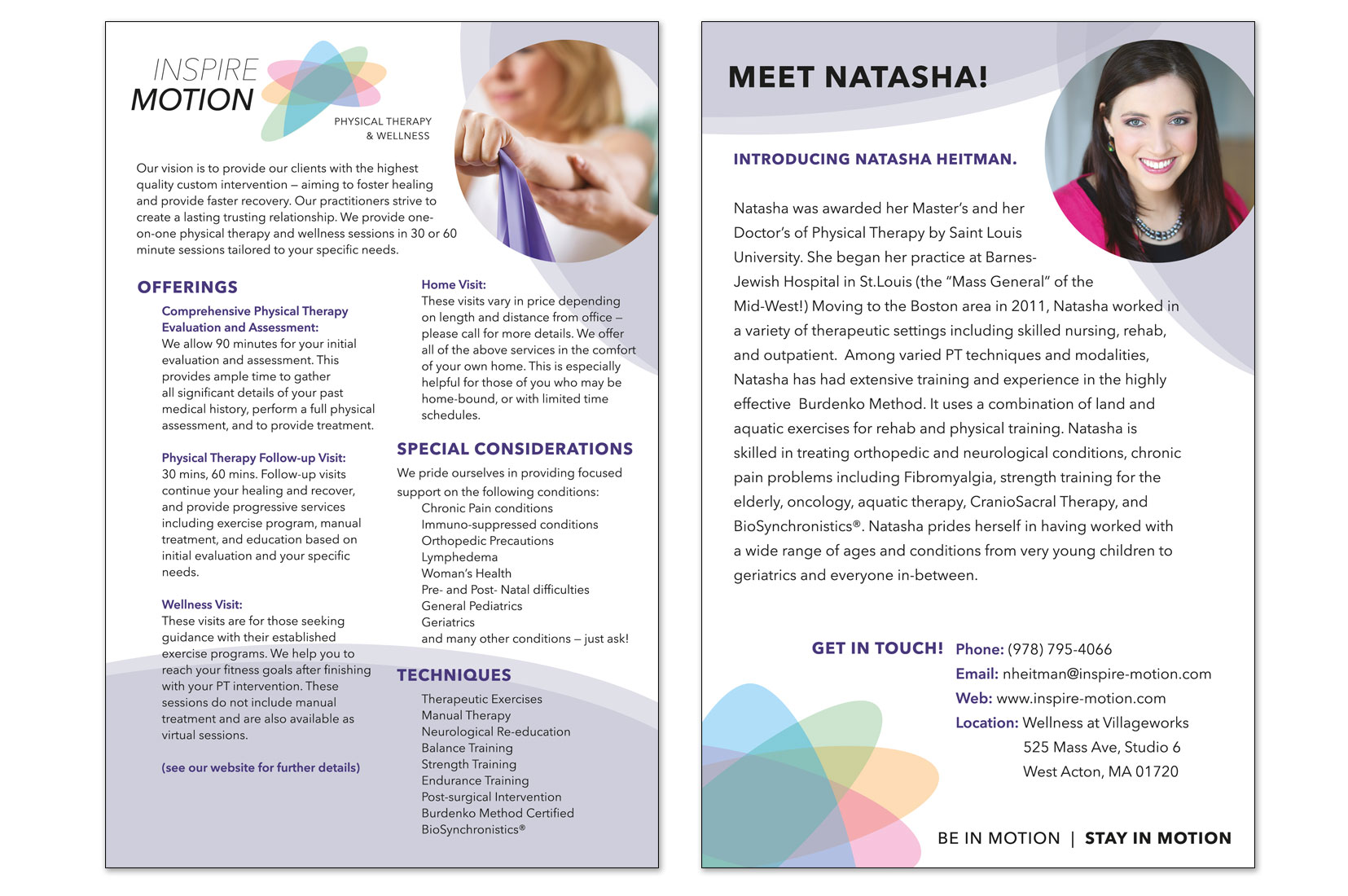 Natasha Heitman of Inspire Motion had just set up shop in West Acton, MA and needed an identity to set herself apart from the other practitioners. Natasha came to us looking for something modern, colorful and dynamic, with an implied sense of sophistication.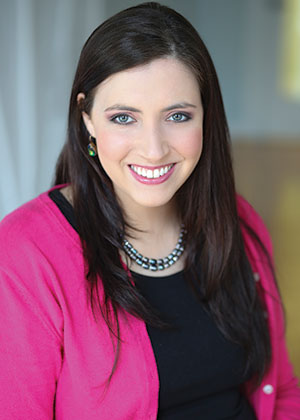 Once we met with Natasha in her office, her style became clear: she prefers a look that's clean, modern and playful with pops of bright color. We made sure that her new logo reflected just that, while also maintaining a level professionalism.
Once the logo and business card were complete, Natasha also requested a design for a rack card (this is a single sheet brochure, content on the front and back). This card would allow her to introduce herself to the community and explain her offerings in detail.
We also took her lovely headshot as well
What a fun project!
Click below to start the conversation!