Urban Adamah: Educational Farm & Community Center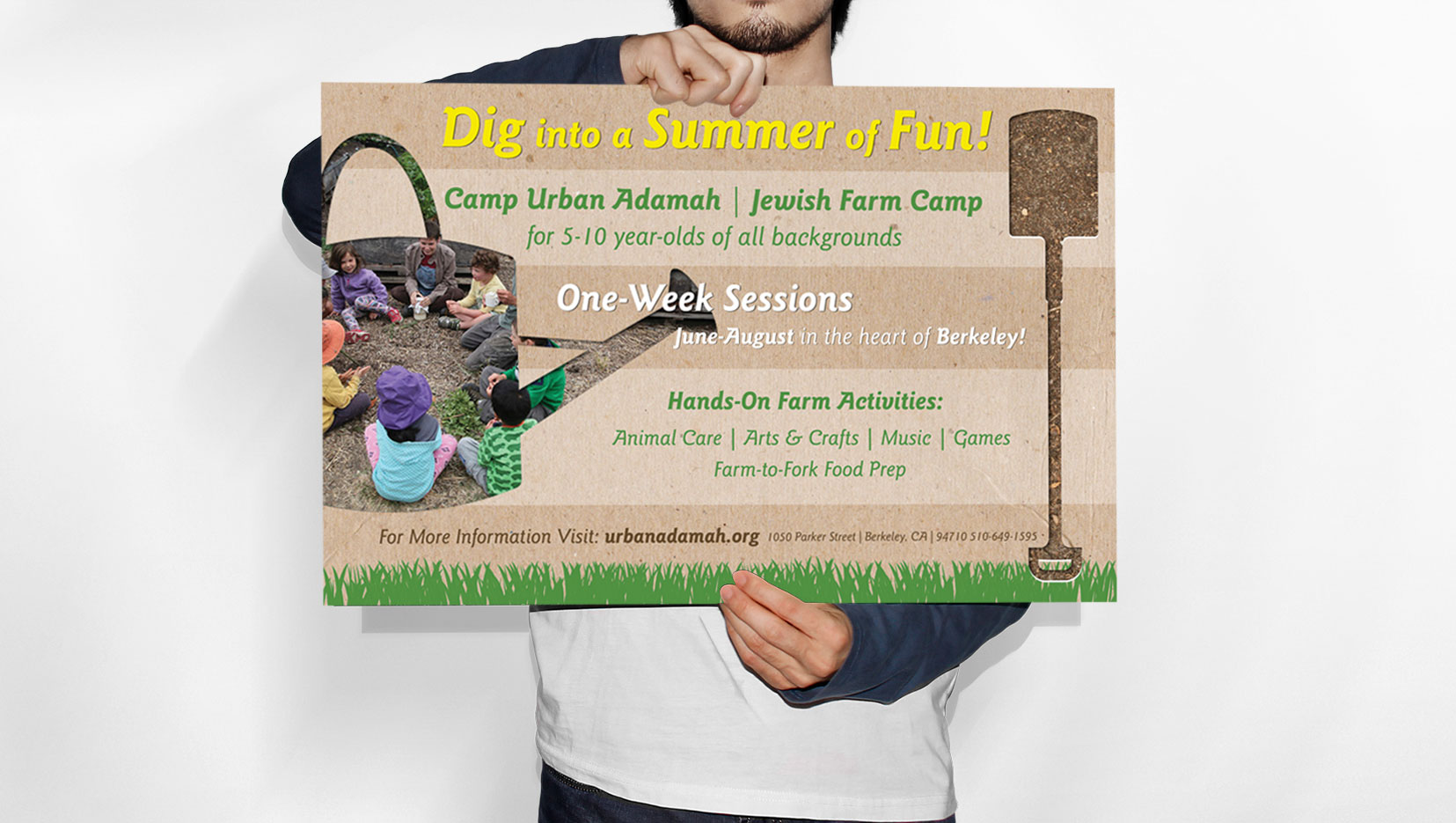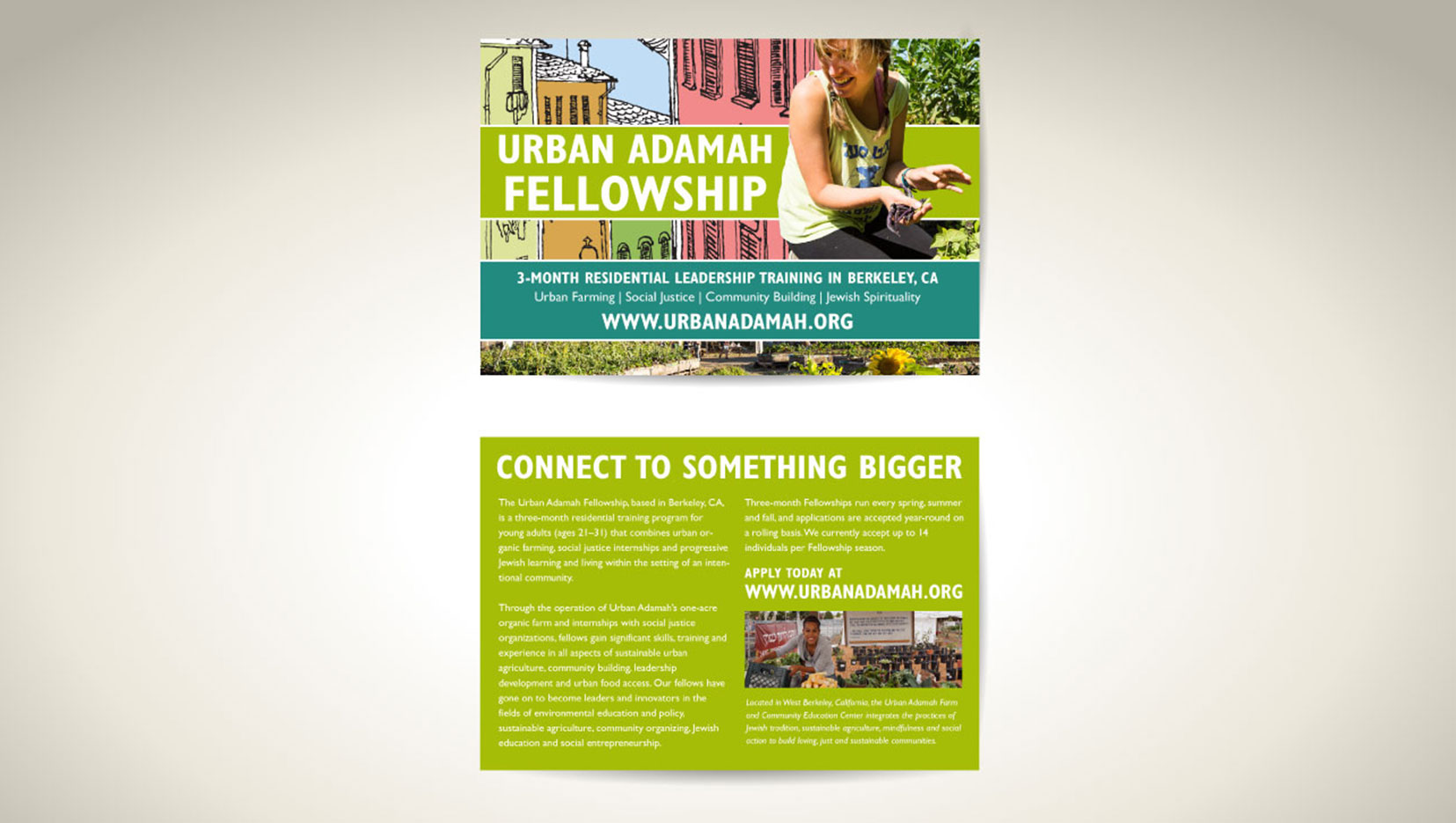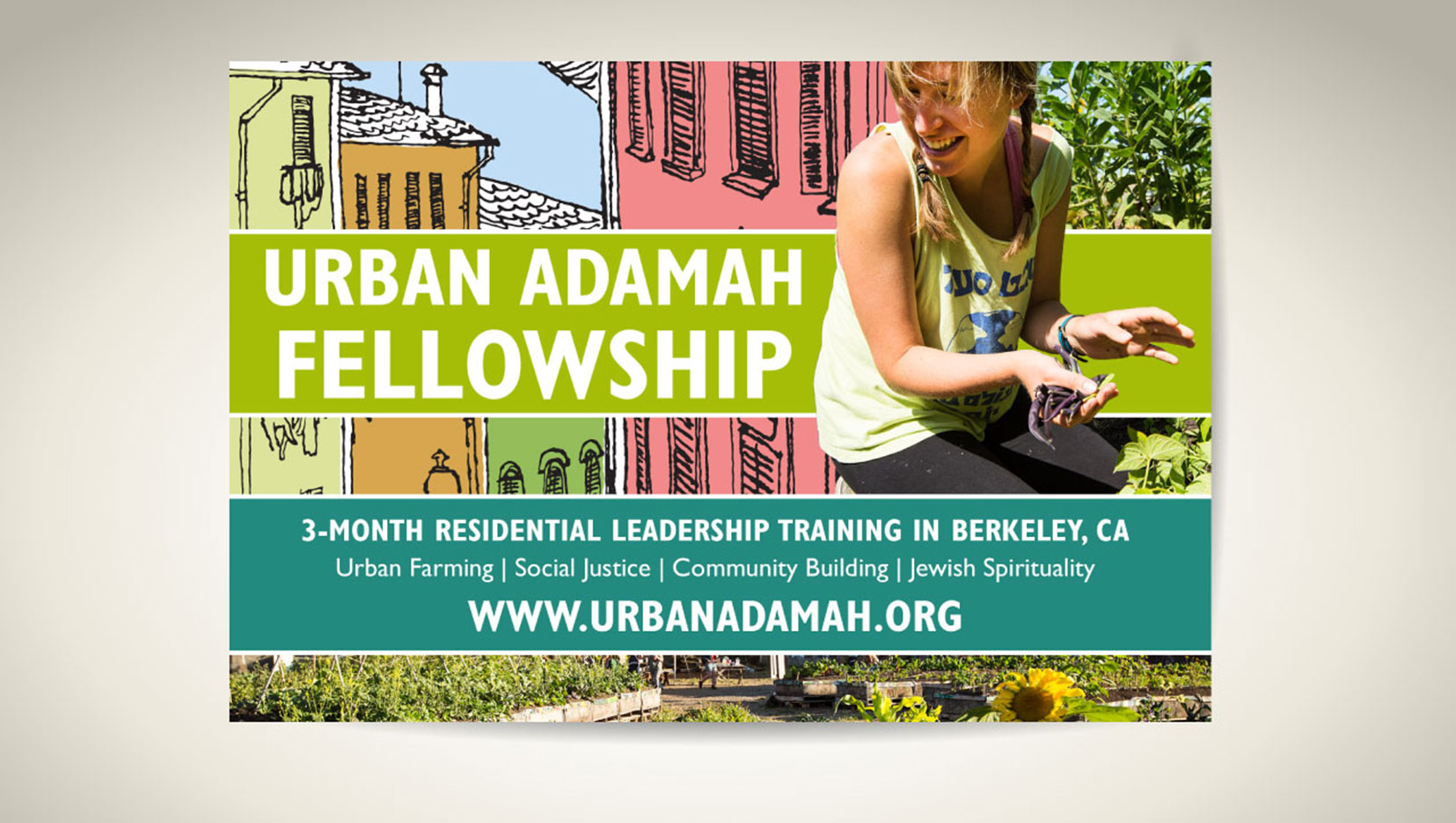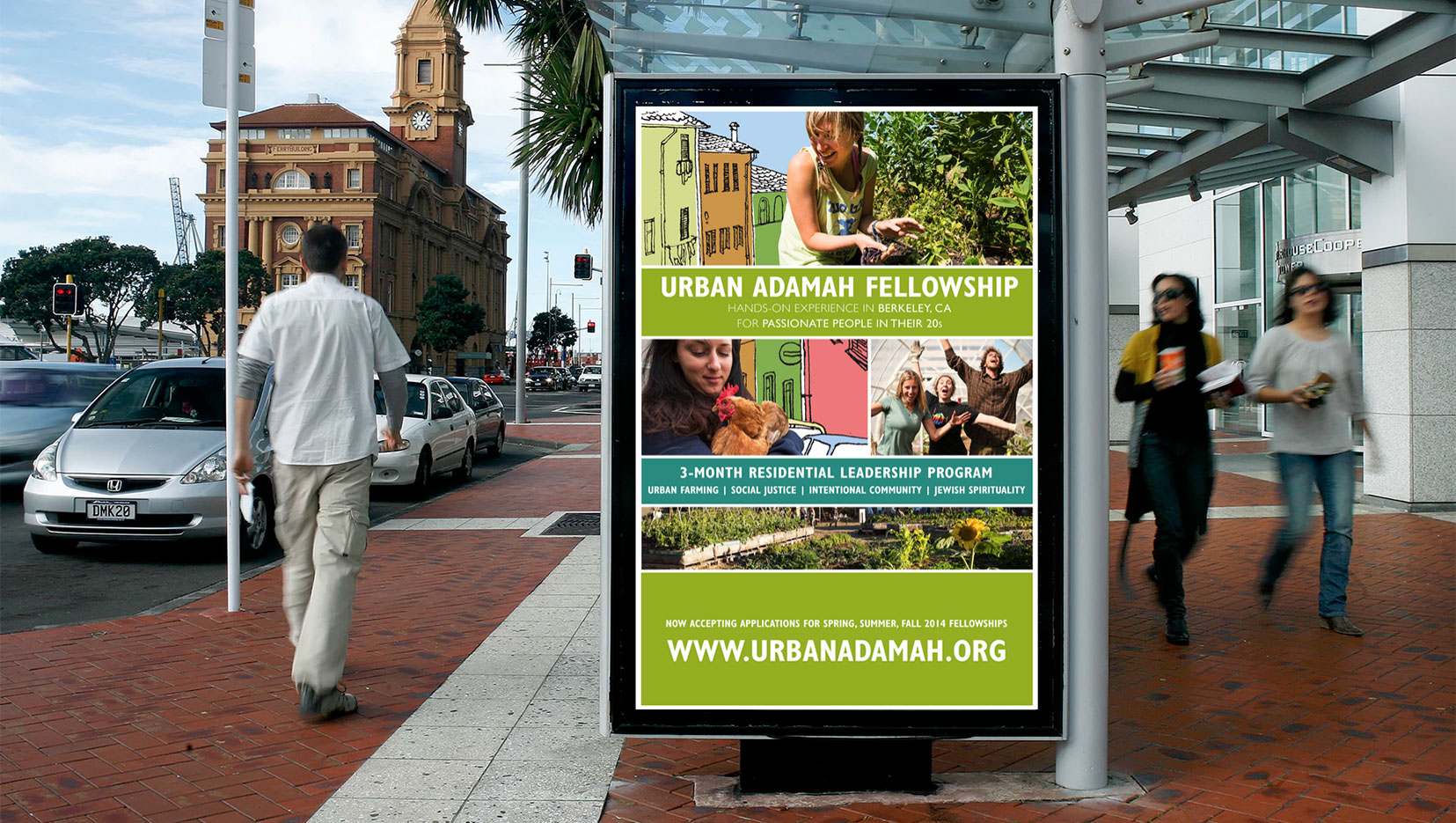 Urban Adamah is an educational farm and community center in Berkeley, California that integrates the practices of Jewish tradition, sustainable agriculture, mindfulness and social action.
This non profit turned to us for some print material, advertising their leadership training event and their summer camp.
We love doing print design and this was an opportunity that we couldn't refuse!
We chose a playful color scheme, incorporating hand-drawn elements with a bit of urban flavor. Our intent was to capture the vibrancy of the organization and highlight the joy it brings to the community!
Click below to start the conversation!