Women around the world made history in 2021, even in the midst of a global pandemic and struggles in the world of work. The past year has been a remarkable year for women and gender equality.
This Women's History Month, we're looking back at some of the most groundbreaking moments for gender equality and women's rights in 2021. From the incredible women trailblazing with the COVID-19 vaccine, to women making their mark in the highest political offices, to the women breaking down barriers in sports, here are some of the biggest victories for women in the past year.
Kamala Harris sworn in, becomes first woman to serve as Vice President of the US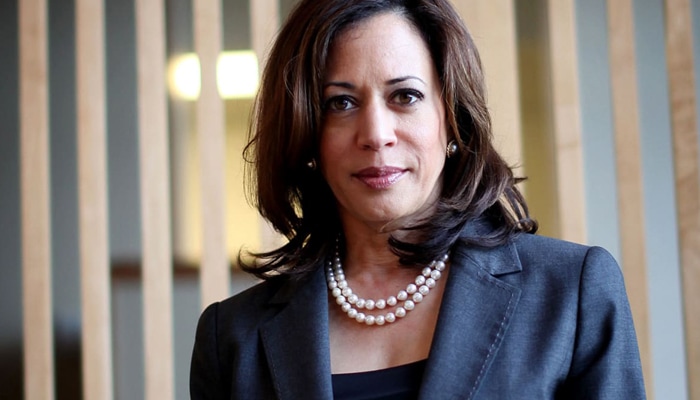 Vice President Kamala Harris made history in 2021 when she became the first Black and South Asian-American woman to serve as vice president in American history. Her husband, Doug Emhoff, became the first-ever second gentleman.
Harris has had a number of firsts in her career. In 2016, she became the first South Asian-American senator in history and only the second-ever African-American woman to serve as senator. However, there are currently no Black women serving as senators.
Only two other women have ever even run for vice president on a major party ticket: Geraldine Ferraro in 1984 and Sarah Palin in 2008.
Ketanji Brown Jackson becomes first Black woman nominated to the Supreme Court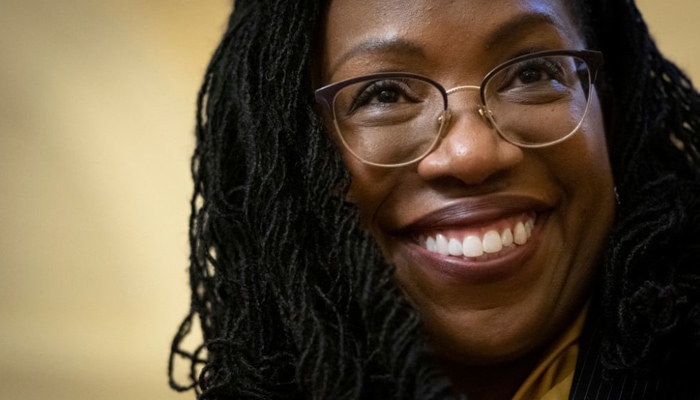 Last month, Judge Ketanji Brown Jackson made history when she was nominated for the U.S. Supreme Court at the White House in Washington, D.C. The 51-year-old was first sworn in to serve on the Court of Appeals for the D.C. Circuit back in June. She spoke out against Donald Trump in 2018 when he tried to restrict the ability of federal employees to collectively bargain. If elected, Jackson will become the first Black woman to sit on the Supreme Court.
Oksana Masters makes history at the paralympics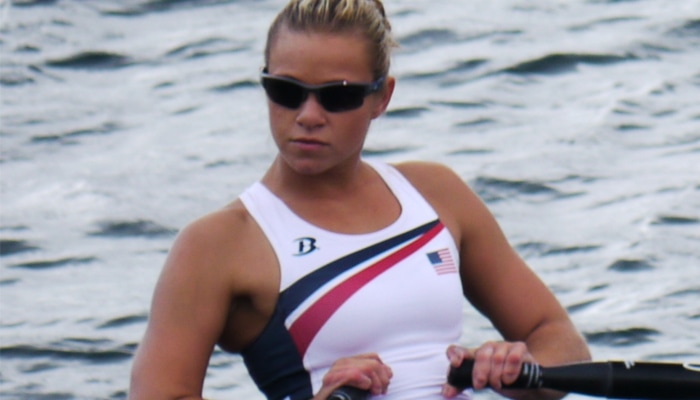 Ukraine-born Oksana Masters took home the first gold of the paralympics in 2022. The 32-year-old athlete was born in Ukraine with birth defects believed to be caused by the Chernobyl nuclear disaster. The biathlete and cross country skier won the women's biathlon sitting sprint, marking her fifth career Paralympic gold medal and 11th overall medal between Summer and Winter Games. Her gold marks a tie for third on the U.S. women's career Winter Paralympic medal list.
Ambassador Oksana Markarova advocates for Ukraine in war times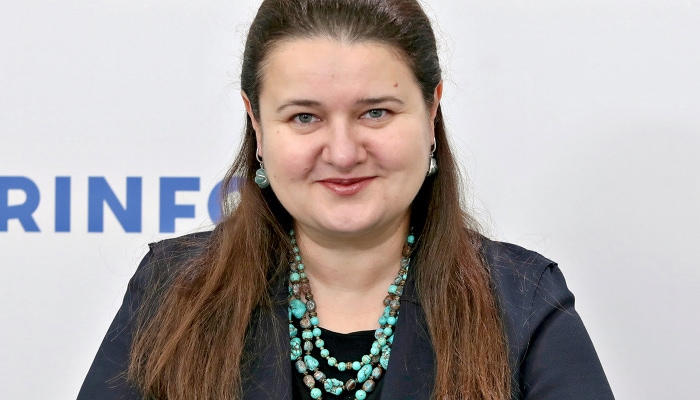 Ambassador Oksana Markarova, Ukraine's Ambassador to the United Nations, has made headlines in recent weeks as she stands up to defend her country and advocate for Ukraine. Makarova repeatedly asked for more military, financial and humanitarian support for her besieged people. She has used all forms of media to rally the international community and ask everyone to come to Ukraine's aid.
"I think Ukrainians have shown to all the world that we're not going to stop and we're not going to surrender. And we will defend our homes….Our brave men and women of the armed forces and all of the civilians who are stopping the enemy without weapons, even, will fight, and we need all of the support in order to sustain this fight," she told CBS's Margaret Brennan on "Face the Nation."
Ambassador Linda Thomas-Greenfield, U.S. Representative to the United Nations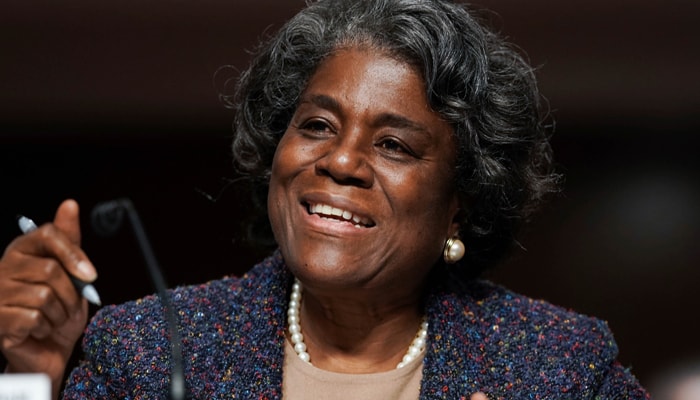 There's a good chance you hadn't heard of Ambassador Linda Thomas-Greenfield before this month. Thomas-Greenfield became a leading U.S. voice at the UN this month as the Ukrainian crisis unfolded, pressuring the organization to hold Russia accountable for the war its leader is waging on innocent civilians. This experienced diplomat tells it like it is and stands for democratic values and freedom.
"By the grace of God, the world narrowly averted a nuclear catastrophe last night. We all waited to exhale as we watched the horrific situation unfold in real time," the Ambassador told the United Nations Security Council in an emergency meeting following Russia's attack and seizure of the largest nuclear plant in Ukraine and Europe. "Over the past nine days, we have witnessed the devastating impacts of President Putin's war of choice on the Ukrainian people."
Olympian Lee Kiefer becomes first-ever American fencer to win gold in individual foil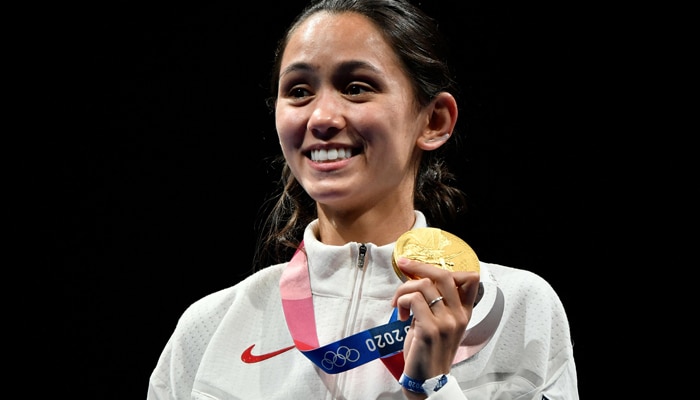 American Kiefer ranked first in the world in 2017. She made history once again in 2021 at the Tokyo Olympics when she took home gold in individual foil, the first US fencer – male or female – to take home gold.
Amy Schneider makes history as the highest-earning woman in "Jeopardy!" history with a streak of wins.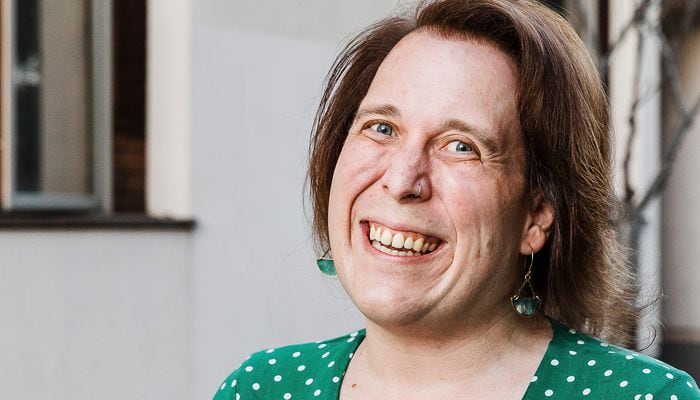 Amy Schneider made history in 2021 when she took home more than $800,000 in regular season play from Jeopardy! She ranks fourth in the most consecutive games won.
Larissa Kelly previously held the title of highest winning woman. She took to Twitter to congratulate Amy.
"Well, it was fun to hold a Jeopardy record for a few years … but it's been even more fun to watch @Jeopardamy set new standards for excellence, on the show and off," wrote Kelly, who previously earned the title in 2019. "Congratulations to Amy on becoming the woman with the highest overall earnings in the show's history! 📿👑."
The female scientists fighting COVID-19: Katalin Kariko, Kathrin Jansen, Kizzmekia Corbett, and Sarah Gilbert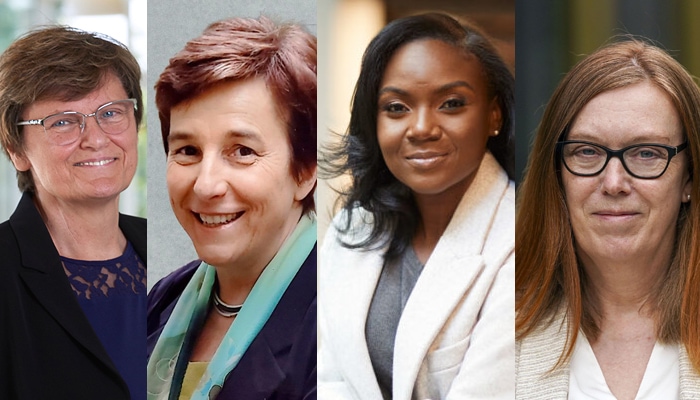 As we commemorate the two year anniversary of the global pandemic, it's important to celebrate the women who made history fighting the COVID-19 virus. Several women – many of which you may not even know! – were working nonstop to produce safe, effective vaccines and booster shots. It's an especially important achievement given the historic underrepresentation of women in the STEM fields.
The world owes a lot of thanks to Katalin Karikó and her research into RNA as a way to transform human health. Karikó joined BioNTech in 2013 and worked as the lead on its messenger RNA program. When the pandemic struck in 2020, and Chinese researchers published genetic sequences on the new coronavirus, Karikó was ready. She had already created the perfect way to target any virus, particularly COVID-19, and built a vaccine decades in the making.
It's not just Karikó, either. Kathrin Jansen, Pfizer's head of vaccine research and development known for developing vaccines for human papillomavirus (HPV) and pneumococcal disease, played a role in the process in helping build the vaccine.
Likewise, immunologist Kizzmekia Corbett of the U.S. National Institutes of Health (NIH) worked with Moderna to develop their vaccine in record time. Not only did Corbett lead the vaccine development: she helped lead the preclinical trials and spent time communicating with people about the importance of getting vaccinated, especially for people of color.
Sarah Gilbert, vaccinology professor at Oxford University's Jenner Institute and one of the scientists behind the Oxford-AstraZeneca vaccine, also made history in 2021. She had already built a vaccine for another coronavirus disease, MERS (Middle East respiratory syndrome), and used that vaccine as a blueprint for the COVID vaccine.
Dr. Rachel Levine makes history as first female and first openly transgender four-star officer in the US Public Health Service Commissioned Corps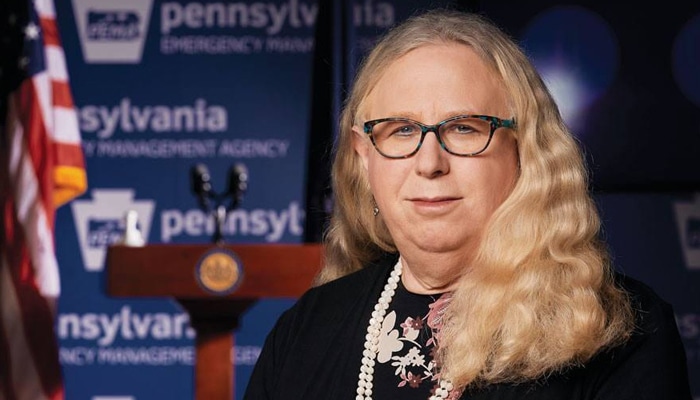 In October 2021, Dr. Rachel Levine made history as the first female, openly transgender four-star officer at the US Public Health Service Commissioned Corps.
Levine serves as the assistant secretary for health in the Biden administration, and when she took office, she became the highest-ranked openly transgender official in the U.S. Prior to her current position, she served as Pennsylvania's secretary of health.
"I am humbled to serve as the first female four-star officer of the US Public Health Service Commissioned Corps and first openly transgender four-star officer across any of the eight uniformed services," Levine said in a statement released by the Department of Health and Human Services. "This is a momentous occasion and I am pleased to take this role for the impact I can make, and for the historic nature of what it symbolizes. May this appointment be the first of many like it as we create a more inclusive future."
Wally Funk becomes oldest person to fly to space at 82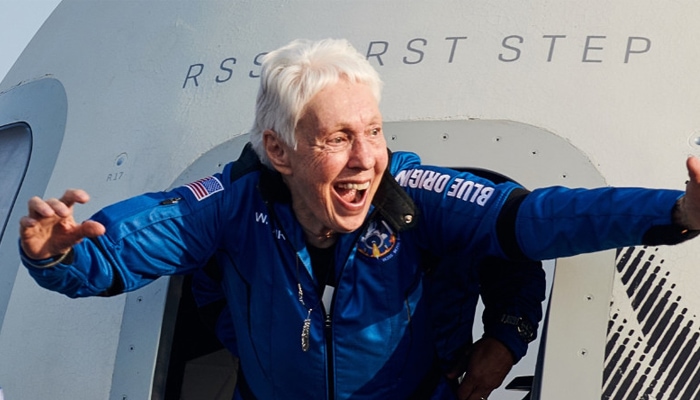 Wally Funk, part of NASA's Mercury 13 program that trained female astronauts in the 1960s, finally achieved her dream in 2021 when she became the oldest person to fly to space. Funk joined Jeff Bezos on his Blue Origin rocket in July 2021.
NASA's Mercury 13 program was shut down and none of those female astronauts ever went to space. But Funk finally got her chance with Bezos on his rocket's first passenger flight. She broke the record for the oldest person to fly to space, beating out NASA Astronaut John Glenn (who was 77 during his last mission).
Sarah McBride becomes first openly transgender state senator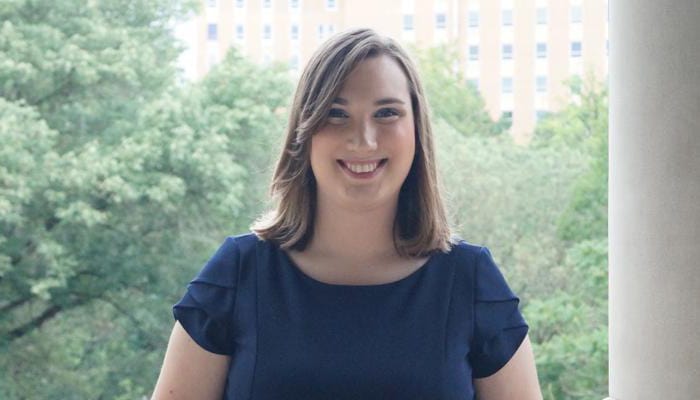 Delaware state senator Sarah McBride became the highest-ranking transgender elected official in the US last year.
"As I reflect on the journey till today I am reminded of the change that it reflects: that we are a community and a country that has continuously opened our hearts and changed our minds and increasingly judged people on their skills and talents not on their identities," she said at her swearing-in ceremony in Claymont, Delaware.
Economist Janet Yellen becomes first woman to lead Treasury Department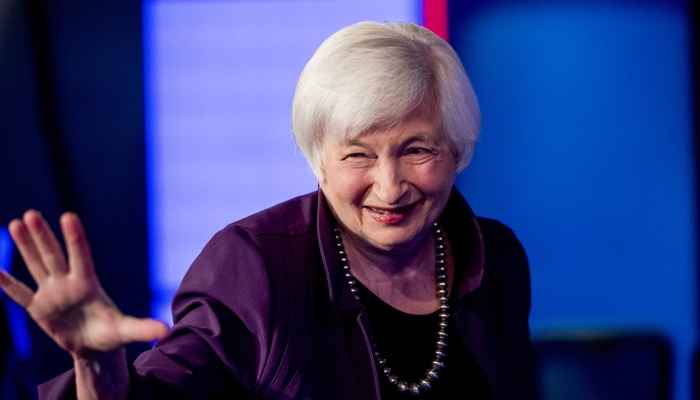 In 2021, Yellen became the first woman to lead the Treasury since its funding in 1789. President Biden chose Yellen to lead the department and she was sworn in in January 2021. Yellen continues to break barriers: she previously became the first woman to serve as treasury secretary.
Chloé Zhao becomes the first Asian woman to win a Golden Globe for best director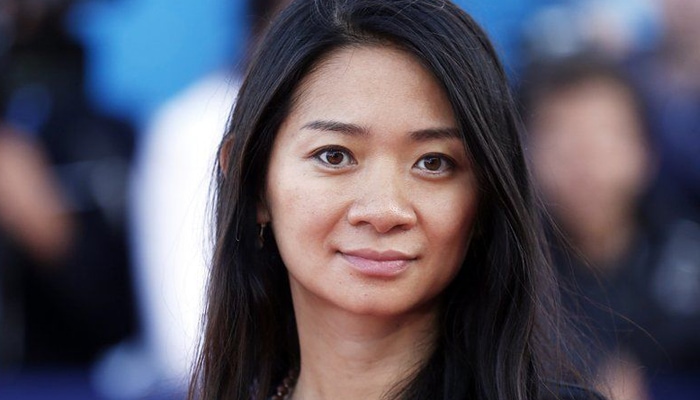 Zhao was nominated for her film "Nomadland," starring Frances McDormand. She's the first Asian woman to win a Golden Globe, and only the second woman to ever win a Golden Globe for directing, after Barbra Streisand for "Yentl" in 1983.
That wasn't the only record-breaking event at the Golden Globes in 2021. For the first time, more than one woman was nominated in the best director category.
Zhao made history again at the Oscars, when she and Emerald Fennell were both nominated for best director. It marked the first time two women were ever nominated.
Taylor Swift makes history at the Grammys
Artist Taylor Swift made history at the Grammys when she took home her third win for album of the year. "Folklore," Swift's eighth studio album, was written and produced entirely during the COVID-19 lockdown. It debuted at No. 1 and received rave reviews.
She has previously won album of the year for "Fearless" in 2010 and for "1989" in 2016. There are only three other artists who have won album of the year three times: Stevie Wonder, Frank Sinatra, and Paul Simon.
Simone Biles completes a Yurchenko double pike vault in competition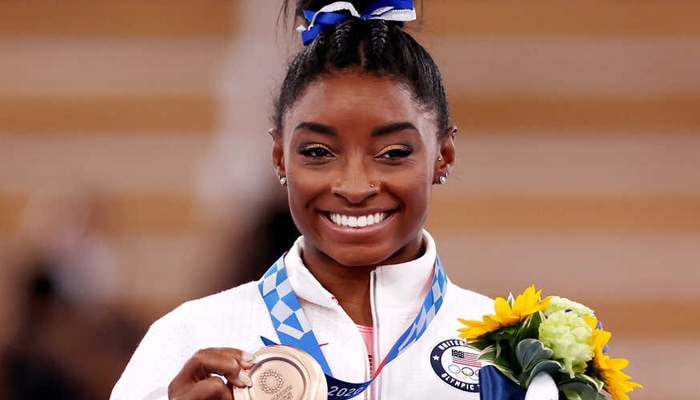 Athlete Simone Biles continued to prove that she's a dominant force in gymnastics. Biles became the only woman to ever attempt – and complete – a Yurchenko double pike vault in competition when she competed at the US Classic.
Biles has long been regarded as one of the most accomplished and dominant athletes in the world, and this Yurchenko double pike vault only raises the bar with a move so complex and dangerous that no woman has ever attempted it in competition.
The Yurchenko double pike requires a woman to complete a roundoff-back-handspring entry into the vaulting table and then execute two full backward rotations with legs extended before, ideally, sticking the landing.
"It's very, very challenging," one of Biles' coaches, Laurent Landi, said during a "60 Minutes" segment that aired last year. "And what's scary, it's that people can get hurt. You do a short landing, you can hurt your ankles … it's a very dangerous vault."
Why we celebrate International Women's Day and Women's History Month
International Women's Day and Women's History Month celebrates women's accomplishments around the globe, whether it's landing a historic Yurchenko double pike or helping to create a life-saving vaccine. Acknowledging and honoring these women for their incredible accomplishments is just one part of International Women's Day and Women's History Month.
It's also about observing and taking action against gender inequality around the world year-round. Accelerating gender parity, in the workplace and the world, has always been an important part of International Women's Day. The conversations that take place on this day and month are just the beginning of a worldwide movement to make the world a more equal place for every gender and identity, involving people of all backgrounds, ages, and genders.