We work with small and medium-sized businesses looking to outsource their digital marketing needs.
A Little Something About Us
We strive to meet our clients wherever they are in their marketing journey. Every business is different and the right solution never comes from a one-size-fits-all approach. Your business has a unique story to tell and a captive audience in the making.
We act as a conduit for our clients bringing lots of experience to the table. We help to carve out a path, craft a message and take the overwhelm out of marketing!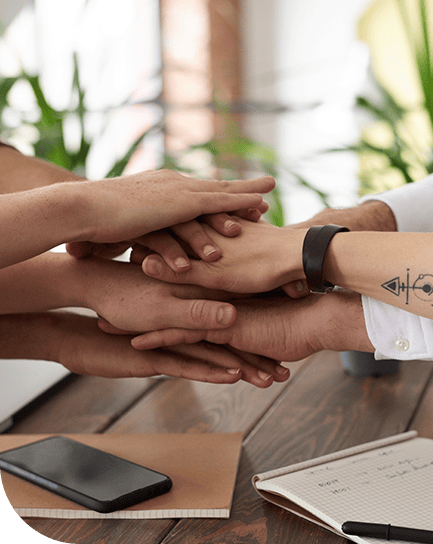 Knowledge is power and data is queen. We believe in empowering our clients. We are an open book and are always ready to give our clients a peek behind the curtain.

No one knows your business better than you and your team. We can't do our job without your input:
that's why we have processes in place that are highly collaborative, creative and fun!

People don't buy from businesses – they buy from other HUMANS! We work to capture your brand, instill trust and tell a story that is unique and 100% human.

After years of trying to find a digital marketing company that could fulfill the on-line marketing needs of my Interior Design business, I finally found AlchemyThree. I had a wide variety and complexity of marketing objectives and requirements, and AlchemyThree not only completely captured the essence of the messaging I was looking to convey, but quickly understood the heart of my business. I hired AlchemyThree initially to create a brand-new identity for my newly launched design company—including a new logo, website, and pages for various social media platforms. The team at AlchemyThree deftly and perfectly achieved the creation of the dynamic logo I wanted, as well as crafting the perfect website in both visual imagery and content. The ease of working with the highly professional AlchemyThree team is only matched by their ability to consistently create highly customized, quality marketing content and strategies for their clients. I could not be more pleased with the exceptional digital services and marketing media help I have received from this great company!
I am a sock designer. Tara and her team at AlchemyThree, have produced several catalogues of my work, to distribute to buyers. Their creativity and sense of design made my socks dance off the page. They captured the whimsy and sense of joy I aim to create. Tara is an exceptional listener and was able to organize my thoughts in a way I was unable to do alone. She helped me prioritize my next steps, and see the greater picture. After our meeting, she sent me a comprehensive report of everything we had discussed. I highly recommend her and AlchemyThree.
I have had a wonderful experience working with Tara and her team at AlchemyThree. Tara is incredibly responsive to our questions/concerns, flexible to our needs, and willing to go the extra mile to get things done. Tara understands our program's mission and is a committed partner in helping us realize our vision.
Benefits of Working with AlchemyThree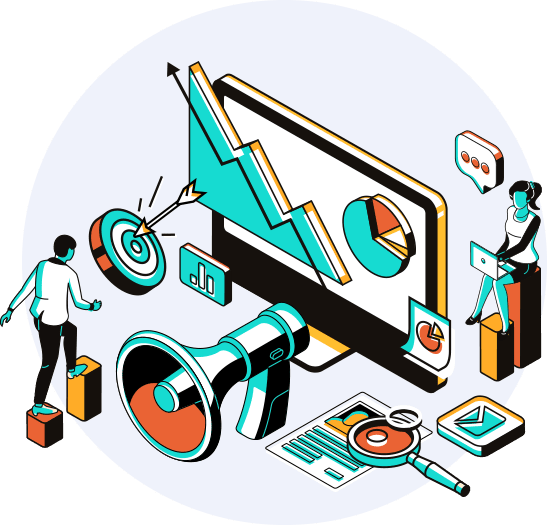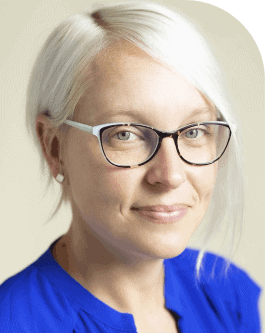 Founder, Lead Marketing
Strategist
Tara has been a web and print designer for 12 years and a photographer for 18. She began AlchemyThree as she saw a need for a more complete, thoughtful and innovative digital marketing experience for businesses of all sizes.
Likes: Strong IPAs, sushi, scorching hot showers and anything sparkly.
Dislikes: Papyrus font, vertical blinds, the color "nude" and Caillou.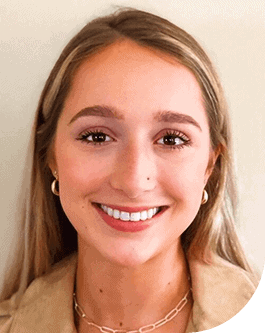 Marketing Strategist & Project Manager
Anna has recently graduated with a degree in marketing and a focus in strategic design. She has experience with social media management, content creation, and brand research. She enjoys creative problem-solving, exploring new ideas, writing, and organization.
Likes: Tabasco sauce, historical fiction books, long hikes, comfy sweatshirts
Dislikes: Ginger, avocado toast, being late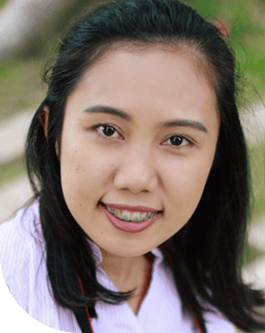 Project Management &
Web Care Specialist
Mei spent 4 years working (somewhat miserably) in a corporate setup while doing part-time freelance gigs. Until she pursued freelancing full-time. She specializes in web content writing, social media management and design.
She's also a mom to a 34-weeker preemie baby boy.
Likes: K-drama, traveling, blogging, milk tea
Dislikes: Cats, spicy food, horror films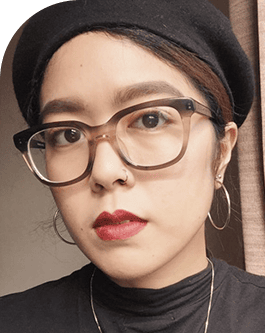 Designer & Artistic Director
Bee has been a graphic designer for more than eight years. She is highly skilled in web and brand design. Bee has a passion for all things design, and is always eager to learn and try new things within the digital space. In her spare time, she creates personal digital artworks as an exercise in creativity.
Likes: Dogs, making coffee, movies & TV series, midcentury furniture
Dislikes: Spiders, cauliflower, phone calls without texting first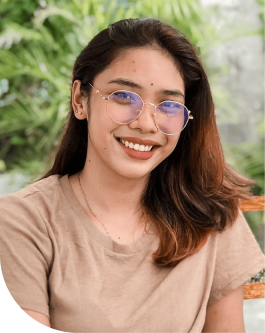 Ren is an experienced Graphic Designer within the marketing and corporate identity space. Driven by her passion for visual communication, she takes pride in providing the best designs possible for every single project. From social graphics to branding, website styling and collateral, Ren does it all!
In her spare time, Ren likes to hang out with her twin boys discovering new things, taking lots of strolls and capturing photographs along the way 🙂
Likes: Long rides, nature, sunsets, taking pictures, worship, spicy food
Dislikes: Being unorganized, loud noise, being late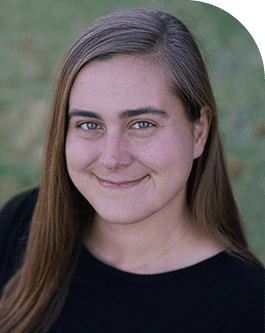 Samantha is an award-winning journalist and content manager whose work has been published in NBC News, Bon Appetit, The Boston Herald, and more. She's worked in social media, marketing, and content management, but deep down, she just loves to write. As a lifelong expat living in Europe, Samantha spends her free time traveling, writing, and reading.
Likes: Baking, rock climbing, writing (duh!), meticulous travel plans, and lemon ice cream.
Dislikes: olives, 100-degree-heat, spiders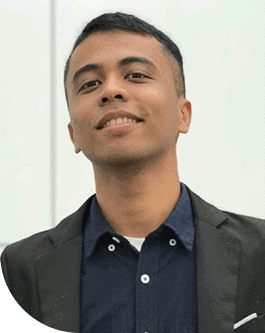 Hamza is our SEO specialist, he thinks of a strategy and research the market of the business of our client and figure out a way to get into the competition. He is always conscious on what will happen next, or see the results of what he is doing. He loves to contribute to the team by producing results that will benefit both our clients and our organization.
In his spare time, his mind is always on the Macro/Big things that affects his everyday life, he is always conscious on what the future will be like and what contribution can he make so the future will be desirable for the future generation.
Likes: Traveling, Thinking freely, Having a healthy argument with friends, Discovering new things that can help him contribute better, Learning from mistakes.
Dislikes: Vegetables, Noisy places, repeating mistakes, avoiding responsibilities.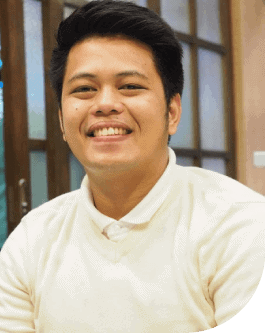 Ken is the brain for all of the technical stuff of the team. He handles Hosting, Server, SEO and Web Development. Ken has been a Software Engineer and UI/UX for more than 9 years, worked with 1 of the top SEO company in Bristol, UK.
In his spare time, he loves playing with his daughter and continue to be taking a keen interest in technology.
Likes: Traveling, Gardening, Music, Movies and Playing chess
Dislikes: Wasting time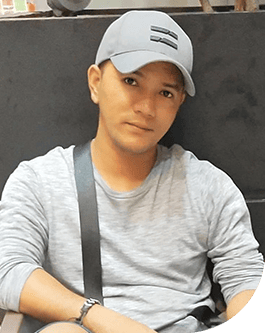 Jake is a knowledgeable Web Developer who brings superior front and back-end design to every project he's involved in. He has over 5 years of experience working as a web designer for small business and e-commerce businesses. 
Jake is highly collaborative, detail-oriented and committed to high quality craftsmanship.

During his spare time he use to work on his hobbies and spend time with his wife and daughter., on the weekend he use to go out to see beautiful places.
Likes: Collecting Gundam Hubbies, Traveling, Peace of mind, Eating, Hangout with Peaceful places
Dislikes: Noisy places, making mistakes, rebuttals, making arguments. 
Our digital marketing team is ready to get to know you and your business! We'd love to have a chat, so click the button below to send us a message or book a session.