When creating a website the words are just as important (if not more!) than the design and functionality of the site. We provide expert writing support for all web projects!
We are passionate about design and the usability of any site that we build. We consider the customer journey, the brand of your business and how to best attract the attention of your clients.
Transparency and communication is at the very heart of every project at AlchemyThree. You will know what comes next and what's getting done every step of the way.
At the beginning of every web project our client receives a completely secure customer portal. Think of this as your commend center! This is where you will find the project timeline, links to files, meeting updates and anything else related to your project!
The process itself begins with a Discovery phase where we map out goals and objectives. We then move to a sitemap and wireframe stage while the content is in the process of being created. Next comes the digital sketching phase, then the build itself, then QA testing and finally the launch of the site!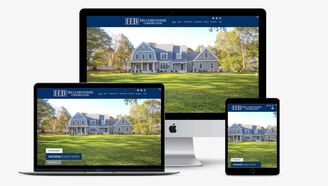 Interested to see some of our work?