To work from home or not to work from home: that is the question for many office executives as the world starts to reopen. Companies both big and small are facing a turning point as the world shifts to a new, post-pandemic future: should employees stay remote and work from home, or head back into the office full-time?
When it comes to flexible working arrangements, executives and managers have long been wary. For many years, office managers have equated productivity with seeing their employees in their office chairs. If they do allow employees to shift to the home office, even part time, managers worry that they will set a dangerous new precedent: empty offices and hard-to-monitor employees. Sound familiar?
This (arguably outdated) perspective is a tough sell for many employees after they've adjusted to — and thrived at — working from home during the pandemic. There's really no denying it: research has shown time and time again that the future of work is flexible, and workers crave more options than the traditional 9-to-5 office life. In fact, some office workers (including employees at Apple!) have actively pushed back against their company's plans to return to the office full-time.
Most managers and business owners have the same concerns about work-from-home as executives at larger companies: when employees work outside of the office, there's no real way to guarantee they're really doing their work.
But this fear couldn't be further from the truth. Companies that implement a new, flexible working policy correctly won't lose anything… rather, they'll see improvements in efficiency, individual productivity and overall employee health and happiness. Furthermore, flexibility can benefit recruitment, retention, diversity and inclusion, the overall productivity of your company as a whole — and, as such, your bottom line.
At AlchemyThree, we believe in flexible work — we trust the research and we've tried it first-hand! And that's why we're debunking some of the most common myths surrounding flexible work.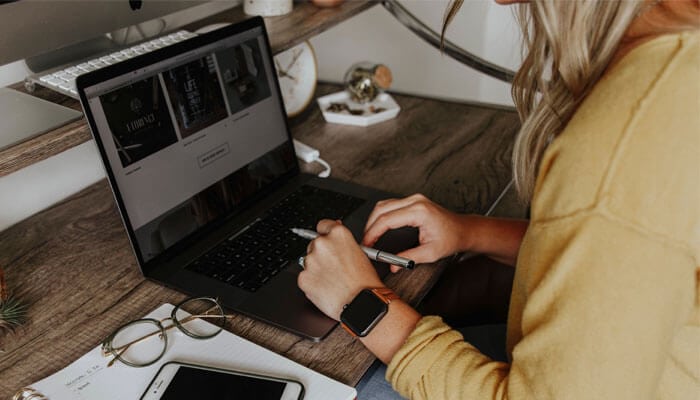 1. Employees won't work hard.

The myth: When most managers picture their employees working from home, they think of them chasing children, watching TV, and goofing off. Productivity is perhaps the biggest concern for many executives when they consider flexible working arrangements.
The truth: Every work environment has its distractions – including offices. When you sit in an office, you may have colleagues come up to chat, frequent meetings, the temptation of social media, a physically uncomfortable work environment, a noisy office, strict workplace policies, and more. In fact, many employees don't feel their most productive in an office. They feel most comfortable at home, where they have a customizable office set up, can minimize distractions, and won't have to deal with long commutes. After all, coming in early and leaving late may seem like more work, but this is not a key indicator of productivity — overall performance is!
Instead of thinking solely about time spent in the office as productivity, think about how many tasks your employees complete and the quality of their work. There are plenty of ways to keep employees productive during work-from-home arrangements. Try these tips:
Create specific goals and explain the expectations behind them
Set explicit deadlines and clearly convey the urgency of these deadlines
Equip your team with productivity tools (i.e. Slack, Asana, Trello)
Establish regular check-ins with your employees (without micromanaging, of course!)
Encourage dedicated at-home work spaces by providing employees with a stipend
When it comes to productivity, make sure you're on the same page with your employees to ensure productivity is high – and sales continue.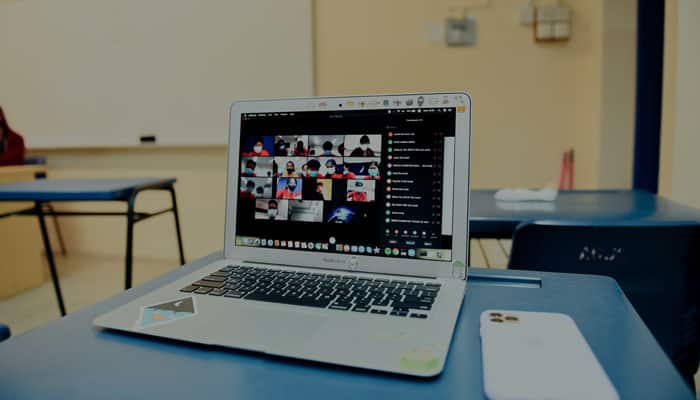 2. Communication won't be the same.
The myth: Without in-office time with coworkers, managers worry that collaboration and communication won't be the same. Time-sensitive emergencies happen in just about every business, and many leaders worry that they won't be able to walk down the hallway and immediately talk with their team to find a solution. Some managers also worry that there won't be the same level of fraternization fostered by water-cooler conversations.
The truth: Nowadays, you can reach anyone at any time of the day, using video conference apps, workplace communication tools like Slack, shared calendars and project management tools. You can do just about anything virtually, and the majority of employees have mastered these communications tools after the pandemic forced us to adjust to an entirely remote world. It's important to understand how to best manage communications between you and your team. Most people prefer a blend of in-person and virtual meetings – so they still have the chance to meet their colleagues in person on their own time.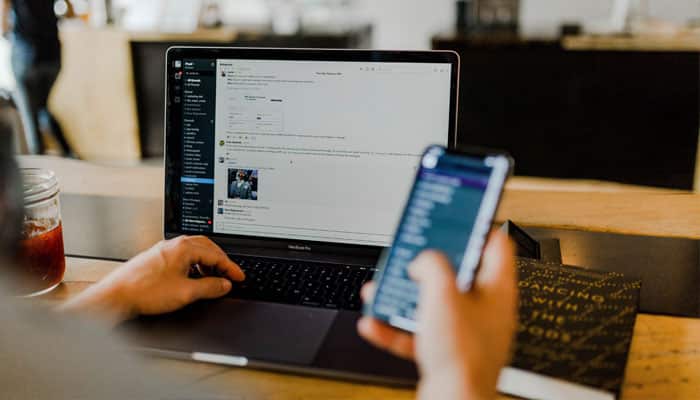 3. Managing deadlines will be too difficult.
The myth: Keeping track of deadlines will be far too challenging with a flexible work environment, most managers believe. Meetings that track progress can be an important element in the time management process. Instead, flexible workplaces will make deadlines way too difficult.
The truth: We're been managing deadlines throughout the pandemic – and for some, it's been a learning process. But many employees have said that they appreciate meetings in the flexible working environment because they tend to be more succinct and efficient. Shorter meetings = greater productivity!
If you plan to introduce flexible working, make sure to invest in time management tools to help deal with deadlines, including Asana, Slack and Google Calendar. In addition, plan virtual one-on-one meetings and team meetings with people to resolve any issues that pop up.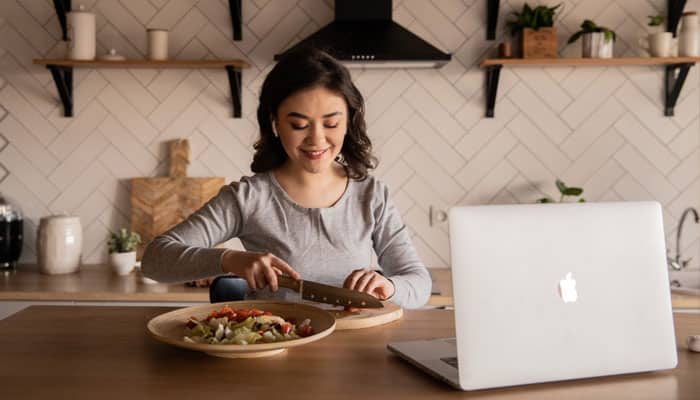 4. There will be no sense of company culture.
The myth: Many executives and managers believe offices and in-person meetings are the only way to maintain a company culture. These in-person interactions can be an effective way to create bonds and make people feel connected to the company and their colleagues on a personal level.
The truth: While office environments can be one way to build company culture, they certainly are not the only way to build and maintain a company culture. You may not see your colleagues in person every day, but flexible work means taking those meetings online.
Instead of relying on offices, consider what culture means to your organization – and brainstorm some creative ways to maintain that culture in your hybrid and virtual environment. Try these tips:
Virtual exercise classes or virtual walks
One-on-one virtual water cooler conversations
Cooking classes via online video conferencing
Happy hours (in-person or over Zoom)
Team-building exercises
People may work different hours, so it's crucial to plan events during the hours when everyone is physically present at work. When people know each other better, they will feel as if they can collaborate with each other easier, as well.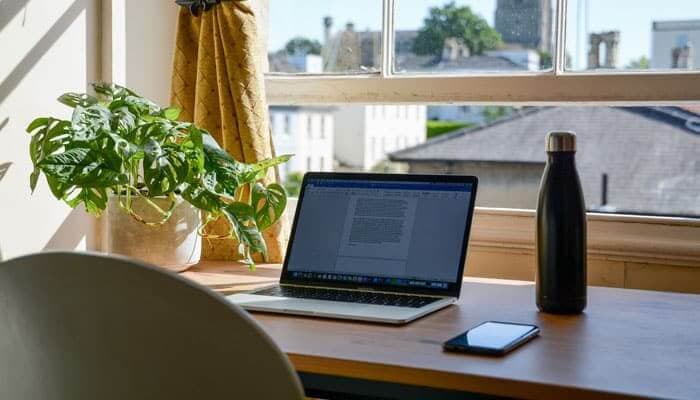 5. Home office set-ups will cost too much money.
The myth: Companies know they will have to at least cover part of the cost of home office set up fees. Most managers would prefer their employees come into the office, so they can take advantage of equipment and space already owned.
The truth: The future of work is changing, and office spaces should follow! If you plan on offering flexible arrangements, don't be afraid to change your office space and make it more collaborative, open, and flexible. When people do come into the office, you want them to use the space to meet with colleagues and think up new ideas. Giving employees more flexibility with their home office could save both the employees and the company money: companies can reduce office space and overhead costs, and employees can save money from commuting.