As of this moment, many of us are sitting at home feeling helpless, nervous, anxiety ridden and even alone. When will the quarantine end? What will life look like after this? What will this do to our collective mental health and the social stability of our children?
And for small businesses; can we survive this?
I believe that the key to survival begins with the right mindset, a willingness to be flexible and a passion for helping others.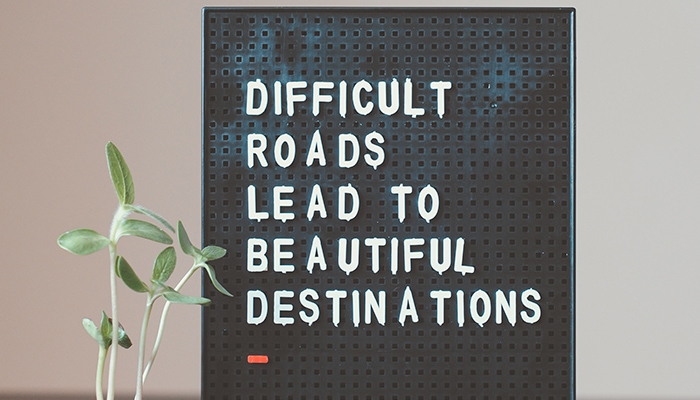 Community Engagement
As many are forced to shelter in place and work (and learn) from home, the internet is the obvious refuge for entertainment, connection and, most importantly, community. As small businesses, we have the opportunity to connect with our audience like never before. Regardless of the industry, our customers and fans are not only watching, they are paying attention.
If you can harness the courage to step out of your comfort zone and foster connection, your business (and mental health) could be better for it.
Here are a few ideas to get the wheels turning:
Personal trainer? Offer free, work-from-home savvy workouts online. Better yet, host it on your website to drive traffic!
An author? Live stream book readings, interviews and live Q and A.
Own a restaurant? Make your offerings available online and consider making convenient pick-up and drop-off as part of the appeal.
Run a cleaning service? Consider sanitization services and investing in special protective gear.


Transparency and Vulnerability
Everyone is being affected by this crisis in some way and there is an indisputable learning curve involved. Swift communication is critical to stamping out the virus and getting everyone on the same page. As a business owner, efficient communication is essential to adaptation and survival. It's important to leverage social media to connect with your base in real time. However, it's even more important to be upfront, transparent and vulnerable. Be honest with your customers and let them know how your business is being affected. By leading with authenticity and honesty you will cultivate a deeper connection and your efforts will be remembered.
Virtualize as Many Things as Possible
Thinking outside of the box at a time like this is key to survival. Consider all aspects of your business and consider how you could move your offline activities to the online space. For instance, if you're a builder or architect perhaps you could walk through homes via video and communicate with your team through tools like Slack and Loom. Maybe you own a brick and mortar store. Could you set up shop online or schedule Facebook live conversations about the various products you have available for purchase?
Cultivate Connection
Loneliness and loss of connection is reaching a fever pitch right now. In fact, studies show that "loneliness has the same impact on mortality as smoking 15 cigarettes a day […]". As we look to an increase in isolation, this severe loss of connection may be threatening not only our happiness but our health.
We all know that people don't buy from businesses, they buy from humans. So use this time to be a human and make important connections with clients, friends and loved ones. These connections can be made through:
Live, interactive feeds on social media
Interactive webinars, Q & A and virtual conferences
Phones calls and texts as a way to simply check in
Virtual networking meetings and support groups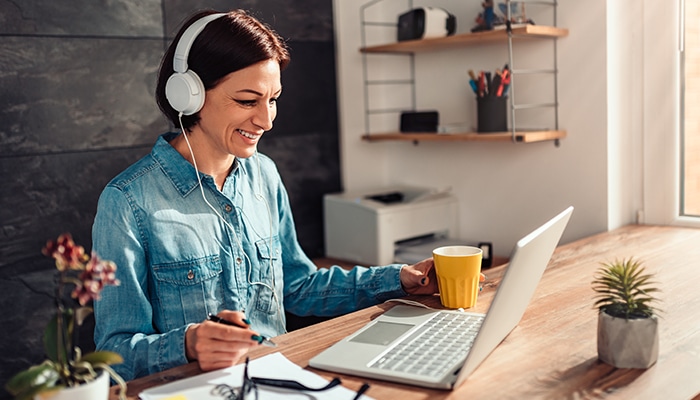 Support Your Staff and Customers at Every Turn
In times of crisis, true leaders are revealed. In an unprecedented health crisis like Covid-19, your employees and customers are looking for direction; positive initiatives that support progress and forward thinking.
For those of you with a team, empower them by offering training opportunities and ask them to take the lead on a few interesting internal projects. You know, the tasks you're always talking about but never getting around to dealing with? 😉
If you're new to working virtually, schedule regular check-ins and video chat coffee breaks. Boosting remote morale may be a bit daunting at first but it can also be surprisingly fun. And what about mental health? Consider gifting your team a Headspace subscription and carving out time during the work day for a company-wide meditation.
When it comes to your customers, remind them that you're there. Not just to sell them stuff or to blast a blanket Covid-19 statement, but to connect on a human level. Ask them how they are and remind them that you're there to help. Perhaps there's content you could provide–video tutorials or educational webinars. Maybe you have a course you could offer for free? The point is, you're being genuinely helpful and these small acts of kindness are what matter most during a difficult time.