Positive online reviews are not just about the 5-star feel good factor (though it's great to know that your customers are happy with your products!). Positive online reviews–and lots of them--boost your visibility, increase your trust factor and will light a fire beneath your SEO rankings. Collecting reviews is the easiest and more profitable investment you should be making for your business.
In fact, positive online reviews are the foundation of reputational marketing. They build customer trust in your business, boost your SEO ranking and move you toward local competition domination!
If you want to capture online reviews quickly and easily but don't have a large marketing budget, the best way to do this is to set up a Review Funnel.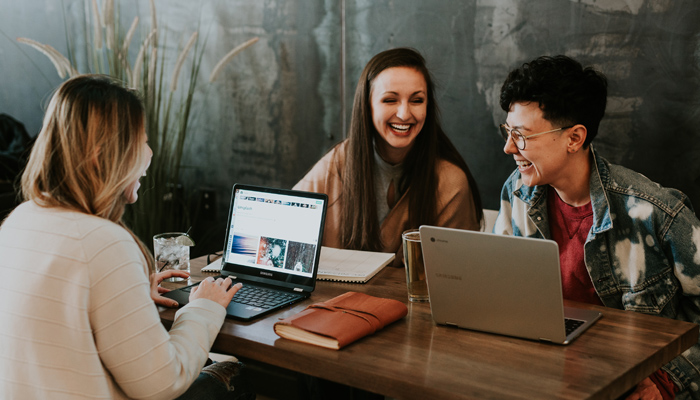 Why Use a Review Funnel?
Putting a Review Funnel in place streamlines the process of collecting positive online reviews for your business. If built properly, this system will guide your customers through the process, allowing your business to achieve a 5-star reputation on sites like Google, Facebook, and Yelp in no time.
Setting up a Review Funnel System takes very little time and essentially puts this review process on autopilot. Think about how important public, raving testimonials are to your business, how it legitimizes your services and influences the decisions of other potential customers. I would argue that for many small businesses, these reviews are worth their weight in gold.


But What Exactly Is a Review Funnel?
In marketing terms, a funnel is the journey that a prospect takes to achieve a desired outcome (or 'conversion' in marketing speak). So a Review Funnel is the automated process that your customers go through to leave the reviews that you desire.
The steps for our Review Funnel System are as follows: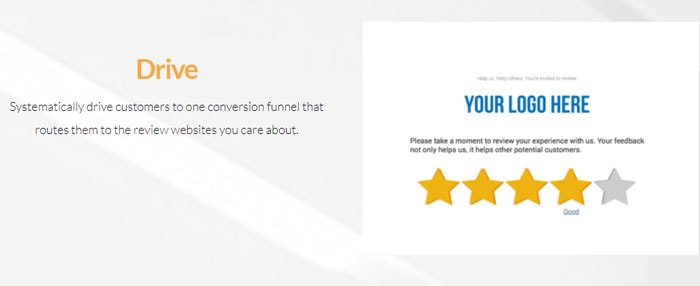 1. Your customer receives a personalized email.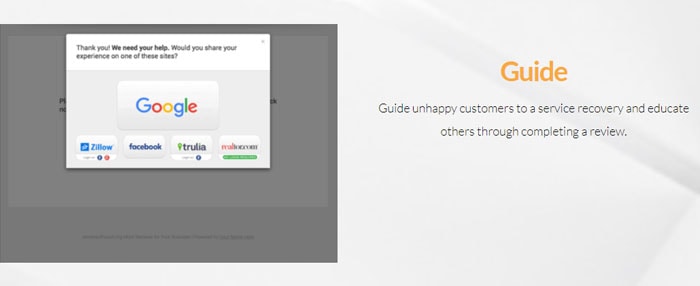 2. They are sent to a fully branded landing page and can choose the review platform of their choice.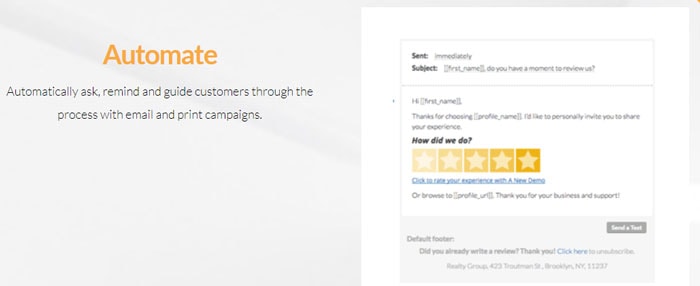 3. Your customers are even shown what steps to take.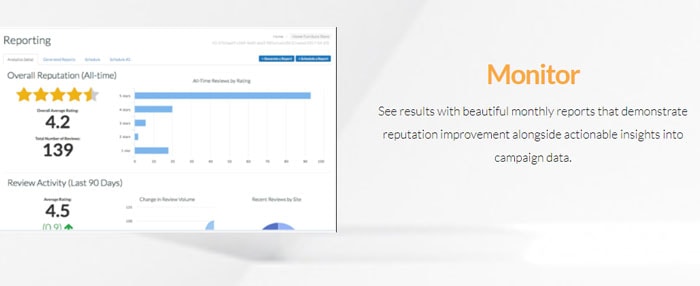 4. Upload as many emails as you like, add this to your process and see your review results go through the roof.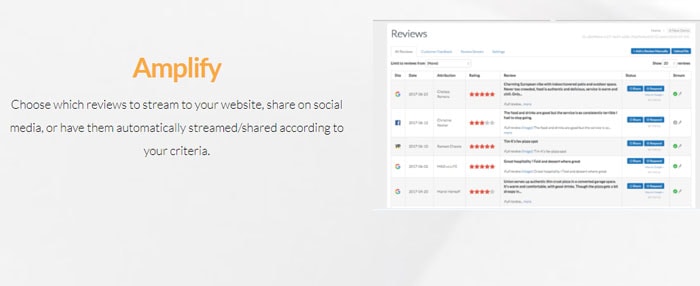 Bonus extras:
Determine how poor reviews are handled by intercepting entries of 3 stars or less, giving you an opportunity to take the conversation offline.
Determine the frequency of emails are sent. For instance, you may only want to send 2-5 emails a day.
Setup email reminders for customers who may have missed the initial review request.
Collecting Reviews

The first, and most of important, part of the Review Funnel process is collecting reviews. This can be done through either email or print campaigns. For instance, the Review System we use provides you with a unique URL that you can add to the bottom of all your service pages, email signatures or business cards. As seen above, customers can also be emailed a landing page prompting them to leave a review.
Managing Negative Reviews
Poor reviews are managed by directing customers to a feedback form where they can address any issues with your business. You can customize criteria to capture anyone who gives less than a certain rating (e.g 3 stars).
As well as alleviating the risk of a bad review damaging your reputation, it also allows you to reach out to these customers individually and address their concerns, giving you a chance to win them back.
3 Main Benefits of a Review Funnel
Let's look at 3 of the main benefits of a Review Funnel: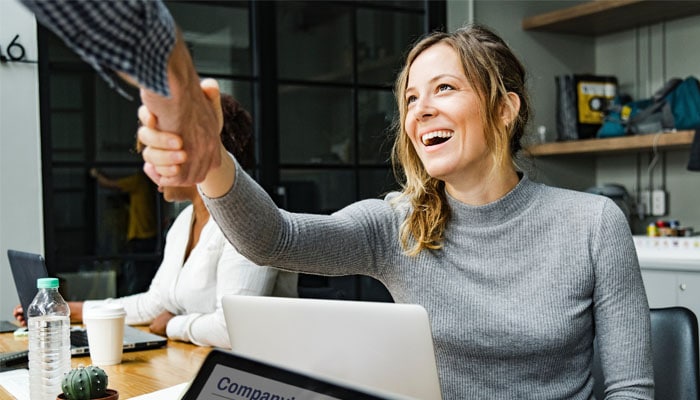 1. Builds Customer Trust
According to a Bright Local consumer review survey in 2018 – '91% of 18-34 year old consumers trust online reviews as much as a personal recommendation'. That's a huge amount of influence you can have over this particular target audience if you have loads of positive reviews for your business!
Here are some more interesting facts and figures about consumer trust from this survey:
Consumers read an average of 10 online reviews before feeling able to trust a local business
57% of consumers will only use a business if it has 4 or more stars
86% of consumers read reviews for local businesses (including 95% of people aged 18-34).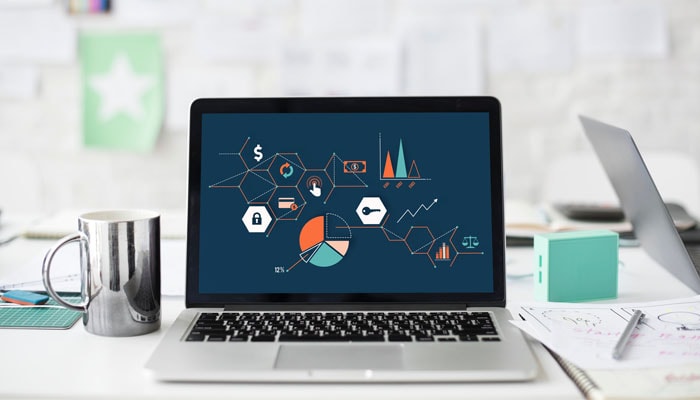 2. Boosts SEO
Studies by MOZ have shown that online reviews are right up there for Google's local ranking factors. As you can see by Moz's pie chart diagram below, Review Signals are prioritized as number three out of eight Google ranking factors.
Google rewards businesses who have positive reviews and ratings by ranking them higher on its search engine, which in turn helps your website show up more in searches. Another good reason to start collecting those positive reviews!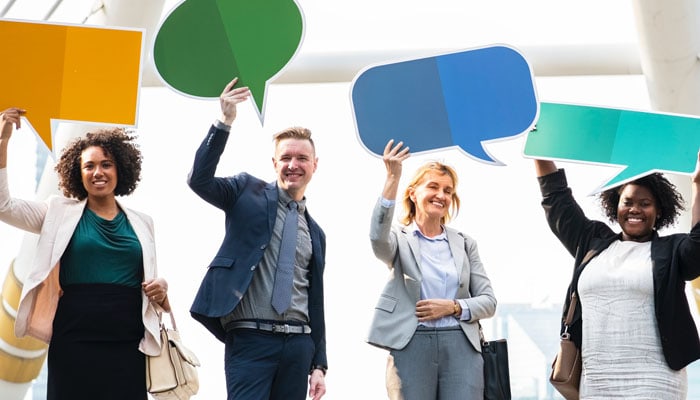 3. Improve Your Business
Knowing what your customers think about your business through both positive and negative reviews is incredibly powerful. You can turn negative feedback into a positive for your business by learning from customer criticisms and looking for solutions to improve your products and customer service. It also gives you the chance to know which products are doing well or which employees consistently get mentioned.
You can read more about why online reviews are important in our article Online Reviews: The Holy Grail of Internet Search.
Ready to Set Up a Review Funnel For Your Business?
As you can see there are plenty of benefits for setting up a Review Funnel System. Your potential customers will be actively seeking online reviews to help them determine the quality of your local business. So why not make it easy for them? Neglecting to take advantage of online reviews can not only hurt your business reputation, it can seriously affect profits, and no one wants that!
Read more about our Review Funnel System or contact me today about setting up a Review Funnel so you can get ahead of the local competition.