It's important to get your photo sizes and dimensions right when posting to social media. A photo that's too small or awkwardly cropped may not be able to be viewed on certain devices, and that can make you look unprofessional.
Keep this cheat sheet handy for Facebook, Twitter, Instagram, Pinterest and LinkedIn in order to choose the best sized photos for your social media profile and postings.
Facebook Image Sizes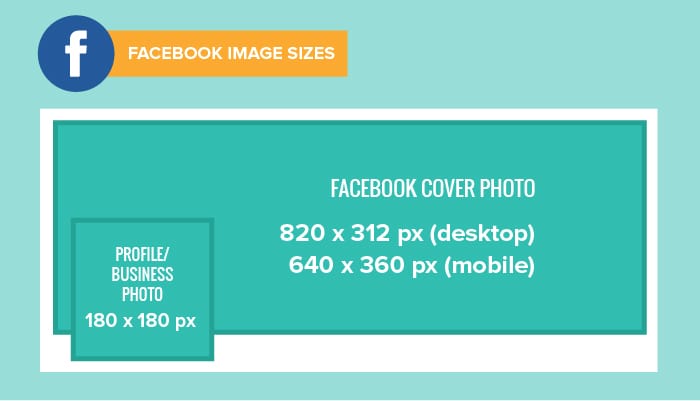 Facebook is the world's largest social network, with 1.18 billion monthly active users. The right image choices will enable you attract new followers and engage with your audience.
Profile Photo / Business Page Profile Photo:
180 x 180 pixels
Appears on page as 170 x 170 pixels on desktop, 128 x 128 on Smartphones
Cover Photo:
Appears on desktop page at 820 x 312 pixels
Appears on mobile page at 640 x 360 pixels
On mobiles sides are cropped and more height shown
Twitter Image Sizes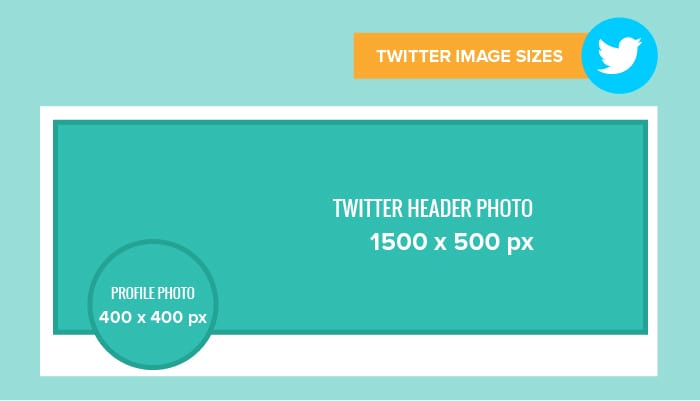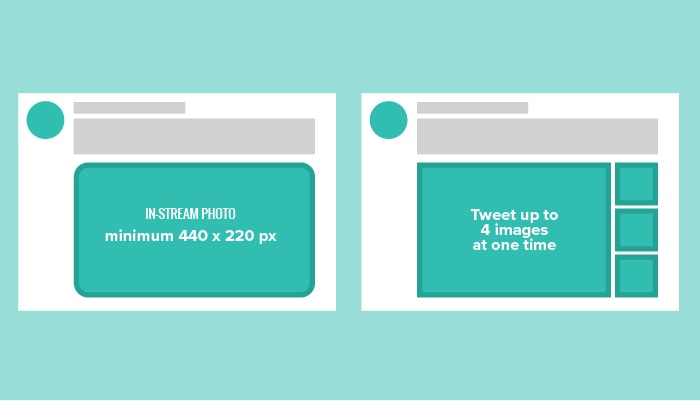 Twitter has 313 million monthly active users, so go ahead and showcase your visual creativity with photos and GIFs keeping these image sizes in mind.
Profile Photo:
400 x 400 pixels (Displays 200 x 200)
Header Photo:
1,500 x 500 pixels
Maximum file size of 5 MB.
Image types include: JPG, GIF or PNG.
In-Stream Photo:
Minimum 440 x 220 pixels (2:1 Ratio)
Tweet up to 4 images at one time
5 MB max for photos
5 MB max for animated GIFs on mobile
15 MB max for animated GIFs on web.
Instagram Image Sizes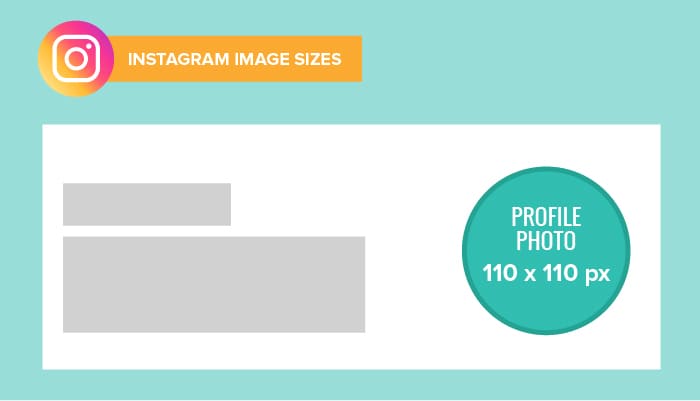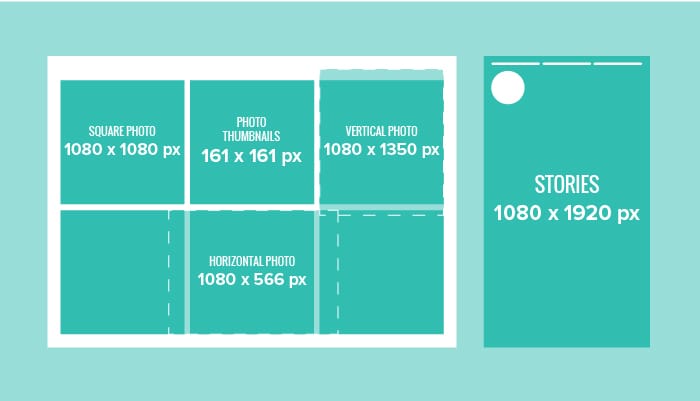 Popular photo-sharing site Instagram has 600 million users, so you will need killer visuals to stand out from the crowd and get those all important likes and follows for your brand.
Profile Photo:
Shared Photo Size:
Square – 1080 x 1080 pixels
Vertical – 1080 x 1350 pixels
Horizontal – 1080 x 566 pixels
Photo Thumbnails:
appear as 161 x 161 pixels
Stories Size:
Recommended 1080 x 1920 pixels
Pinterest Image Sizes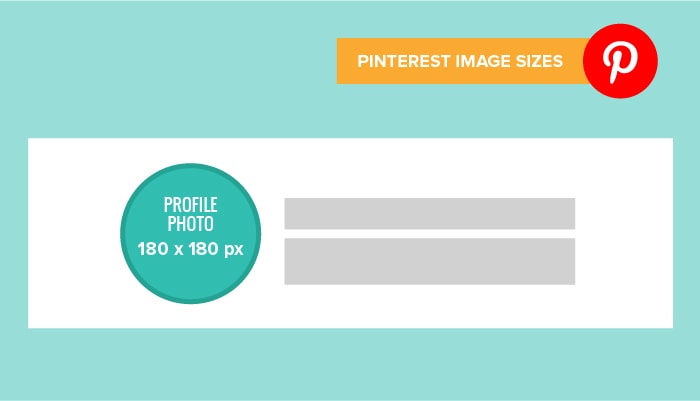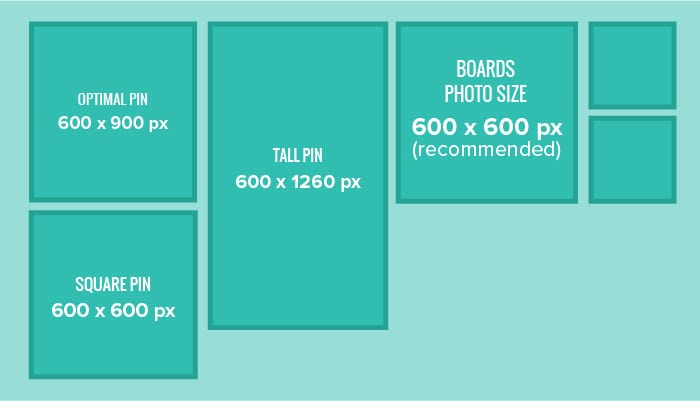 Pinterest is another platform where great visuals can work wonders in driving traffic to your site. Around 250 million people use Pinterest every month, so it's important to use proper image sizes for your boards and pins so you look professional.
Profile Photo:
Pins Photo Sizes:
Optimal Pin 600 x 900 pixels
Tall Pin 600 x 1260 pixels
Square Pin 600 x 600 pixels
Boards Photo Size:
600 x 600 pixels recommended
LinkedIn Image Sizes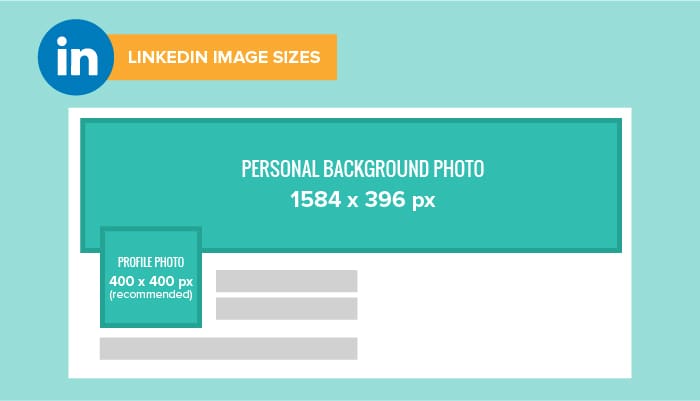 LinkedIn has 467 million registered users and is the world's largest job and networking site. Keeping your profile picture relevant and choosing a relevant background photo can give your LinkedIn profile a big boost.
Personal Profile Photo:
400 x 400 pixels (recommended), minimum 200 x 200 pixels
Maximum file size 10MB.
Accepted image file types – JPG, GIF or PNG.
Personal Background Photo:
1584 x 396 pixels
Maximum size of 4MB.
Image types include: JPG, PNG or GIF.