Building your brand's Instagram profile can be daunting, especially if you're starting from scratch. One of the first hurdles to getting people to see your content? Getting real followers who want to engage with your content.
It's no longer good enough to buy followers or use bots when you're starting out. These short-term tricks won't buy you engagement, sales, or any type of brand loyalty in the long term. In 2020, the average engagement on any Instagram post was 2.26%, according to one study. With more and more brands and influencers on Instagram, it's important to implement best practices to ensure your hard work produces results. When it comes to Instagram followers, you want people following your account that care about your brand and your products or services.
So how do you build an Instagram strategy to emphasize growth? Here's everything you need to know about the Instagram algorithm and all of our favorite tips to build a strong Instagram following.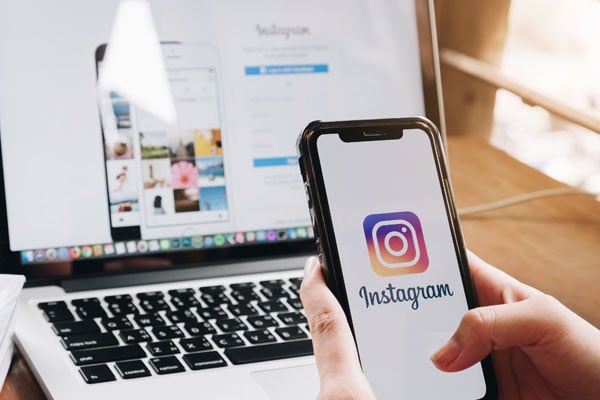 1. How the Instagram Algorithm Works
For many brands and social media users alike, the Instagram Algorithm is a complete mystery. But in order to maximize your social media efforts, understanding the way the algorithm works is crucial.
In recent months, the Instagram algorithm changed to focus more on a ranked timeline instead of the original algorithm. There are a few factors that affect your ability to show up on someone's timeline: interest, timeliness, relationship, frequency, following, and usage. With the help of machine learning, the Instagram algorithm ensures that users see content they would most like to see. What does that mean for businesses? Business accounts get more targeted audiences.
Interest: This is how much Instagram thinks a person will like the post based on their previous activity – and yours.
Timeliness: How recent is your post?
Relationship: Instagram takes into account the other accounts that you engage with on a normal basis
Following: users who follow lots of people might see less from each individual account, while users who follow just a few select accounts are likely to see more from their closest friends or favorite accounts.
Frequency: How often a person uses the Instagram app
Usage: How much time a person spends on Instagram when they open the app.
As long as you are creating engaging, relevant, and timely content, the Instagram algorithm can work in your favor. The current algorithm can help to get your content in front of more people than previous versions of the algorithm.
In general, when it comes to the algorithm, consistent posting is key! You should be posting once a day, if possible, so the algorithm knows your account is active.
2. Experiment: content types, timing, call to actions…
It's important to experiment on social media, but you should be using a targeted approach to your experimentation. Consider what has worked for you in the past, and what has not.
Check your posting history compared to the engagement of each post so you have a better understanding of which posts performed best (e.g. most likes and comments!).
Take a look at the time of day, call to actions used, captions, and content type (was it a quote? Travel photo? Selfie?). You can analyze your approach using Instagram Analytics, called Insights, which is a special feature of IG Business Accounts.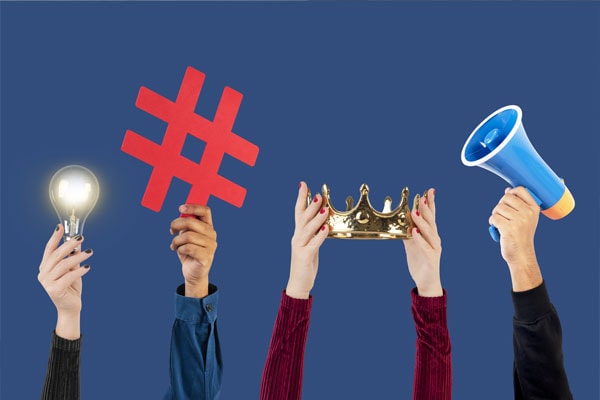 3. Use hashtags to reach new audiences.
Hashtags can help you unlock new audiences and expand your reach. Hashtags allow users to discover content, and you can use them on posts and stories. Most brands don't fully understand how to use hashtags – and that's perfectly okay!
For example, posts with 9 to 11 hashtags tend to get more engagement. Group go-to hashtags by category so you can quickly add a few relevant hashtags to each post.
What hashtags should you use? Try to use hashtags that people in your target audience are more likely to check. Unique, branded hashtags that are not too populated are a great way to group posts around hyper relevant content to your brand. However, you want to mix it up and see what works for you!
4. Engage with your community and interact with other users.
With Instagram, you should aim to build a community instead of a fan base. Responding to comments and interacting with other users is a great way to build a strong community. Here's how you can engage with your community:
Play around with interactive stickers in Instagram Stories: try polls, questions or sliding scale rankings.
Call to actions: Use your caption to ask questions and tell people to share their thoughts.
Interact with your competitors' followers: Follow the user, like a photo and comment — show your personality!
Like photos in your niche: Like 5-10 photos on someone's account. Leave a genuine comment, and then wait to see whether they follow you back. Find people in your niche by checking hashtags or followers of similar Instagrammers.
Be the first to comment on large accounts in your niche: By being one of the first comments, you will show up to everyone who clicks into the comment section of a post. If your comment sticks out, it will normally get plenty of likes. However, these likes usually mean nothing because they don't help your Instagram account grow. Think of it this way, though: these comments give you a perfect opportunity to follow people who have already engaged with you. If you start becoming the first comment on popular Instagram pages and getting a lot of likes on your comment, you can go in and follow everyone who liked your comment. This will increase the odds that they follow you back.

How do you become the first comment on large accounts? Our go-to hack: set up post notifications on large Instagram accounts. All you have to do is go to a large account profile, click on their "following" tab, click notifications, and turn on post notifications. Now, when the account posts, you'll get a notification. When it comes time to comment, make sure that you leave a comment that isn't just an emoji, but actually has some thought behind it.

Join micro-communities: follow relevant hashtags in your niche. Like those posts, comment and start conversations.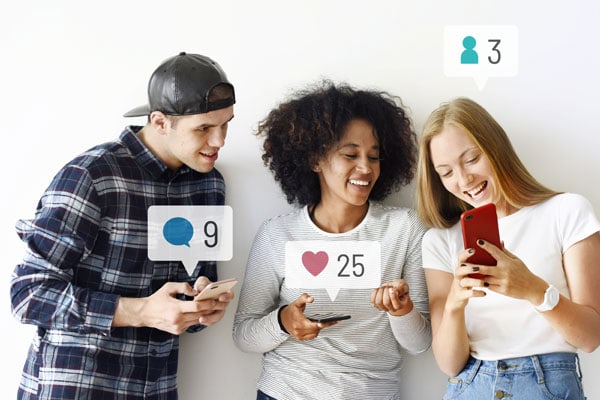 5. Build relationships with influencers and brands who are relevant to your business.
Collaborating with other brands and influencers can unlock a new audience for you! Think about brands and other businesses that you already work with in other ways (for example, through sales or other departments) and figure out how you can work together on Instagram.
6. Join groups or events where people share similar interests.
Engagement groups can be a fantastic way to find like minded people to engage with you. Engagement groups exist in a number of niches, from travel to beauty to business! The hard part is finding a great group and getting an invite. Consider asking around your niche to find an Instagram "pod" to join.
In a typical engagement group, each member lets the group know when they've published a new post to Instagram. This is usually done through a group Instagram DM, WhatsApp groups, Facebook groups, or Telegram (a Whatsapp alternative). Then, each member of the group must like and/or comment on that person's post as soon as they can.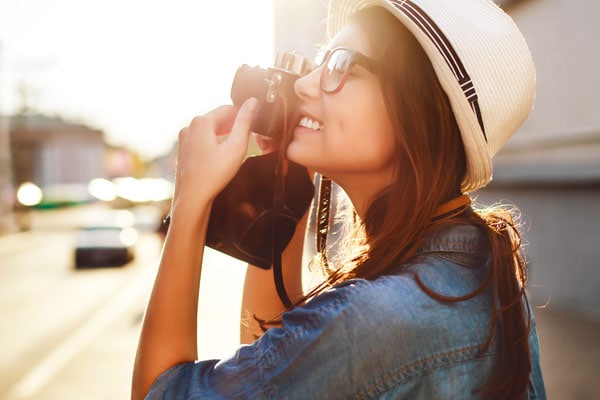 7. Use high-quality images.
Instagram is all about visuals, and visual aesthetics are everything to your success. For real success, you will need to use high-quality images that capture the user's attention immediately.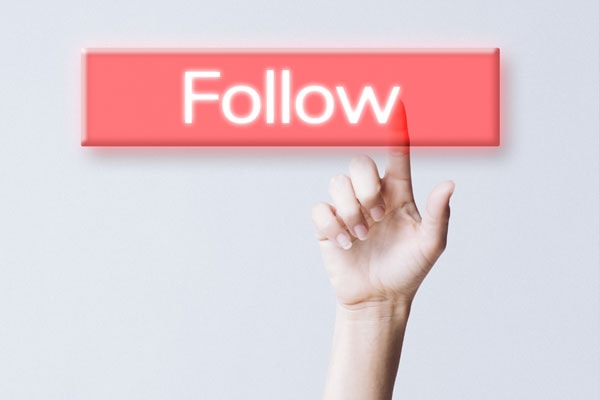 8. Ask for more followers.
It's okay to ask for more Instagram followers from time to time. After all, the people seeing your posts might not be following you yet! You may need to ask everyone to follow you.
9. Link to IG from elsewhere.
Cross promotion is an important part of gaining followers. If you have a strong following on Facebook, for example, encourage them to follow your new Instagram account. Consider embedding your Instagram posts on your website and in blog posts as well. Make sure your account has links to all your social media profiles.
10. Encourage tagging
Don't forget to tag relevant users! Tagging relevant users will encourage them to engage with your post and even share it with their own following. Your bio is a great place to ask people to tag you. For example, @VisittheUSA asks Instagrammers to tag them for a chance to be featured on their account. Consider asking people to tag you in their photos as well!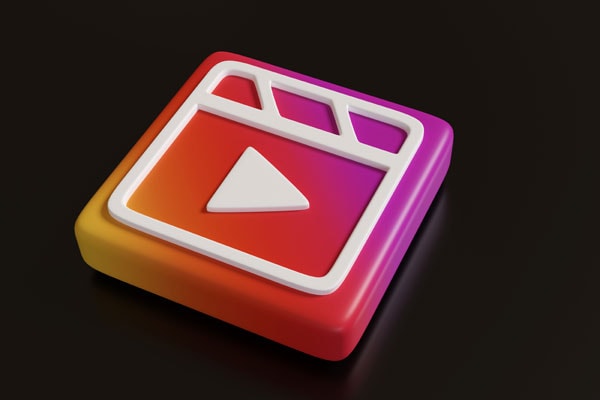 11. Use video features like IG Reels, Live and Stories.
Video is SO important on Instagram! Making engaging video content is key to taking your performance to the next level. In fact, one study found that Instagram videos receive twice the engagement of other posts. Here's how to use video features:
Make engaging IG Stories: Add stickers to your stories, or support a cause that people are talking about and use text to share a story.
Organize your Stories into Highlights: Stories highlights give you an opportunity to introduce your brand to people who visit your profile for the first time. Pack those highlights with loads of great information and content to show new visitors exactly why they should follow you. Also, use eye-catching cover photos on your highlights.
Use Instagram Live: Instagram is the perfect place to take advantage of live video, a trend that is continuing to grow on social media. Going Live is a great way to interact with viewers in real time. When the live video ends, you can let it disappear, choose to make it available for replay on your Story for 24 hours, or add it to IGTV. Users are notified when an account they follow starts broadcasting live, so a live video really grabs attention. Those first few minutes really count! Consider going live with a friend as a guest on their account to get in front of a new set of potential followers.

IGTV posts appear four times larger than photos on the Explore tab, making new potential followers more likely to click on your content.
Creating an IGTV series encourages viewers to follow your account rather than watching one video and moving on.

Use Instagram Reels: Instagram reels is Instagram's TikTok equivalent. These 15-second multi-clip videos can add a lot of personality to your brand!
12. Work with micro-influencers.
Micro-influencers may seem like they have a couple thousand followers, but these influencers can help you tap into a really engaged audience without having to battle for attention. Because micro-influencers work on a smaller scale, they tend to have less sponsored posts and are known for a specific interest or niche.
According to a recent study by Makerly, micro-influencers between 10K and 100K followers offer the best combo of engagement and reach. However, there's nothing wrong with going for influencers with less than 10,000 followers, especially if they have a well-engaged fan-base.
One thing you're going to want to be looking for when deciding which micro-influencers to work with is their engagement rate. The way you can calculate this is to look at how many followers they have and look at how many likes they receive on each post. You want to aim for people with an engagement rate of at least 10%.
So, if they have 10,000 followers they should be getting at least a thousand likes on their post. Anything less shows that they don't have an engaged following.
Once you find an Instagram influencer that you want to work with, reach out and ask them how much they charge for a sponsored post. The rates will vary depending on which niche you're in. The best way to figure out a good price is to reach out to multiple influencers and see what the average costs are. Alternatively, some people work with influencer marketing agencies.
13. Aim to get featured on Feature accounts
Feature accounts can be an awesome way to grow your reach. There's a feature account for just about every niche and interest on Instagram. Feature accounts are simply Instagram accounts that curate and re-share other users' content based on a hashtag or tagging. Some of these accounts have a huge following, and when they share one of your posts (along with your handle), it can send a new stream of Instagram followers your way.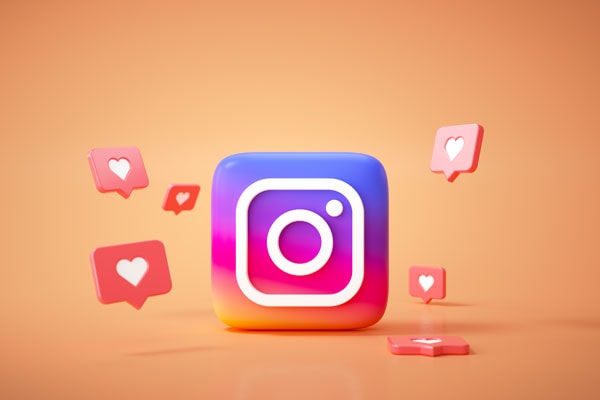 14. Get on the Explore page.
According to Instagram itself, the explore page is where you can find photos and videos that you might like from accounts you don't yet follow. The Explore tab features Instagram posts, Stories, and IGTV posts. Users first see a grid of content chosen by the Instagram algorithm. They then have the option to choose to dive deeper into specific content subjects using the topic channels at the top of the screen.
Why aim for the Explore page? Half of Instagram accounts visit Explore every month — meaning there's a huge opportunity here for brands looking to grow their audience.
How can you get your content to appear on the Explore tab? It's not easy – or everyone would be doing it! Posts are chosen based on a user's activity across Instagram and are then ranked based on similar factors. The Explore feature favors posts with the most engagement. Reels, for example, are a great way to get on the Explore page. You can also pay to get into the Explore feed by selecting Explore as an ad placement.
Build Your Instagram Following
Each year, Instagram grows more in popularity. Take advantage of these key tips to build a consistent posting schedule full of engaging content to help increase your reach and grow your followers. There's no better time to start your Instagram brand journey than today!