Visual content is an important part of your business' online presence. Beautiful photos can make your website pop, draw readers into a blog post, and entice possible customers reading your pamphlet to try your products or services. 
Visual storytelling engages our brains unlike anything else. Research compiled by 3M, the corporation behind Post-In Notes, shows that the human brain can process images 60,000 times faster than text. Visuals will grab your audience faster than any text ever will – and your audience will understand your message faster, too! 
But most small businesses run into the same problem over and over again: photography can be expensive, and stock photos can be tricky to navigate, especially when you want to avoid any legal copyright issues down the line.
Many business owners often don't know where to start when it comes to finding that perfect public domain photo that doesn't need attribution or royalty payments. So, where can you find decent, high-quality stock images online that are cleared to use for commercial purposes? 
If you're hunting for the best stock photo websites, never fear. We're sharing some of our favorite sources for free images, image sites, and more. Keep reading for some of our favorite stock photo websites!
When should you use stock photos? 
Stock photos often get a bad rap, and for good reason — it can be difficult to find stock photos that aren't cliche or cheesy. Stock photos aren't so bad if you can figure out how to use them in the right way and the best places to find them! Plus, utilizing stock photos can take some of the cost out of visual design and outsourced photography if your budget is tight. 
If you've ever thought about whether you should use stock photos, consider the following: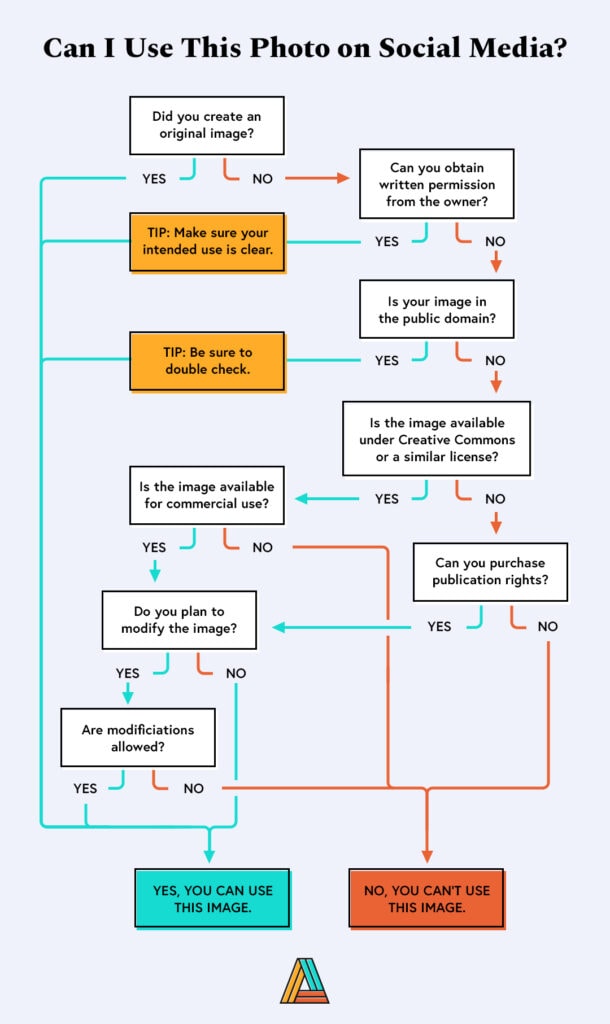 Our favorite stock photo websites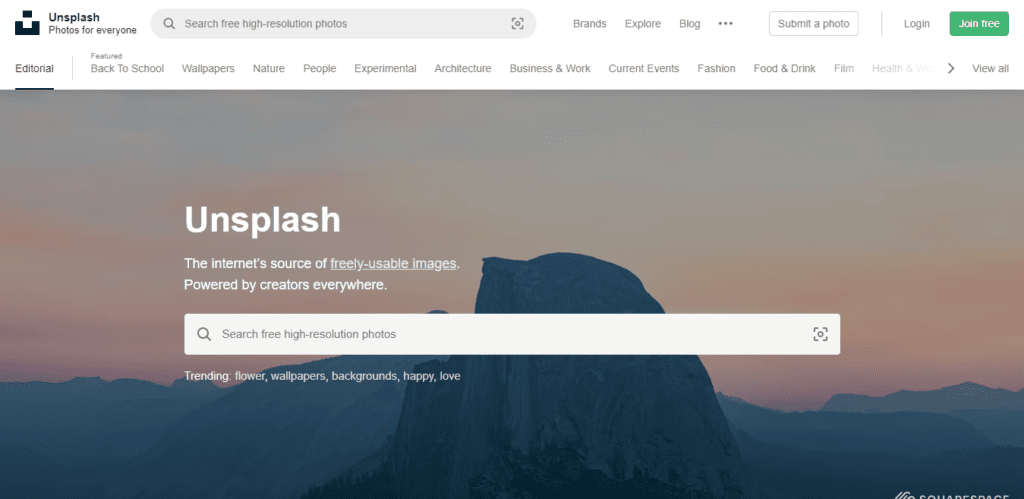 Unsplash is one of the most popular stock photos websites online. The site offers more than 300,000 high-resolution photos with a more authentic, natural feeling. Unsplash doesn't always offer as many stock photos as paid websites, of course, but the site does add thousands of new photos every day. Every photo is free for commercial use.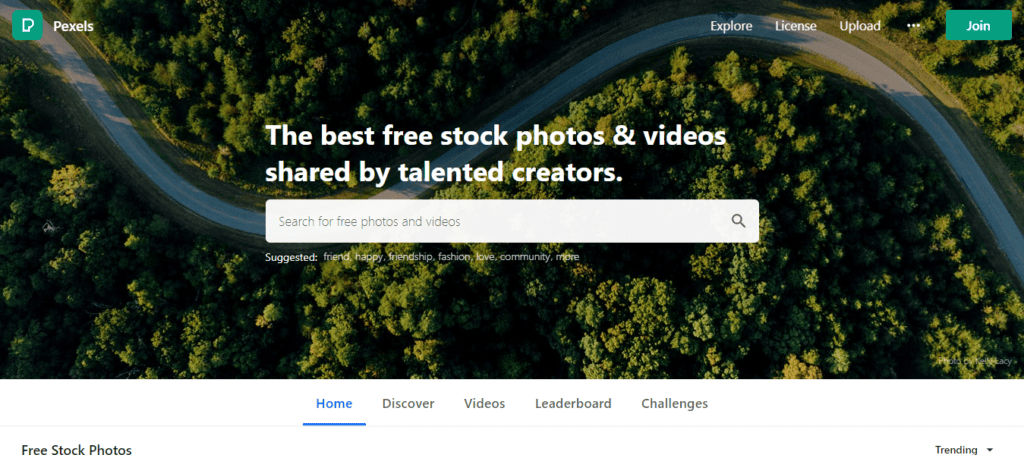 Pexels, another popular free stock image site, features a vast and well-organized archive of photos. Their library remains one of the best-curated free stock photo libraries on the internet. Their collection also contains more editorialized photos. They remain the go-to stock website for many bloggers and small businesses. It's not just photos, either. Pexels also has free stock videos!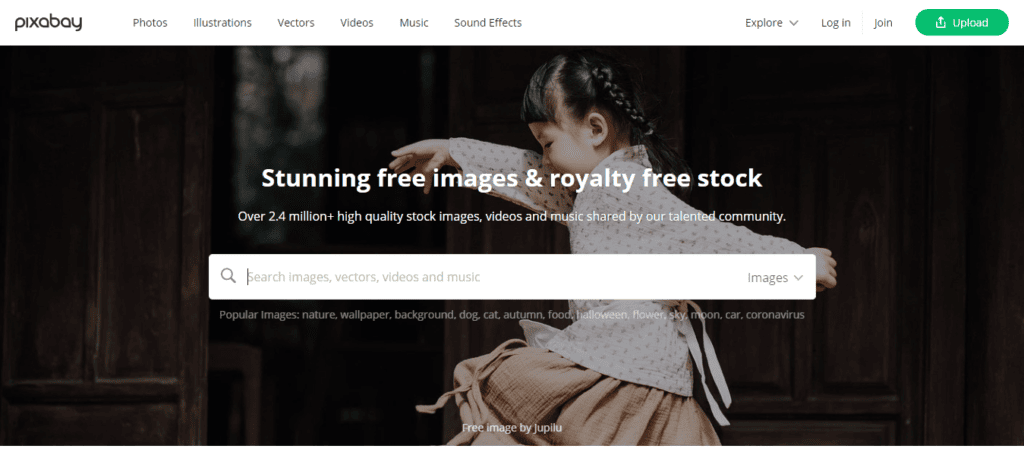 Pixabay is similar to Pexels and Unsplash in that the site offers high-quality, free stock photos. Their image library contains a huge variety of editorial and more creative photos, as well.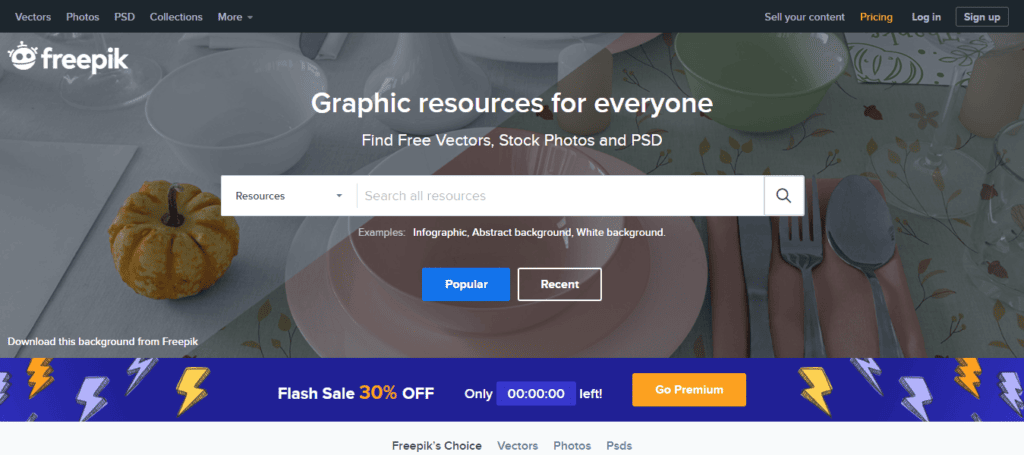 Unlike other options on this list, Freepik offers a different take on stock photos. This site offers free stock photos, but unlike other sites, they also offer illustrations, vectors, and icons. You can even download PSD files, which makes it a great option for graphic designers and those looking to play around with editing. 
Freepik comes with a free plan, which offers limited downloads, but you can still access many of their resources. If you opt to subscribe to the paid option, you can download content up to 100 times per day. You can also use their content for commercial purposes.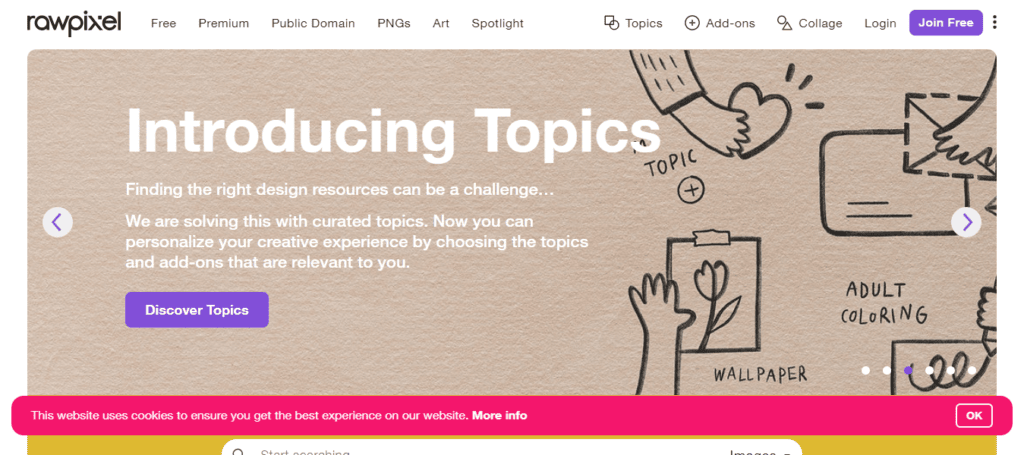 This option has a great variety of high-quality images for small businesses looking for stock photos. In addition to free stock photos, Rawpixel offers editable resources like PSD files, vectors, and public domain content (like famous Japanese wood panels prints, for example!). You need a free account to access their Free Image Collection, though not all of those images will be free for commercial use unless you upgrade to their paid plan. If you do opt to upgrade to their paid plans, the money goes towards the non-profit Hope for Children.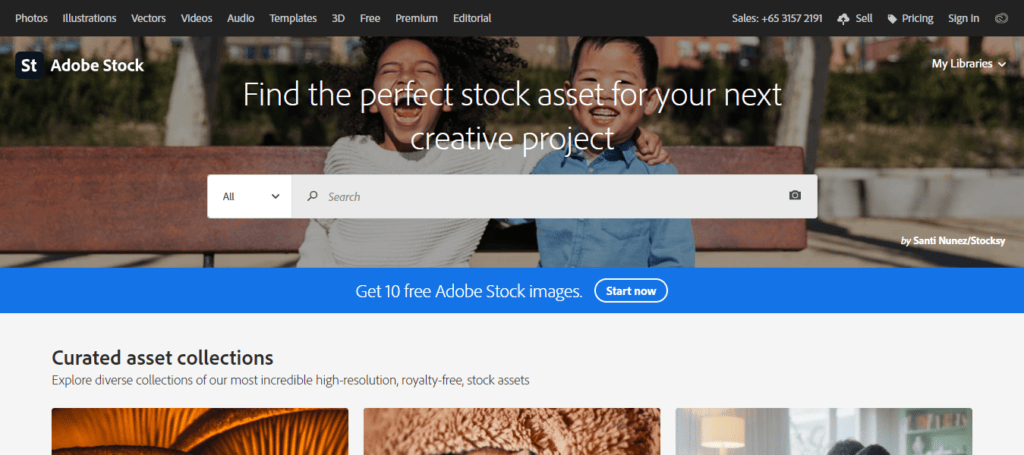 6. Runner-up: Adobe Stock
In addition to our top picks, we're also including some runner-up options that may work for your business, depending on your needs. Adobe Stock will offer customers a free, 10-day image trial the first month you sign up for the plan. Included in the membership is a free collection of images, powered by Rawpixel. However, there's a limited number of free images you can download without paying.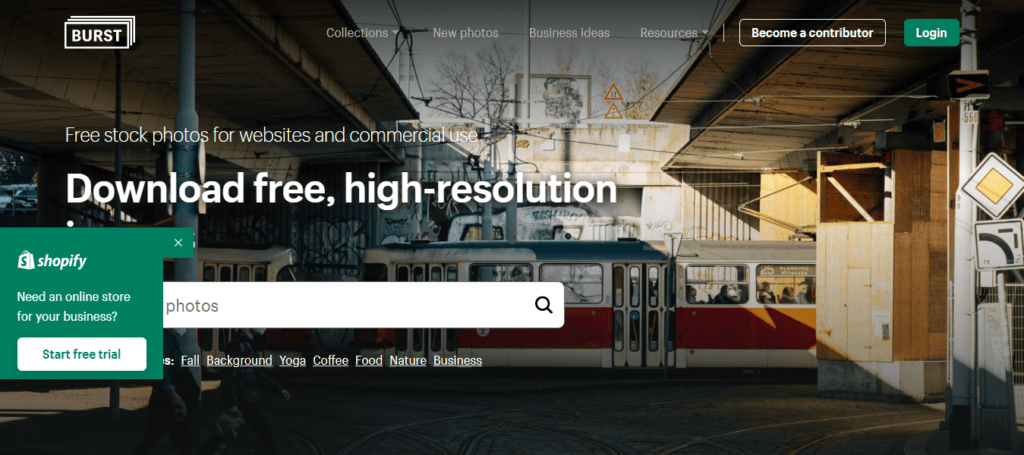 7. Runner-up: Burst by Shopify
This second runner-up option offers plenty of eCommerce-focused business photos. The free stock photo platform is run by Shopify, which can be a great option for those clients already using Shopify. The image library has an impressive collection of stock photos that includes high-resolution, royalty-free images.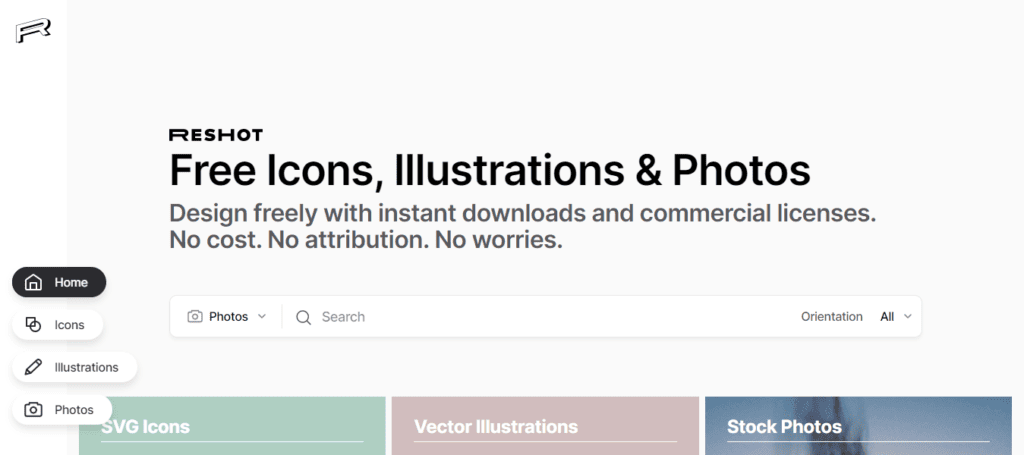 8. Runner-up: Reshot
Reshot is another one of our runner-up options. It's more than a simple stock photo collection. Reshot works to give up-and-coming photographers a platform to share their creative photos with the world. Their online work is completely free, and their curated collections are quite vast and offer stunning – if not creative – photos. However, their photo collection might be limited for those looking for specific, business-like photos. Negative Space is a similar concept. 
We hope you enjoy exploring these sites! Happy browsing!