The ENGAGE Initiative approached AlchemyThree for an independent web presence to support further growth of their organization and a more impactful marketing approach to increase awareness and accessibility of their mission.
Branding, Website Design, Social Media
A Coalition at the Intersection of Mental Illness & Cancer Care
The ENGAGE Initiative, led by Dr. Kelly Irwin, is a non-profit organization and coalition of oncologists, researchers, healthcare providers, clinicians and empathetic advocates. Their mission is to facilitate important conversations and boost awareness on behalf of those suffering from severe mental illness and cancer. There is an inequity in the quality of care that these individuals receive, resulting in a thirty year mortality gap. The ENGAGE Initiative strives to improve the quality of care for these individuals through education, community, research, inclusivity and heightened awareness.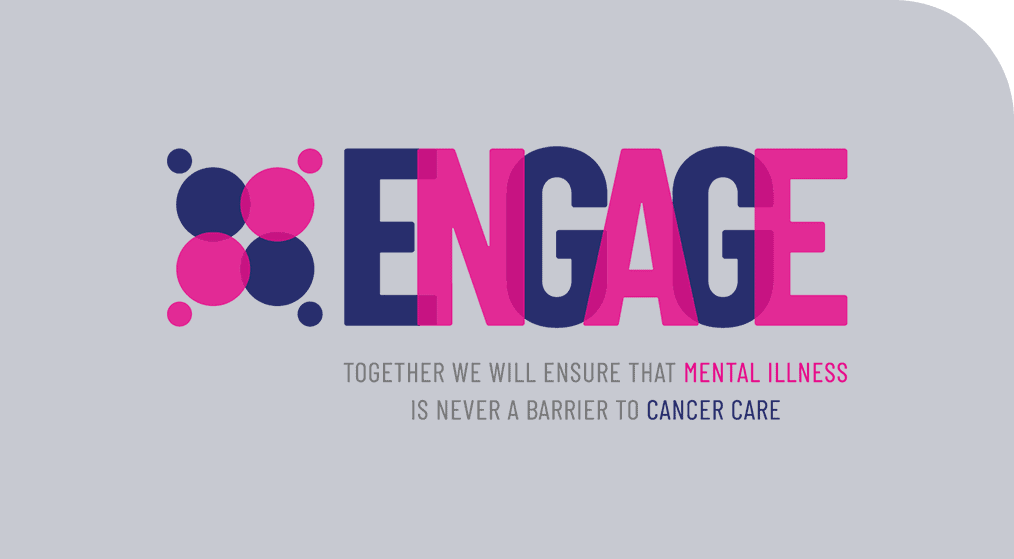 The ENGAGE Initiative's key pain point was a lack of an independent web presence. To support further growth and establish a more impactful marketing approach, it was essential for the organization to have its own website separate from Mass General Hospital. ENGAGE also needed to increase awareness and accessibility of their mission by educating the general public, sharing success stories and building community around the organization. 
On top of this, the coalition lacked a simplified way to register for their annual Bridging the Divide Symposium. Consequently, ENGAGE desperately needed a plan to ramp up social media efforts and establish their new website as a hub and main source of information surrounding the ENGAGE Initiative and its annual symposium.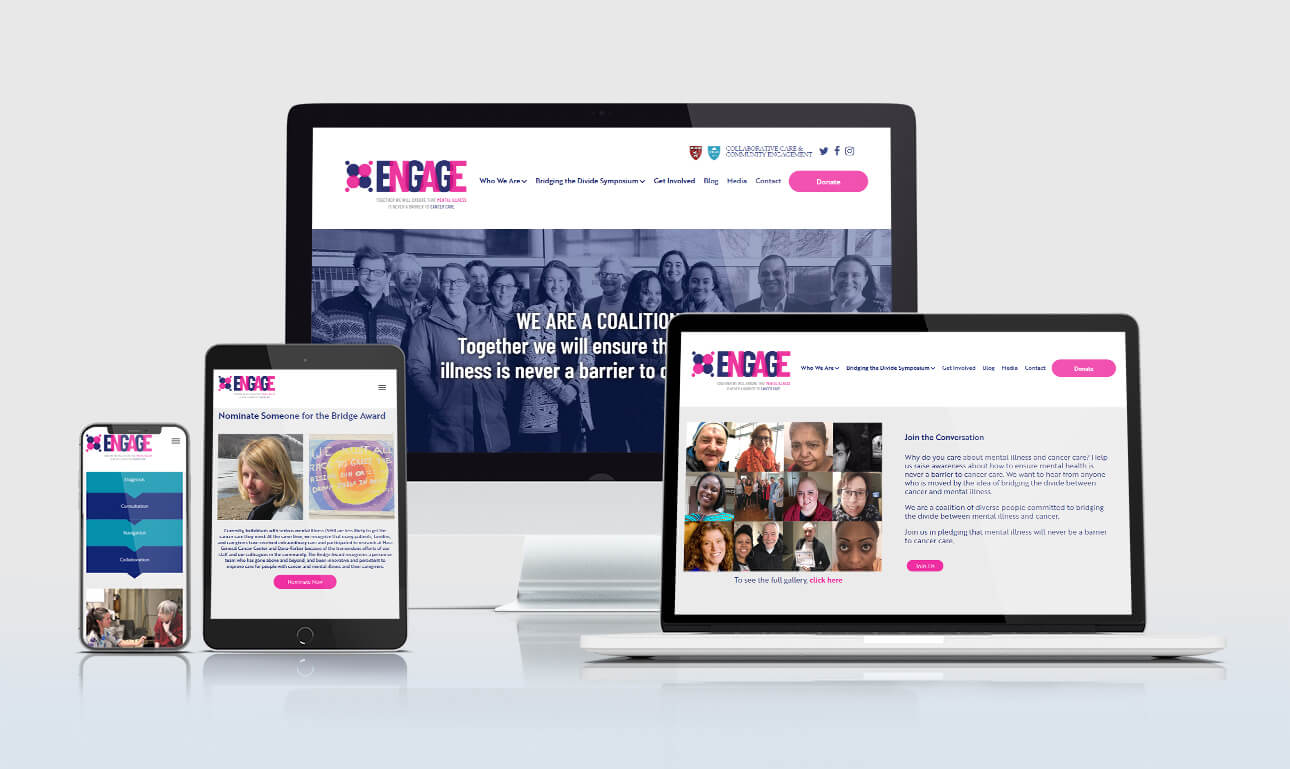 We designed a custom WordPress website to highlight photographs of events, participants, clients and practitioners contributing to place an emphasis on person-centered care. The site provides a clean, modern and effortless experience for the visitor, with several ways to engage and opt-in to newsletters and recurring content.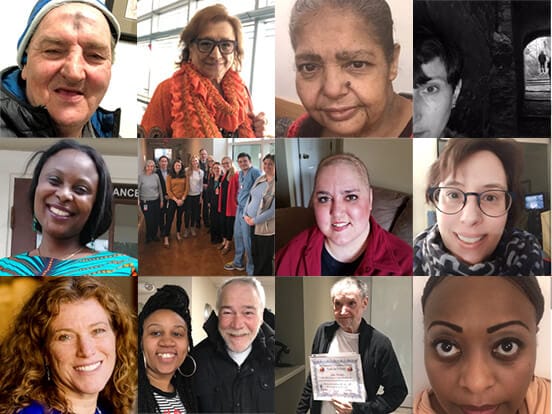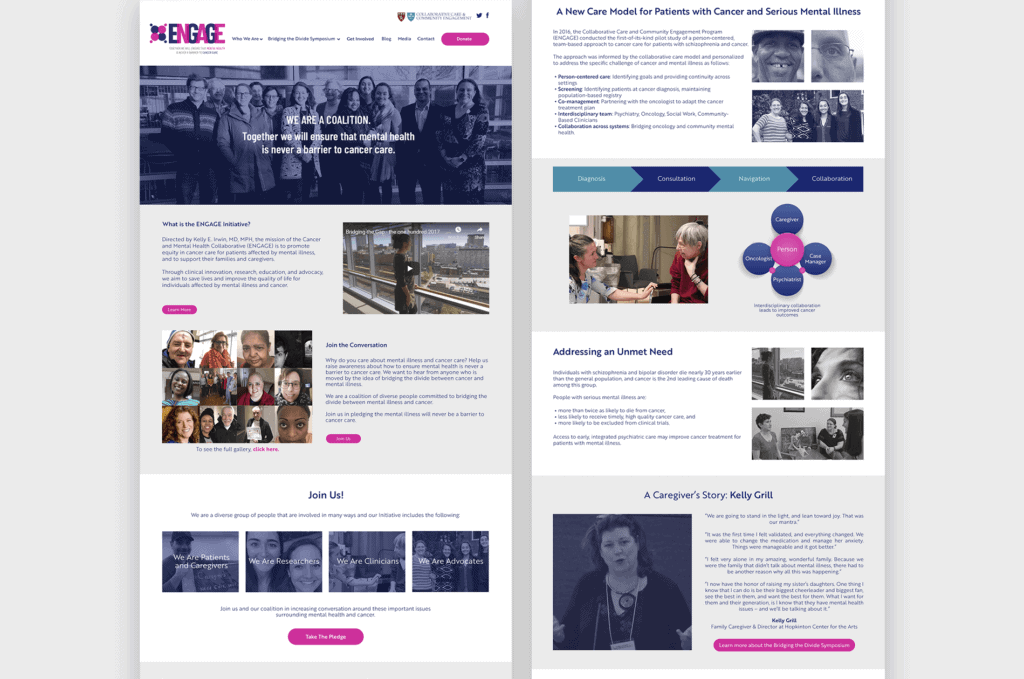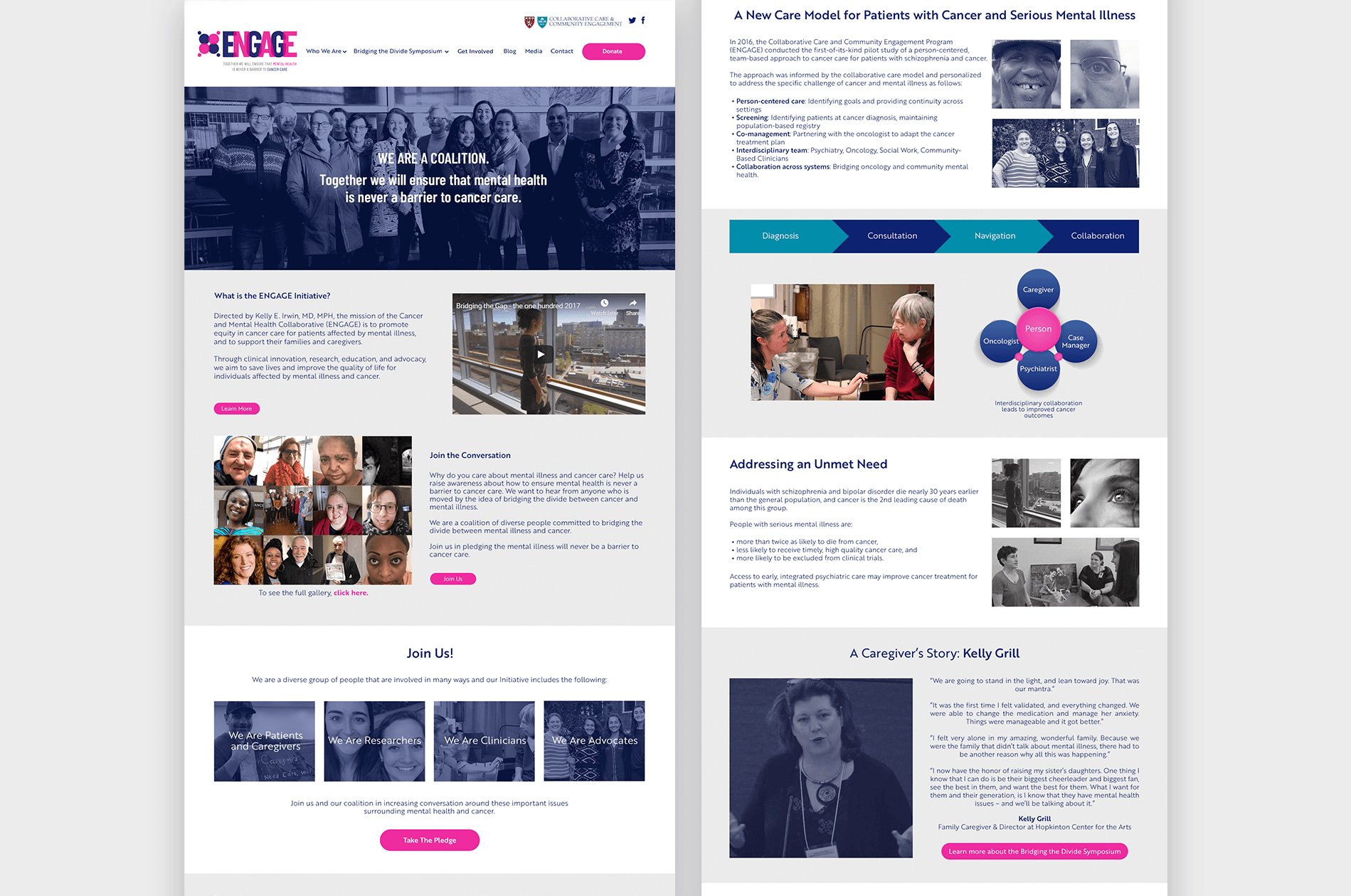 ENGAGE's new website and social presence work in tandem to establish a human connection with their visitors. We established a social media presence that's highly accessible and high quality in nature to spark conversation and ignite an increase in awareness. By telling ENGAGE's story, sharing educational and accessible information, their audience is encouraged to participate by engaging in conversation, volunteer opportunities and research participation.
ENGAGE's new website and social efforts have resulted in increased visibility and a wider reach, and helps the coalition to stay top of mind for people who have been affected. ENGAGE has also seen a significant increase in registration for the Bridging the Divide Symposium, due to the simplified registration process.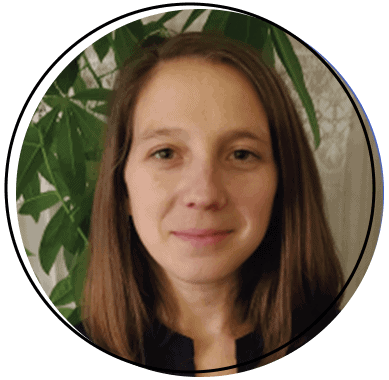 I have had a wonderful experience working with Tara and her team at AlchemyThree. Tara is incredibly responsive to our questions/concerns, flexible to our needs, and willing to go the extra mile to get things done. Tara understands our program's mission and is a committed partner in helping us realize our vision.