For over 3 decades, Foley & MacAdie, P.C. has been a respected, focused family law firm with a reputation for being responsive, empathic, equitable, transparent, forthright, and honest. Known for handling complex cases, the Foley & MacAdie, P.C. team is committed to making a positive difference in the lives of families and individuals.
This female-led legal team goes to great lengths to manage client expectations and help them make mindful, informed decisions every step of the way. Trust and transparency are at the heart of this firm.
AlchemyThree was approached to build a new, modernized website, and guide Foley & MacAdie, P.C. into a creative and elegant branding journey.
A Compassionate Approach to Family Law
Based in Acton, Massachusetts, this team of legal professionals has extensive experience in numerous multi-day trials involving highly contentious divorces and child custody disputes. For over 40 years, Foley & MacAdie, P.C. has been representing clients zealously and compassionately through all kinds of family law cases.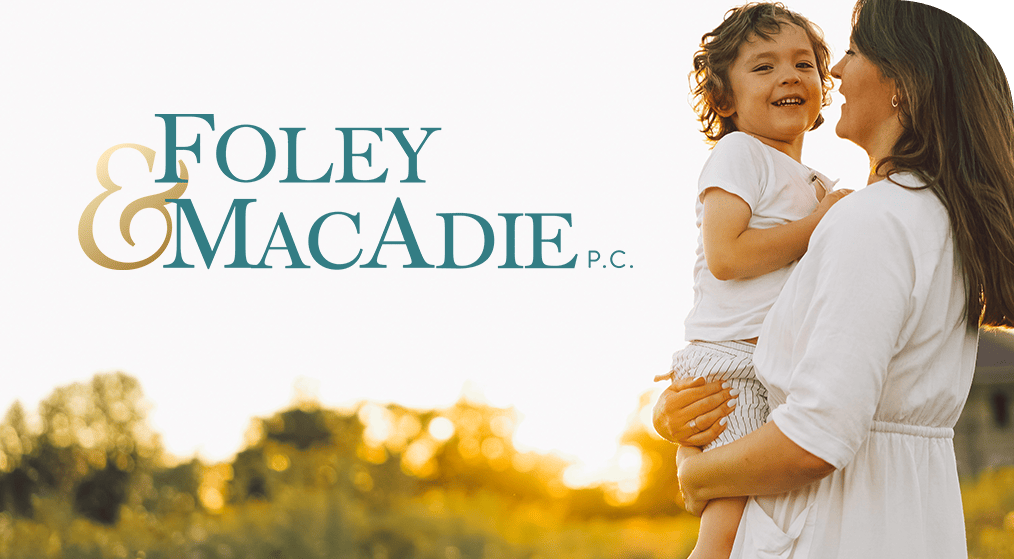 As the firm grew, its digital presence also needed to grow. We had the pleasure of leading the brand discovery process and began brainstorming for the design and creation of a fresh, modernized, and user-friendly website.
Our goals were to trigger an increase in qualified leads from the new-and-improved website, and produce a compelling brand story that would assist in clarifying the firm's empathetic and honest messaging.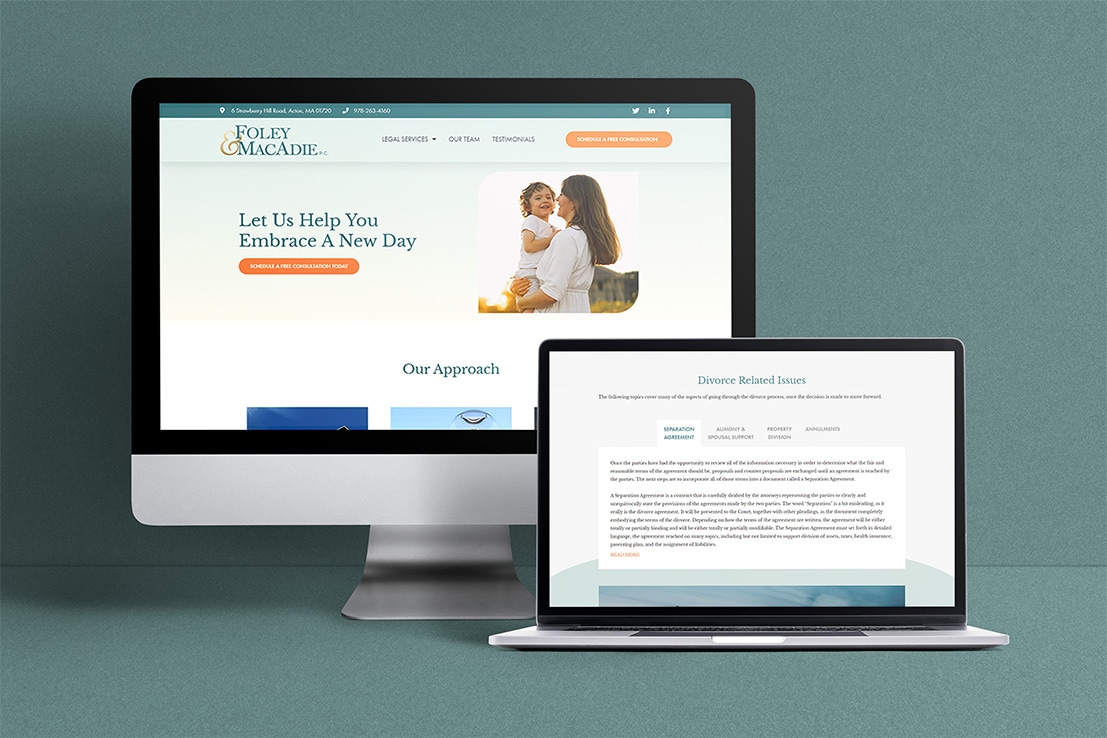 With a rejuvenated brand story and guidance from the Foley & MacAdie, P.C. team, we designed an elegant new logo fit for a modern digital presence.
When we started the website design, we needed to hone in on the clear differentiators that set Foley & MacAdie, P.C. apart from other family law firms. This process helped us to create a direct, yet charming, user-friendly website that would, first and foremost, emphasize the valuable legal services offered.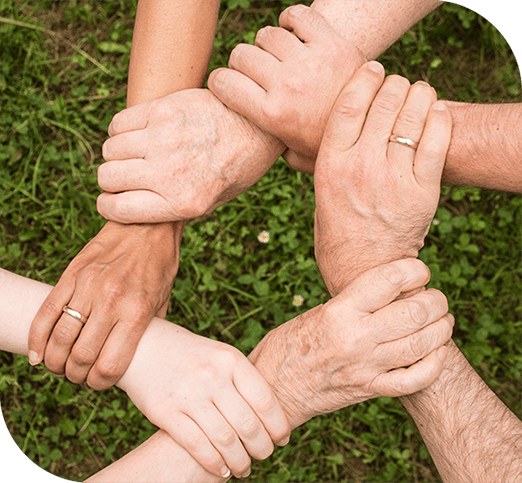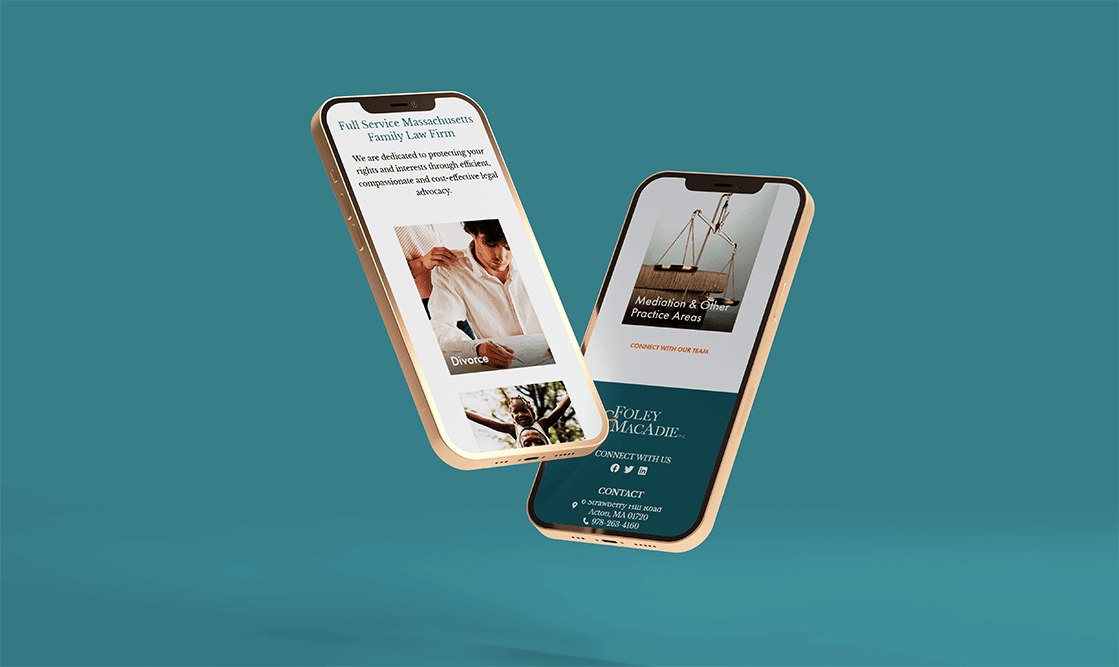 This modernized, custom website highlights the full range of family law services available with Foley & MacAdie, P.C., as well as the compassionate and empathetic approach that this caring, female-led legal team takes when working with their clients.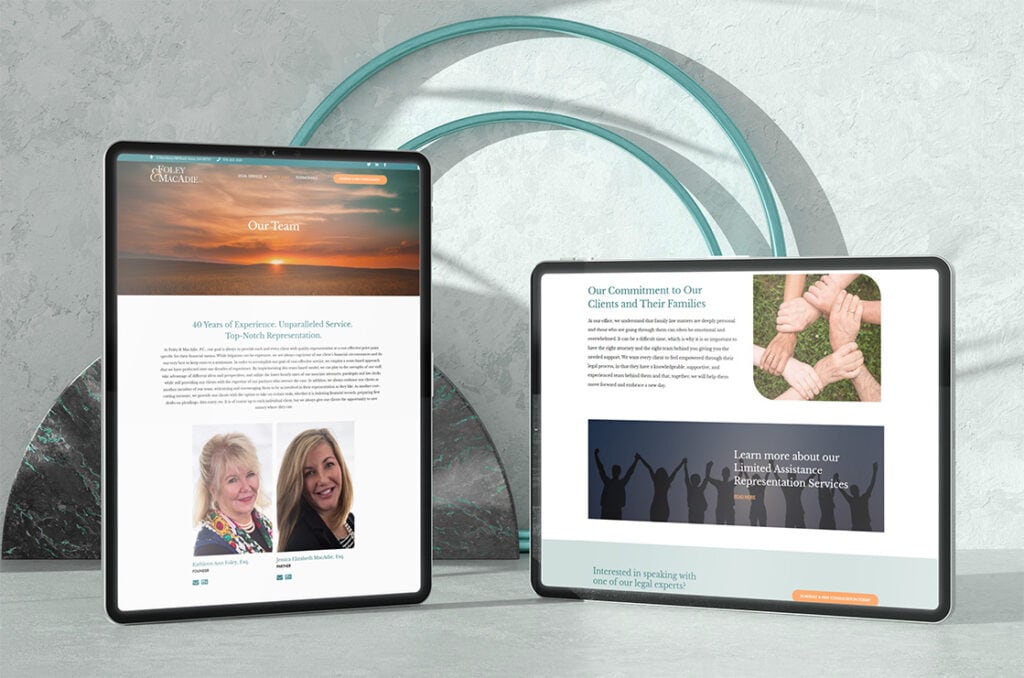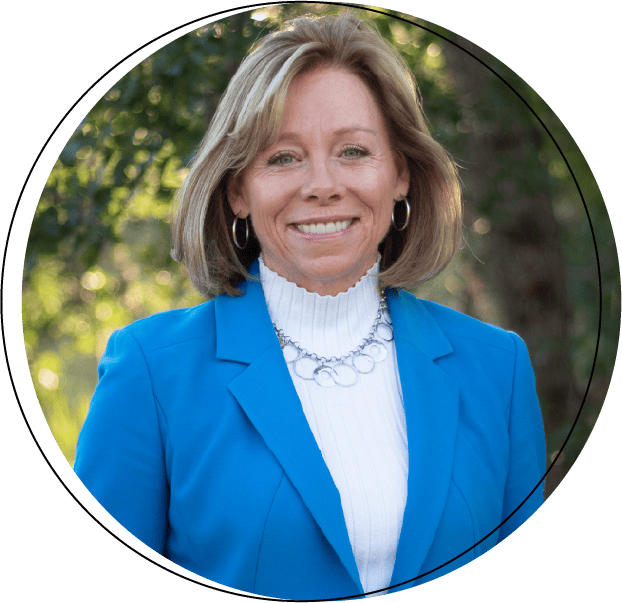 Tara and her team have been incredible to work with over the past year. I came to them with a vague concept and after extensive discovery, they created a logo, brand strategy, and social media presence. I could not be happier with the process thus far, and look forward to a continued partnership.
Shelby Trinkino
Independent Wealth Strategies