Building a variety of digital assets is vital to expand your digital footprint and allow you to compete for customers in the local marketplace.
Not sure what digital assets are or why you need them? Keep reading to find out all about digital assets, why they're important and how you can build a strong digital strategy.
What is a digital asset?
When we talk about digital assets, we're referring to digital content that can be used to promote your business. These could be items such as: images, videos, blogs, downloadable content, social media pages and email campaigns.
It's called an 'asset' because it has intrinsic or acquired value, namely – it can generate you income.
Once you start thinking of digital content as 'assets' their purpose becomes a lot more meaningful. A blog article is no longer just a 700 word piece of content on your website, but a means for potential customers to learn more about your product, engage with you via a call to action and ultimately become a loyal customer.
"A strong digital strategy is essential to engage with certain markets and improve your online presence."
Why you need digital assets
Digital assets enable you to build brand awareness, so things like a company logo and advertising images are essential items to provide a visual representation of your products or services.
Social media has a vast array of channels and mediums through which you can use digital assets to build your brand. Other types of digital assets, like advertising copy, blogs and downloadable content, enable you to engage your target audience once you've attracted their interest.
A strong digital strategy is essential to engage with certain markets and improve your online presence. You also need to choose the digital assets that are right for your brand and your audience, whether it's focusing on blogging, Instagram posts or an email campaign.
For instance, if your target market is millennials then you need to employ digital assets that allow you to reach this demographic. For instance, making your web content mobile friendly is a must, 94% of millennials in the U.S own a Smartphone and will use it to browse for products, read reviews and make purchases.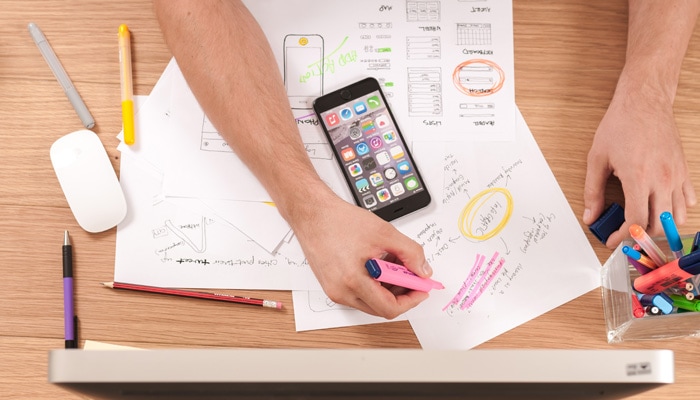 What's your digital strategy?
A website is a good start for your digital strategy, but unfortunately it's no longer enough to engage your audience and convert customers. Everybody's different, and everyone consumes content differently. Some people will use Facebook to learn about new products and Facebook messenger to make enquiries. Others prefer to talk to a chatbot rather than a human, and others like to email to have something in writing to refer back to.
With that in mind, your complete digital strategy should use multiple channels for getting your content seen, and offer potential customers multiple methods of connecting with you, including traditional methods like phone and address (if you have a physical store).
Research what channels your competitors are using and consider using them too if their content has good engagement with your target audience.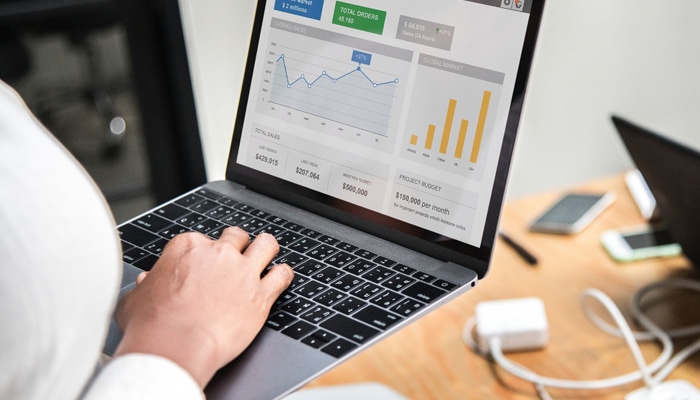 7 elements you need for a strong digital strategy:
A professional, functional website that's easy to navigate, and mobile friendly.
Add a blog so you can inform and inspire customers, incorporate keyword rich content and optimize for search engines so people have a chance to engage and find you organically.
Include interesting images and video to increase engagement.
Make your content easy to follow and share on social media, i.e add social media buttons for people to share to their newsfeeds / or email the URL.
Use a clear call to action on your digital content to encourage customers to take the next step and make a purchase, or book an appointment.
Use appropriate social media platforms for your brand to post content – think Facebook, Twitter, LinkedIn, Instagram, You Tube, Pinterest, Snapchat – that will grow your audience, build trust in your brand and speak directly to your customer base.
Use an effective customer relationship management (CRM) system to capture enquiries and nurture your leads.
Do your digital assets stand out?
Taking the time to invest in and build a strong digital strategy will reap you rewards not only now but in the future. The challenge for small businesses is to make your digital assets stand out from the crowd, so you can drive traffic, reach customers and increase conversions.
Like this post? Click below for related content:
A Brand Style Guide: Why You Need One
Brand Audit: How to Know When It's Time for an Update