Burnett Crawford is a highly-experienced personal trainer who came to AlchemyThree looking for a visual representation of his brand and to build an online presence in the midst of a global pandemic. We kicked off the project with logo and collateral design, and finished with a custom WordPress site that speaks to his personality and coaching style.
Branding, Website Design, Collaterals
A Personal Trainer Seeks an Online Presence
Burnett Crawford is a Boston-based personal trainer who was looking to establish a brand and create a solid online presence. Burnett, currently based out of an Equinox gym in Boston, has a rapidly growing list of clients inside and outside of that sphere — many of which are seeking personal training at their own homes or virtually.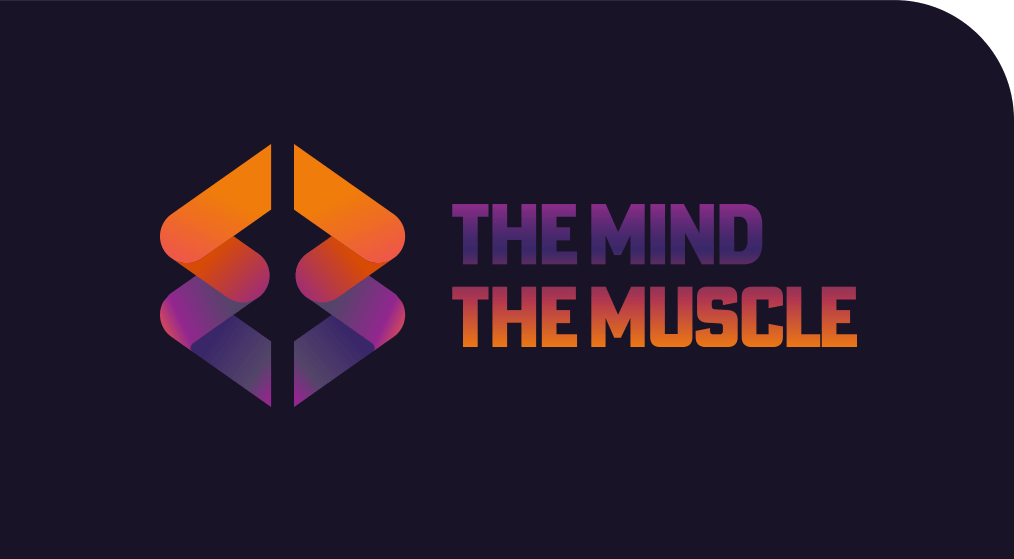 Given the global pandemic, Burnett quickly realized that he needed to pivot and meet the comfort level of clients outside of Equinox in order to take his training practice to a new level. In order to do so, he would need to increase his reach and establish a visual representation of his brand.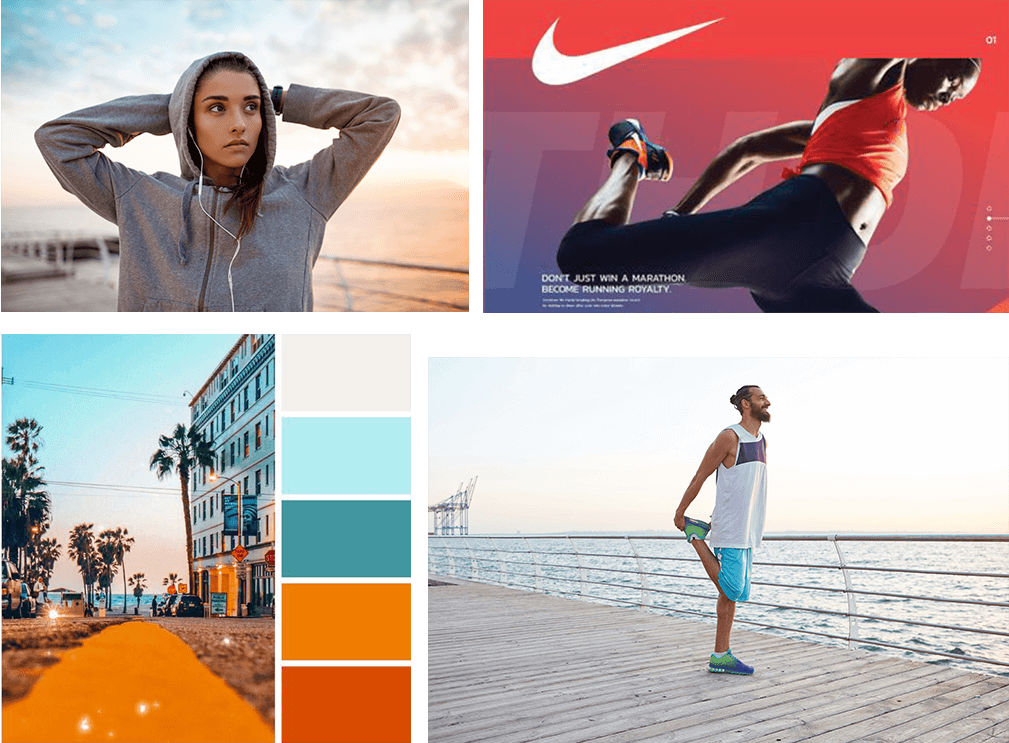 As with many businesses, Burnett's gym was closed for a large part of the global pandemic. As such, Burnett made the strategic move to bring much of his business online. In order to stand out in the crowded fitness space, he needed to establish a compelling logo, brand and custom website that speaks to his strengths, setting him apart from other personal trainers.
This site also needed to showcase Burnett's offerings complete with social proof, client case studies and an embedded online booking calendar to keep his pipeline full with both old and new clients.
Our goal was to deliver a website with messaging that fully communicates Burnett's expertise and showcases undeniable social proof, while also breaking down barriers that may cause some to feel overwhelmed or intimidated. The website's presence is geared toward people of all ages and fitness levels who want to feel better mentally and physically, or have specific fitness goals in mind. As such, we set out to create a custom website that's striking and inspirational in both design and content. Before crafting the site, we made sure to get a deep understanding of Burnett's desired approach and unique aesthetic, which was achieved through a series of collaborative conversations.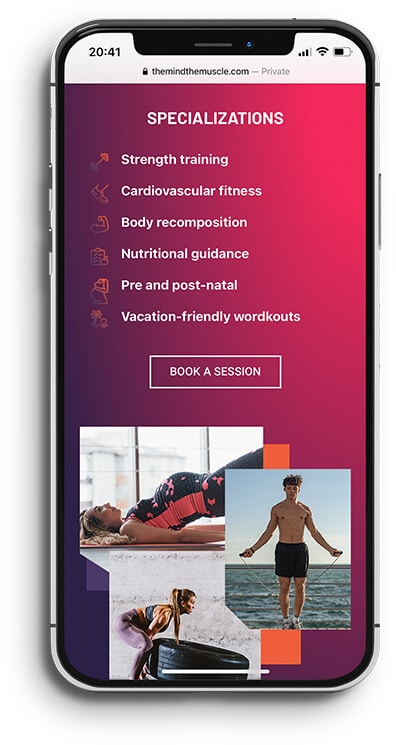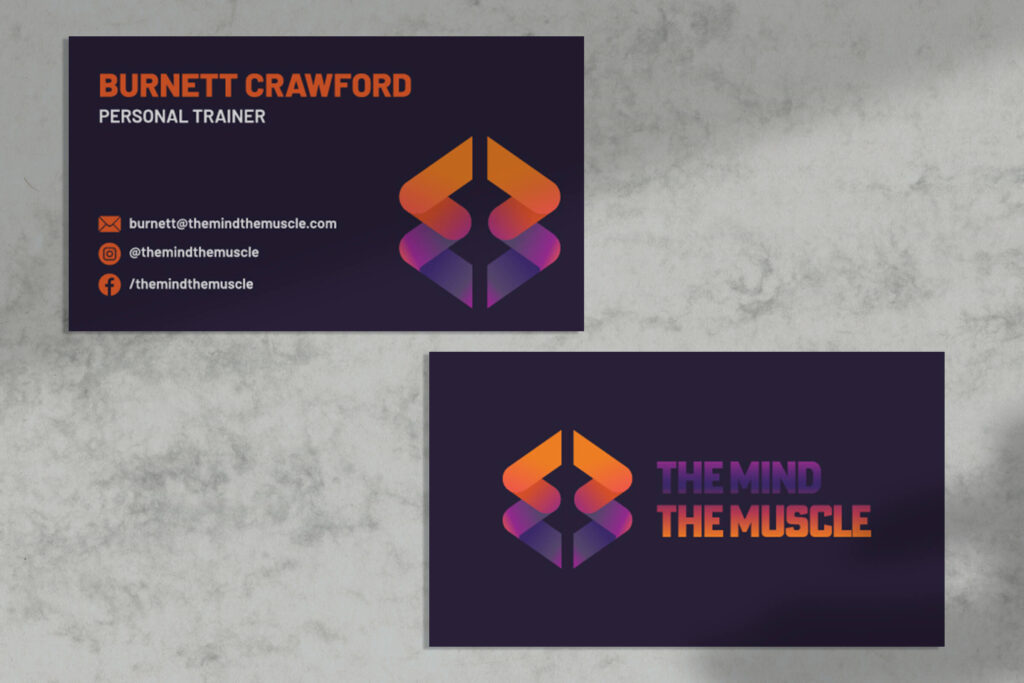 The custom website showcases Burnett's expertise, communicates his unique value proposition, and gives visitors a variety of ways to connect, engage and request information. Finally, call-to-actions have been strategically placed on the website to encourage initial assessments and session bookings.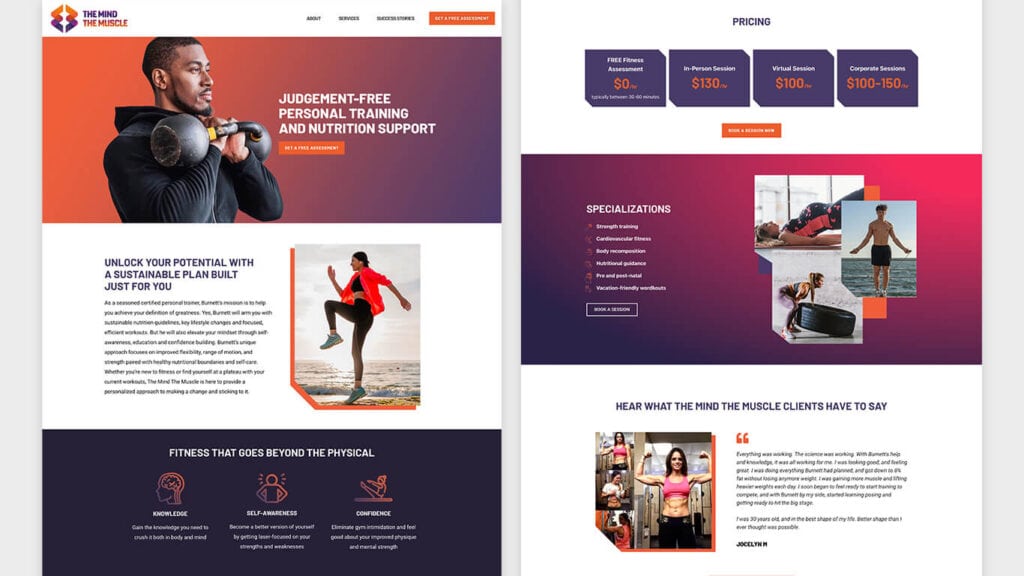 The new website and social media strategy has helped to validate and position the business as a trusted, respected establishment for high-quality custom suits, and has helped to increase social following and customer engagement.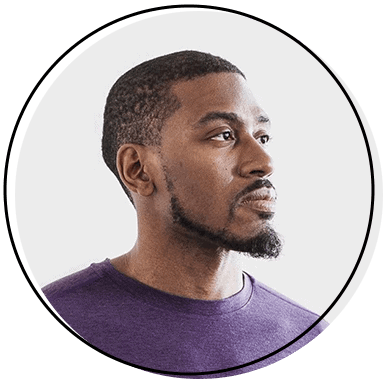 Tara and her team have been incredible to work with over the past year. I came to them with a vague concept and after extensive discovery, they created a logo, brand strategy, and social media presence. I could not be happier with the process thus far, and look forward to a continued partnership.
BURNETT CRAWFORD
The Mind The Muscle