Transcend Practice Management
Transcend Practice Management, a female-centric consulting and coaching practice offers expert guidance to financial advisors, ranging from succession planning and organizational design to leadership skill building and accountability coaching. AlchemyThree was approached to design a logo, build a compelling website and establish a thoughtful marketing approach that speaks to Transcend PM's expertise.
Branding, Website Design, Social Media, Collaterals
A Seasoned Consultant Ready to Strike Out on Her Own
Maria Considine King is a business coach and consultant with over 30 years of experience in the financial space, in which she has built an impressive reputation. She is well-known for helping advisors navigate business strategy, organizational design, mergers and acquisitions, partnerships, compensation strategies, among others. With a growing itch for entrepreneurship, Maria decided it was the perfect time to strike out on her own and create a business that provides highly creative and truly bespoke solutions for her clientele.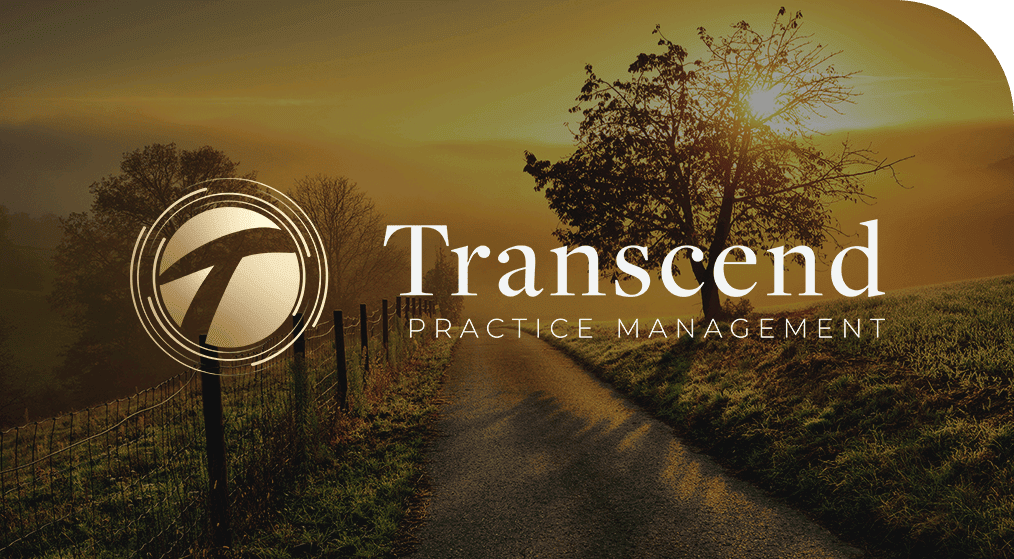 As a new business, Transcend PM was in need of the basics: a new logo, marketing collateral, and website. We also had the privilege of kicking-off their social media efforts, which would allow us to build Transcend PM's social proof and boost her visibility.
Although Maria was already well-known and highly respected within the financial space, we needed to figure out how to present her new venture to the world in a way that reflects all of the reasons why people want to work with Maria in the first place: she's highly intelligent, uniquely creative, and an equally wonderful human being! As such, the messaging would need to reiterate her ability to take a complex problem and turn it into an empowering solution.
With clear and authentic website messaging, content strategy and targeted social media efforts, our intention was to position Transcend PM as the clear choice for financial advisors seeking guidance around mindset and business growth. In order to do this effectively, we focused on a focused set of topics in Transcend PM's digital marketing strategy, which would allow us to both speak to and draw-in a highly specific target audience.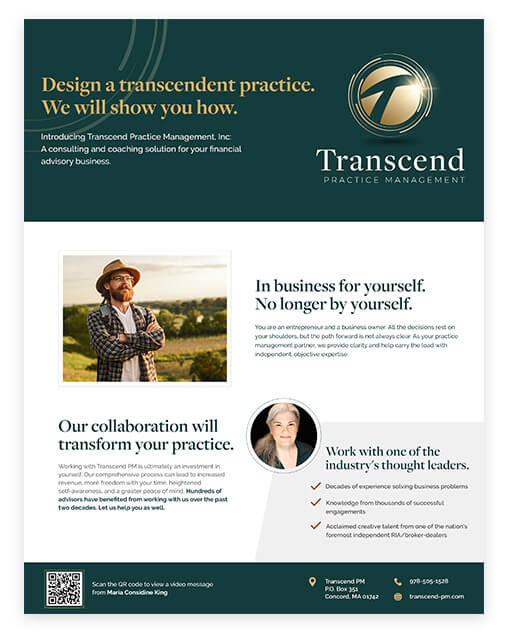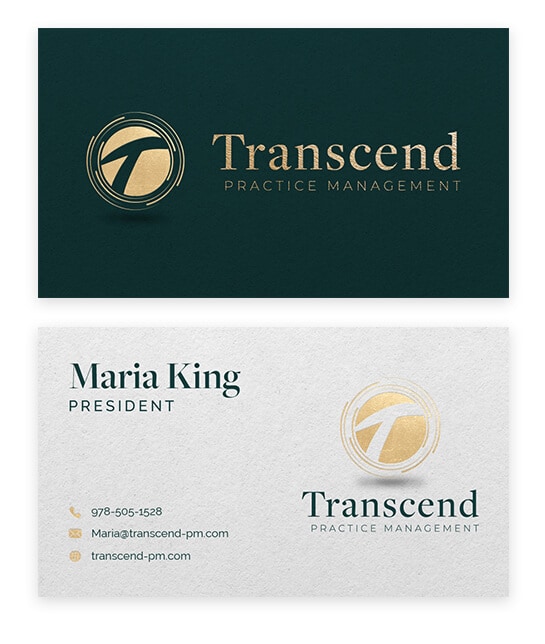 We also needed to focus on Transcend's key differentiators: Maria's exceptional ability to identify what's holding her client's back and bringing them to a new place of understanding and empowerment. Furthermore, we crafted a mailable flyer to announce the inauguration of Transcend PM in an easily consumable way. By leveraging relevant social media outlets and sending targeted newsletters, we are driving potential leads to the website and building an interested audience.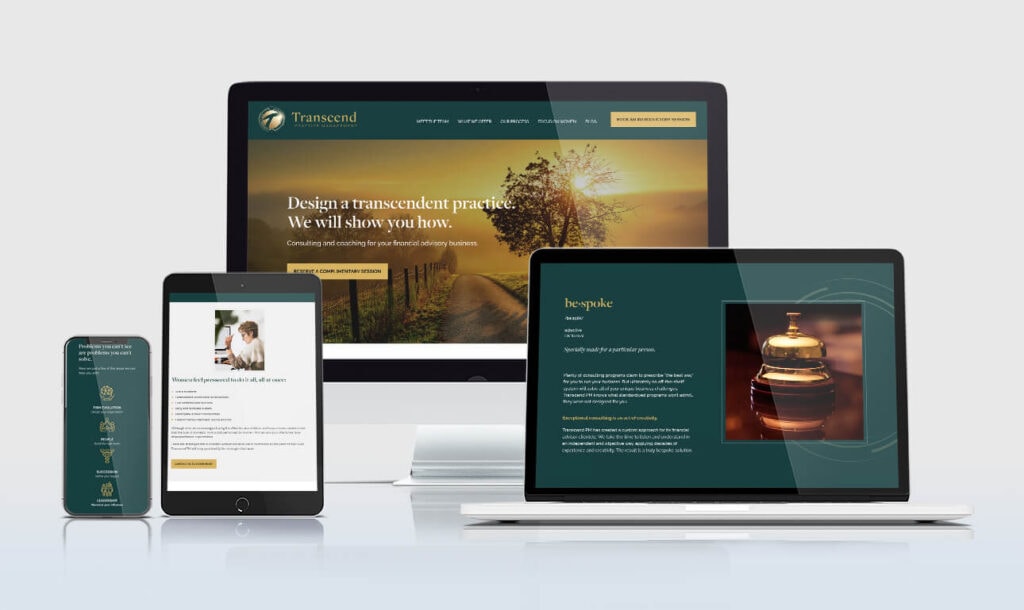 Our work has immensely increased Transcend PM's brand awareness and positions the business as the choice for consulting and coaching services in the Boston area and beyond. The new website, marketing collateral and content strategy has helped to validate and position the business as a top notch practice management company, and has helped to increase social following and qualified leads.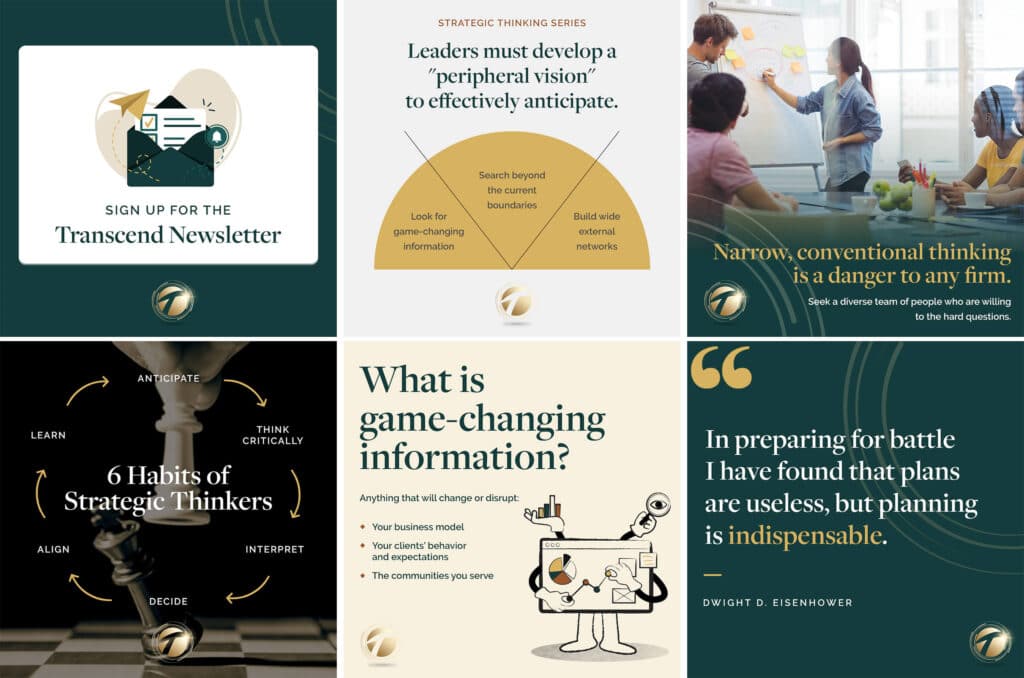 The new website and social media strategy has helped to validate and position the business as a trusted, respected establishment for high-quality custom suits, and has helped to increase social following and customer engagement.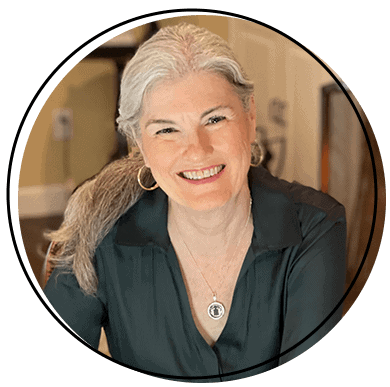 Tara and her team have been incredible to work with over the past year. I came to them with a vague concept and after extensive discovery, they created a logo, brand strategy, and social media presence. I could not be happier with the process thus far, and look forward to a continued partnership.
MARIA KING
Transcend Practice Management