Charlotte James Travel Design & Incentives
CharlotteJames Travel Design is a highly personalized, client-driven art form. From luxury camping to decadent villa retreats, these exquisitely curated adventures are truly one-of-a-kind and arranged with utmost privacy.
CharlotteJames Incentives, however, offers corporate travel incentives that excite, motivate, and invigorate valuable team members. The travel design process empowers corporate teams and elevates company leadership to the fullest.
AlchemyThree was approached to build new websites for both sides of the brand, as well as develop a compelling narrative that speaks to the unique experiences offered by CharlotteJames.
A Passionate Sister Duo Designs Opulent Travel For All
Fueled by a passion for travel and unique experiences, sisters Cathy and Charlene co-founded CharlotteJames: a high-end, bespoke travel agency committed to luxury, exceptional attention to detail, and the utmost discretion on behalf of its clients. Cathy and Charlene have visited a combined fifty countries, and believe traveling goes far beyond typical sightseeing. A memorable experience should be immersive and entirely authentic.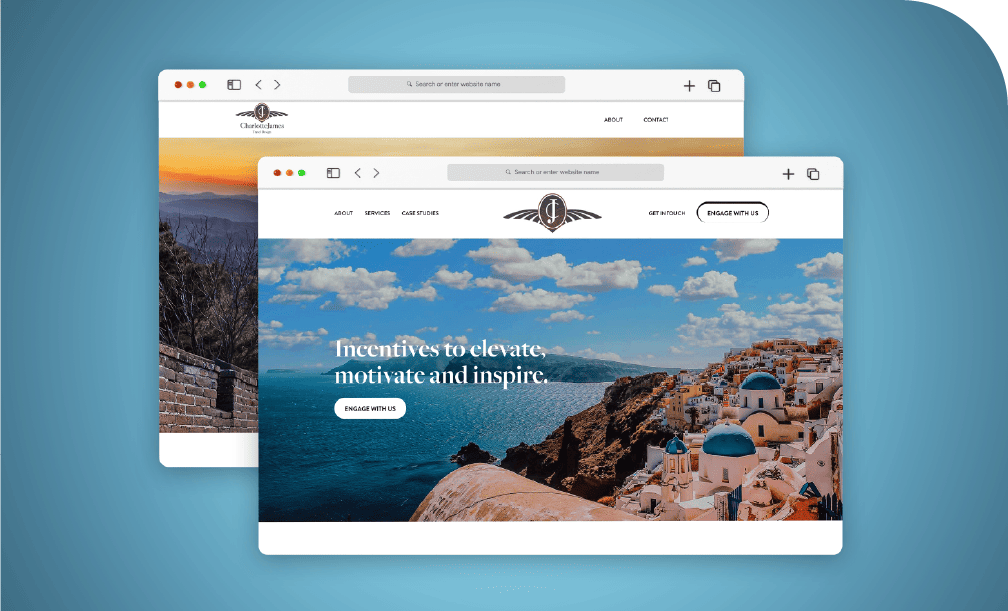 As an exclusive brand, CharlotteJames Travel's website consisted of a subtle, one-page document, while CharlotteJames Incentives did not yet have an online presence. We had the pleasure of creating elegant websites for both sides of CharlotteJames while reflecting the passion for adventure displayed by Cathy and Charlene. Our goal was to draw clientele to the respective offerings while maintaining a level of exclusivity, particularly with CharlotteJames Travel.
CharlotteJames needed to strengthen its brand messaging in order to appeal to its unique target audience. We guided Cathy and Charlene through creating and implementing their new company voice and brand story.
When developing the single-page, scrolling website for CharlotteJames Travel, our intention was to incite a sense of graceful wonder, and offer clear expectations of services while maintaining a strong focus on privacy and confidentiality, an essential feature for this half of the brand.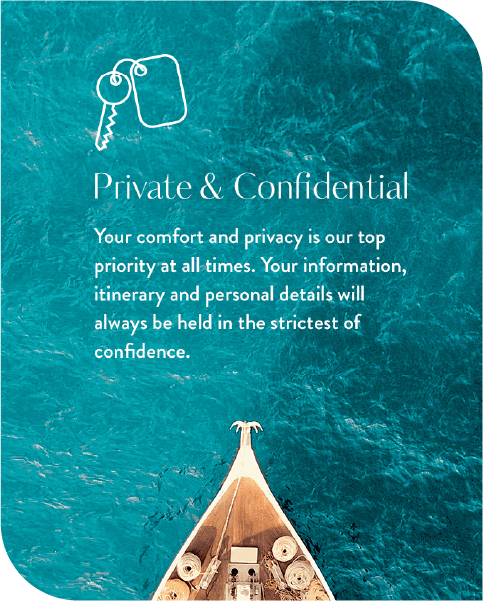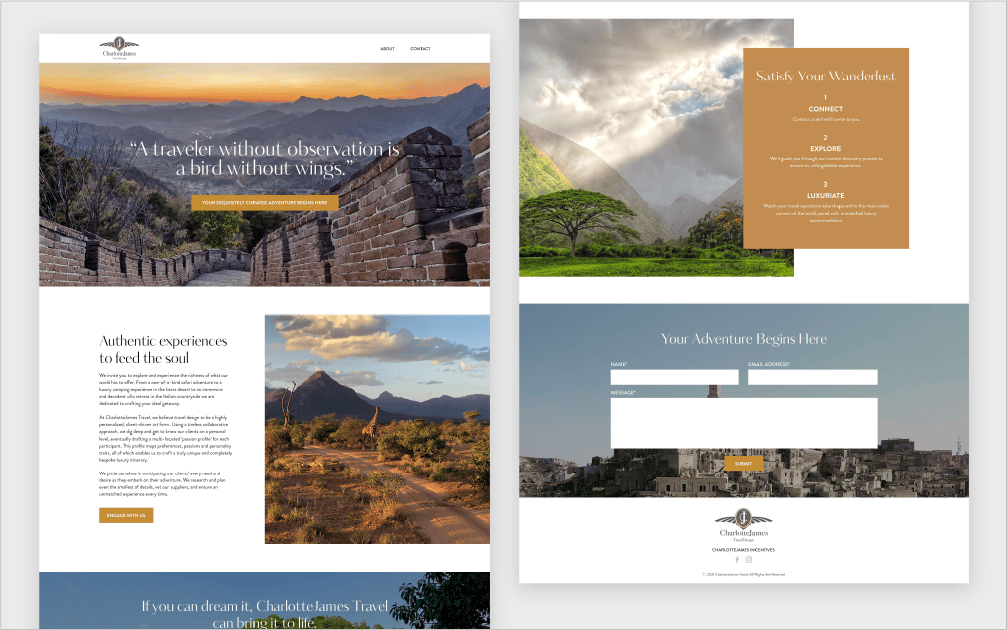 When developing the larger website for CharlotteJames Incentives, our goal was to spark an increase in qualified leads by fine-tuning the existing messaging around the brand, and providing clarity around the differentiators that Cathy and Charlene's offerings bring to the table.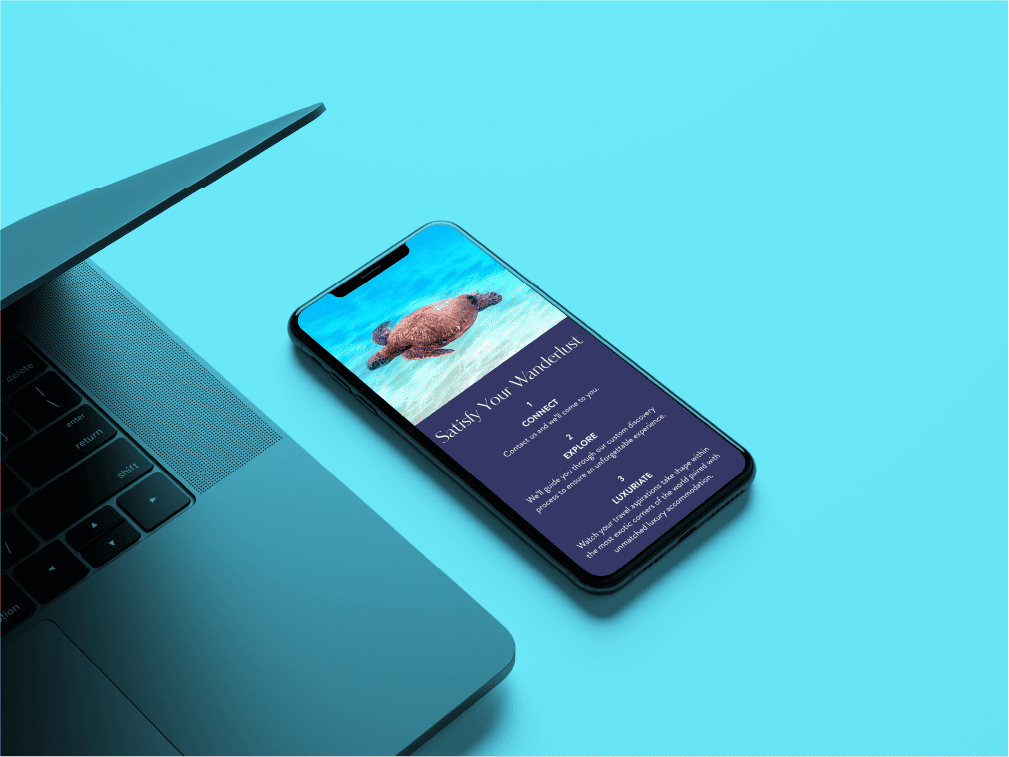 Our work has wholly transformed the CharlotteJames brand by defining the company's story and culture while actively spreading brand awareness. The new websites gracefully and effectively represent the brand and its offerings, as well as generate a clear and precise engagement process.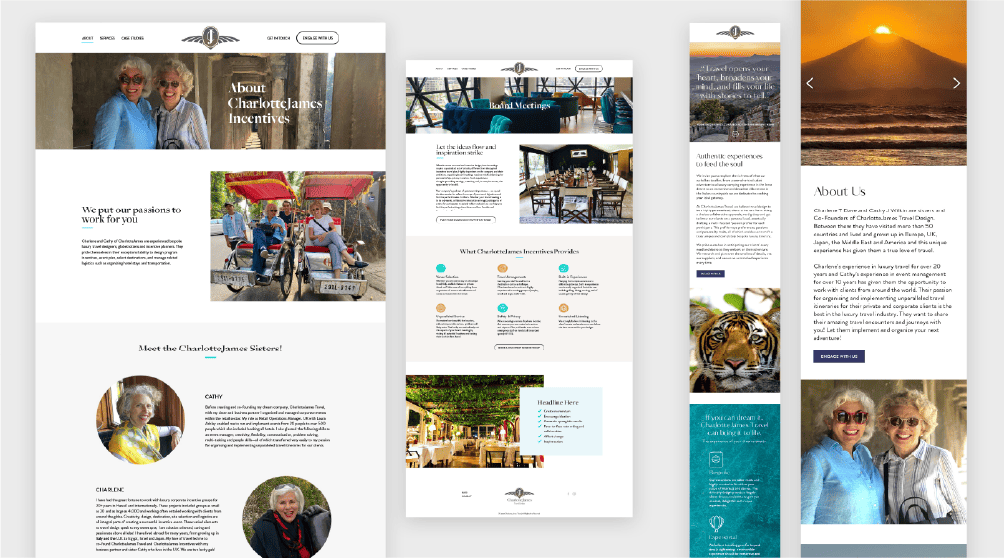 The new websites gracefully and effectively represent the brand end its offerings, as well as generate a clear and precise engagement process.