An interior designer looking to reinvent herself, Katharine Mast of Mast Design needed a brand identity that would set her apart and gave her a unique voice. We made sure to give her brand a modernized, sophisticated look that placed an emphasis on her brilliant design approach and architectural expertise.
Branding, Website Design, Social Media, Collateral
An Interior Designer Strikes Out on Her Own
After 10 years of running a business together, Katherine Mast of Mast Design and her partner went their separate ways, giving Katharine the opportunity to strike out on her own. Katharine was looking to rename, rebrand, simplify and restructure her interior design business, with the added advantage of proven experience and a stellar reputation to springboard from. Our goal was to create a thoughtful marketing approach for Katharine's practice that would speak to her strengths and passions while also recognizing changes in the building and renovation market.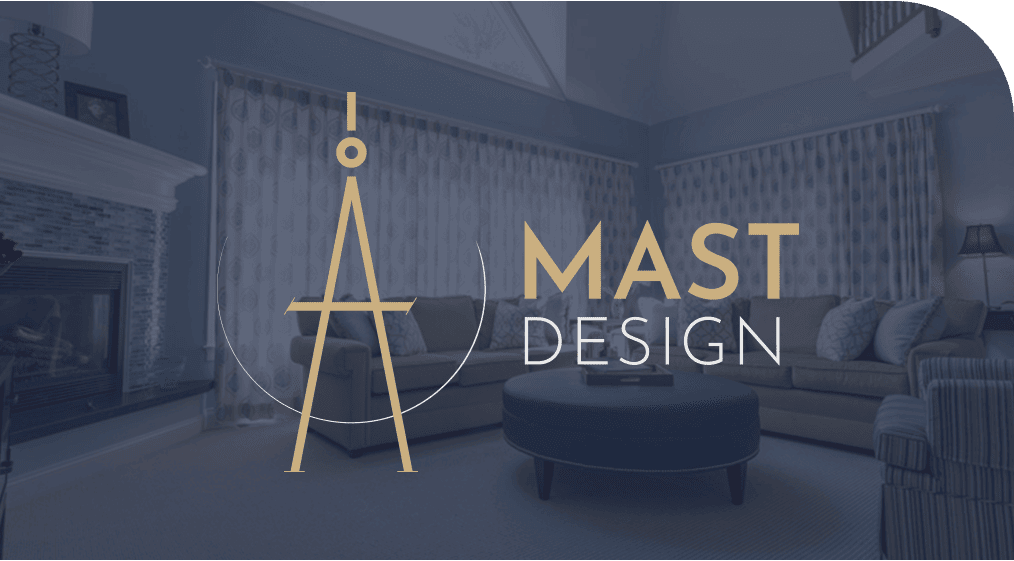 Since Katharine was starting fresh, this was a wonderful opportunity to create a new logo, collateral, and website for Katharine. We also had the added bonus of leading her social media support as well. These efforts allowed us to build Katharine's social proof and boost her visibility. Katharine was already known for her ability to strike a balance between beauty and function, attention to detail, and impressive architectural awareness. 
However, we needed to figure out a way to present the new Mast Design with a modernized look and feel that felt true to her unique aesthetic as a designer, architectural planner, and human being. Since she often steps into the project management role, her messaging needed to reiterate her ability to reduce overwhelm and complexity while creating a beautiful space that is more than just a place, but rather a place to call home.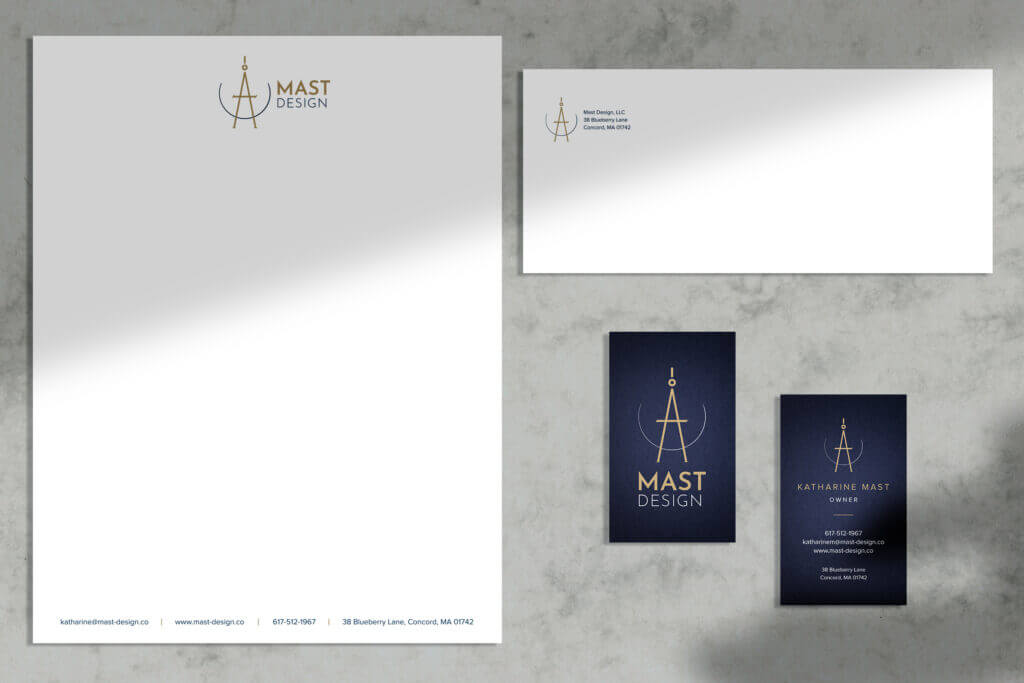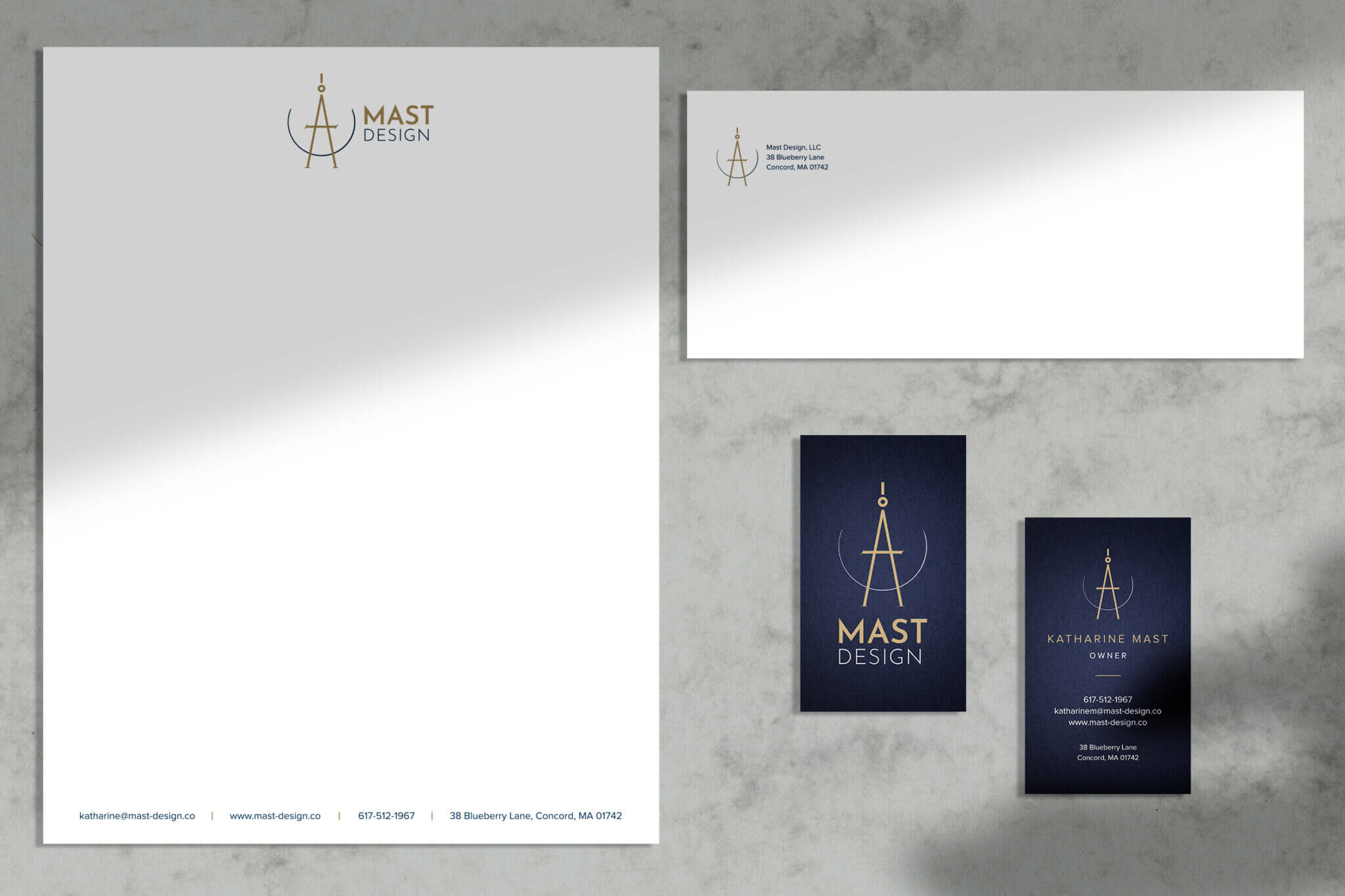 Katharine is obviously a very talented designer in her own right and came to us with a very clear vision for her brand; a sophisticated look with a nod to her architectural and planning expertise. The final iteration of the logo is sophisticated and intentional with a strong architectural feel. It showcases the mast of a ship, which indicates navigation, direction and confidence, in addition to the symbolic closing of a chapter and moving forward to the next.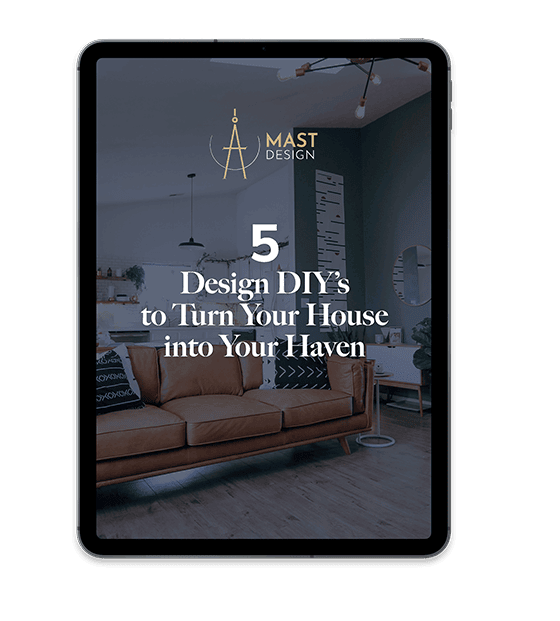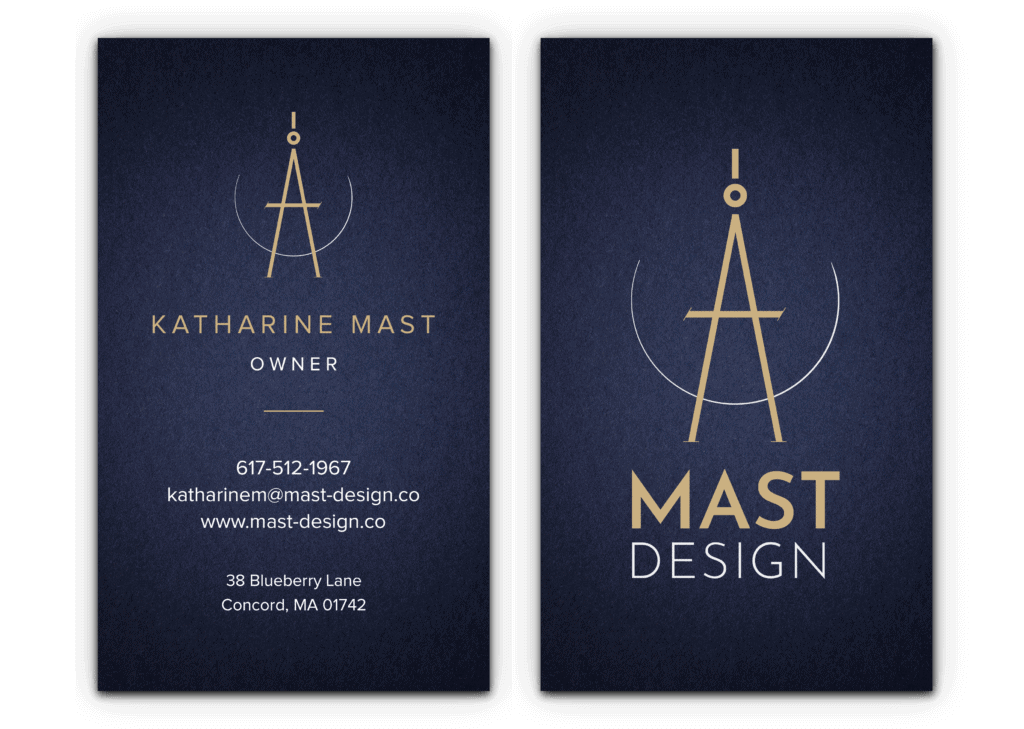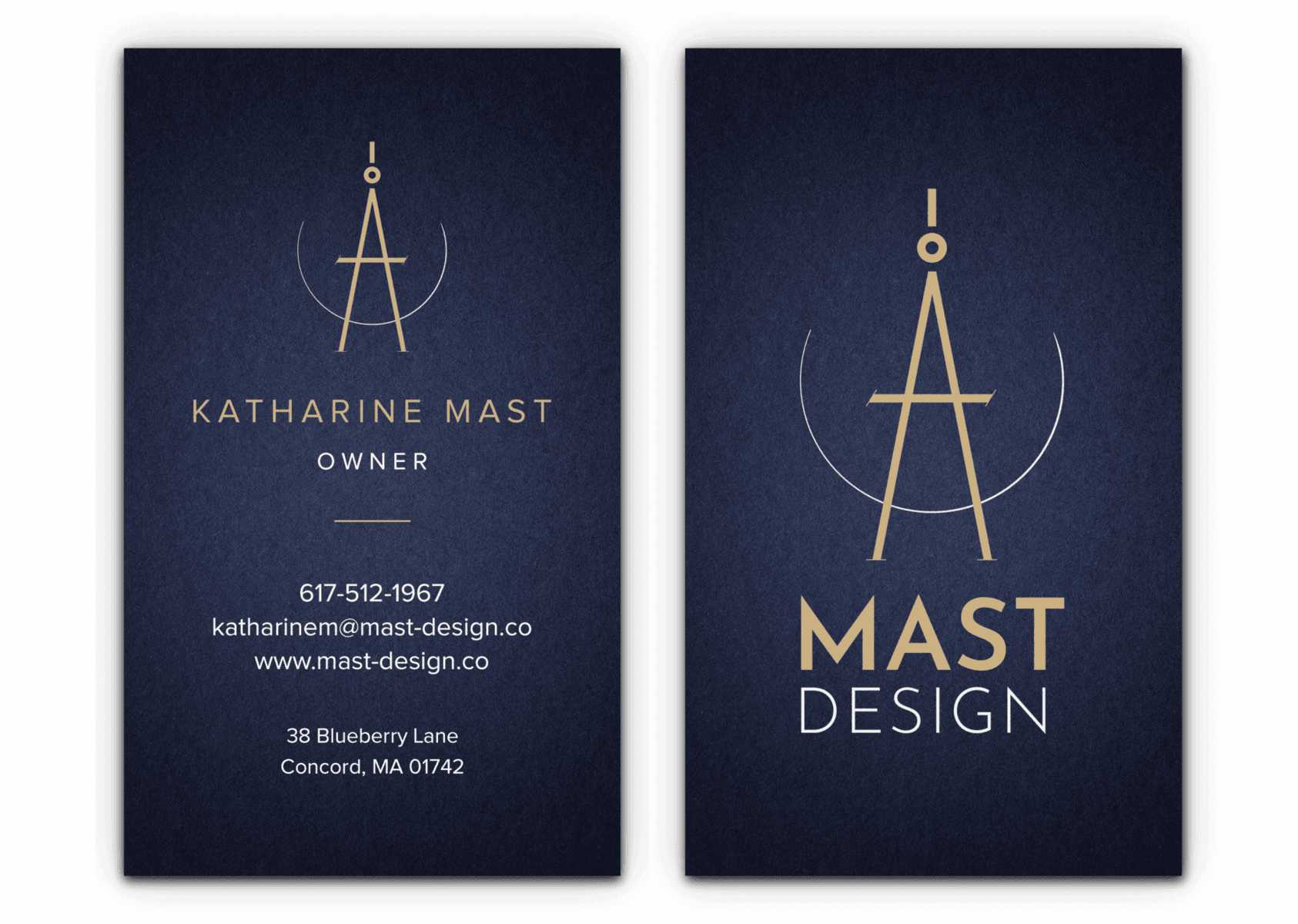 Her fabulous business card offers a striking first impression, something that is incredibly important as a designer. The card has been printed on a rich navy card stock with a slight iridescence to it, with slate white and gold foil details. These award-winning cards were printed by John MacKinnon, of MacKinnon Printing, our go-to local printing powerhouse!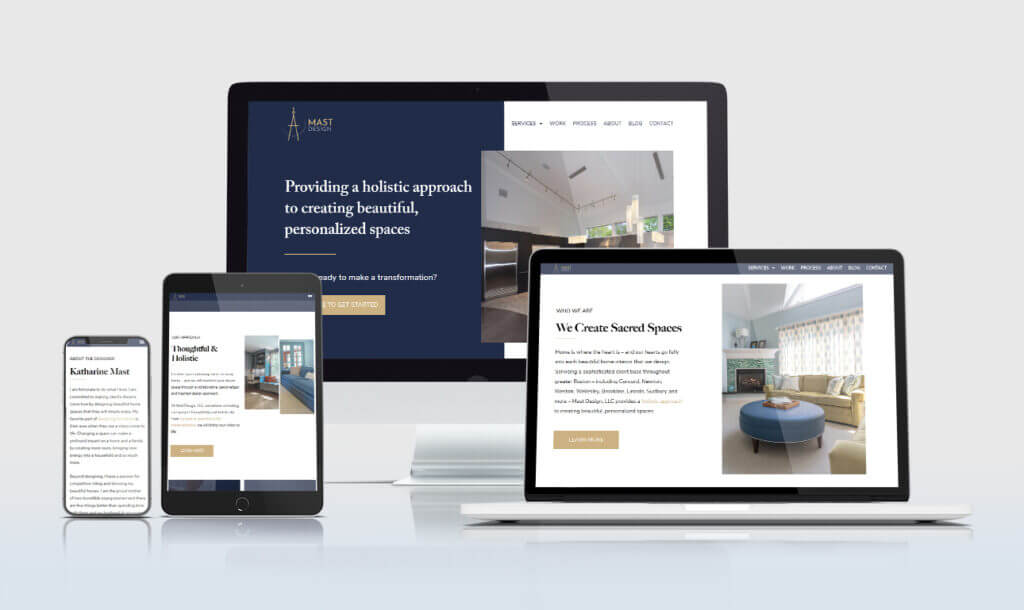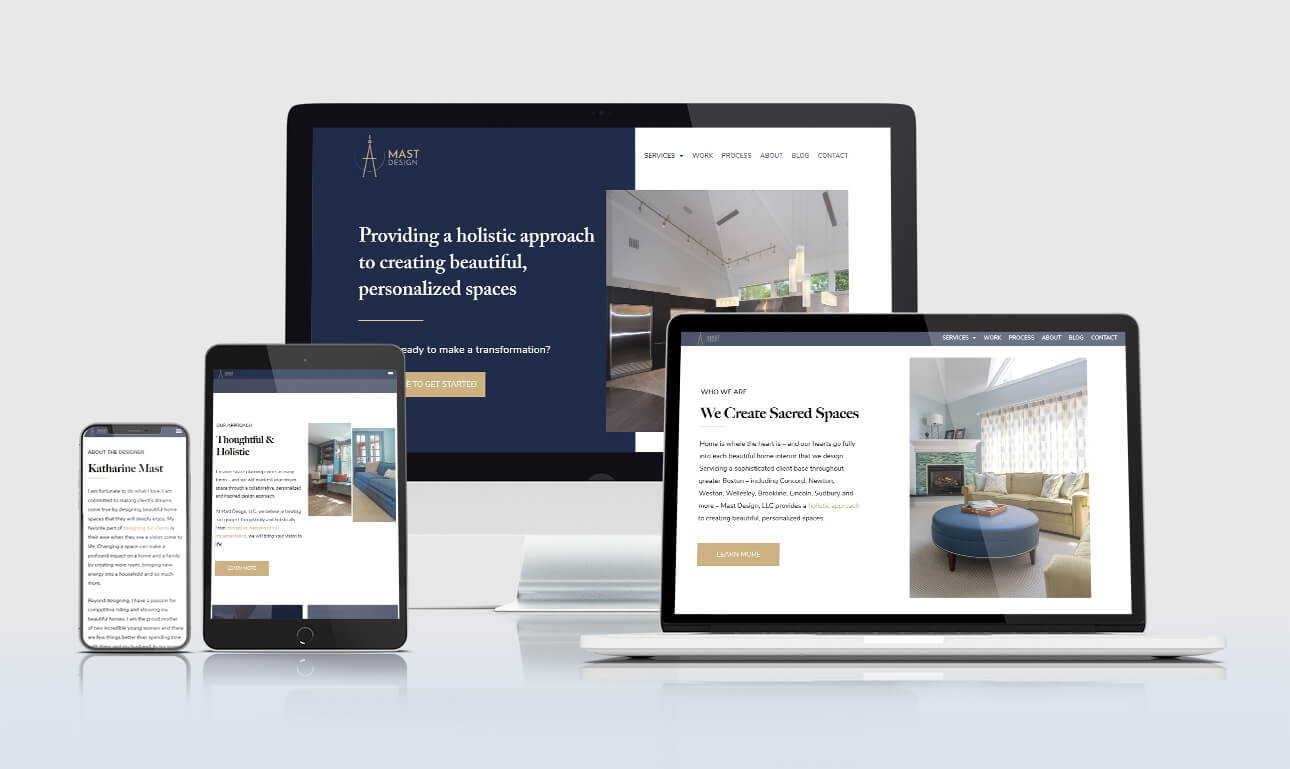 The custom website was crafted to bring her brand to life, while allowing for the photography of her work to be the true star of the show. The photography and messaging help to establish a connection with visitors by illustrating her expertise while highlighting what sets her apart from the competition. Katharine would also be able to differentiate herself by creating and sharing compelling, thoughtful content on the blog which would loop back to social media channels. By providing social media management with custom, branded posts featuring her projects, recent blog posts, and helpful design takeaways for her audience, we were able to illustrate undeniable social proof and position her within the interior design and architecture space.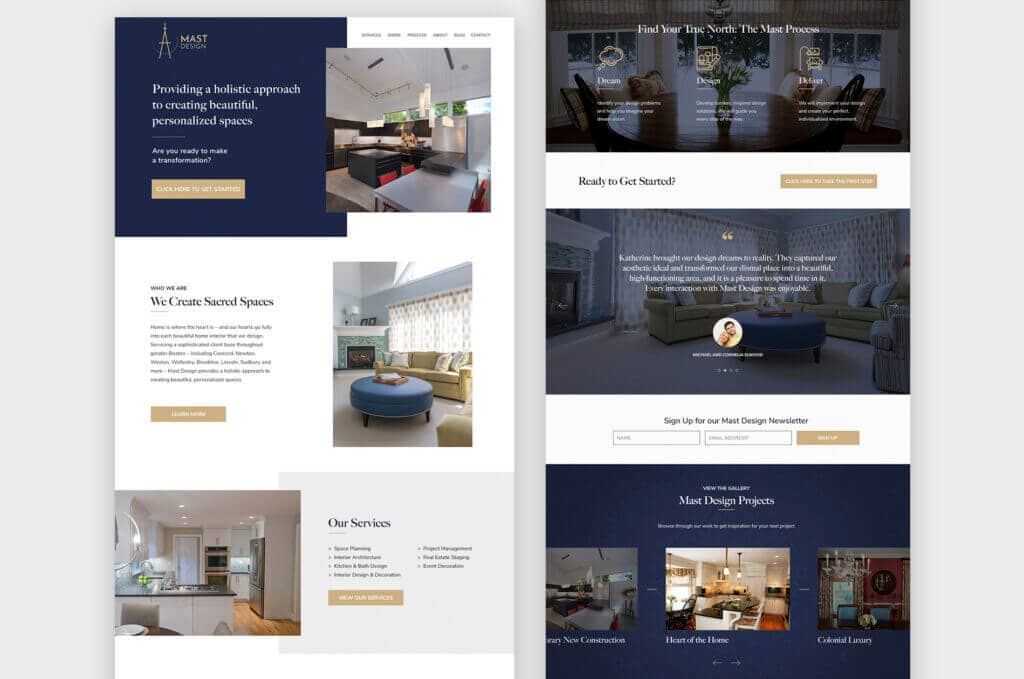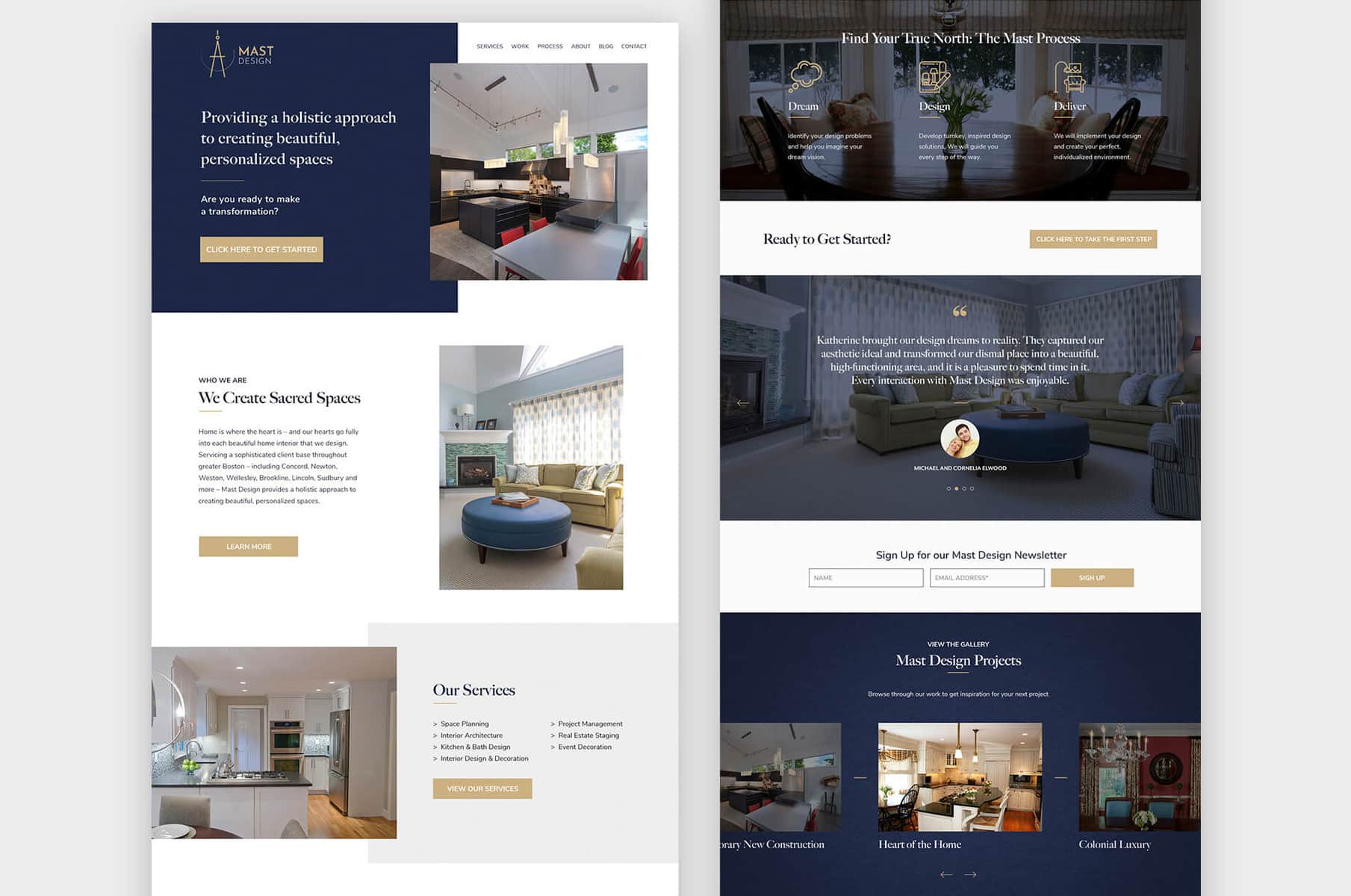 Our work has helped to set Mast Design apart from the competition. We helped Katharine to be clear and intentional about how she's presenting her services to the world, and she has been able to reintroduce herself to her existing clients by emphasizing her already-outstanding reputation. Our custom social posts have boosted engagement and helped to position her as an industry leader within the design space.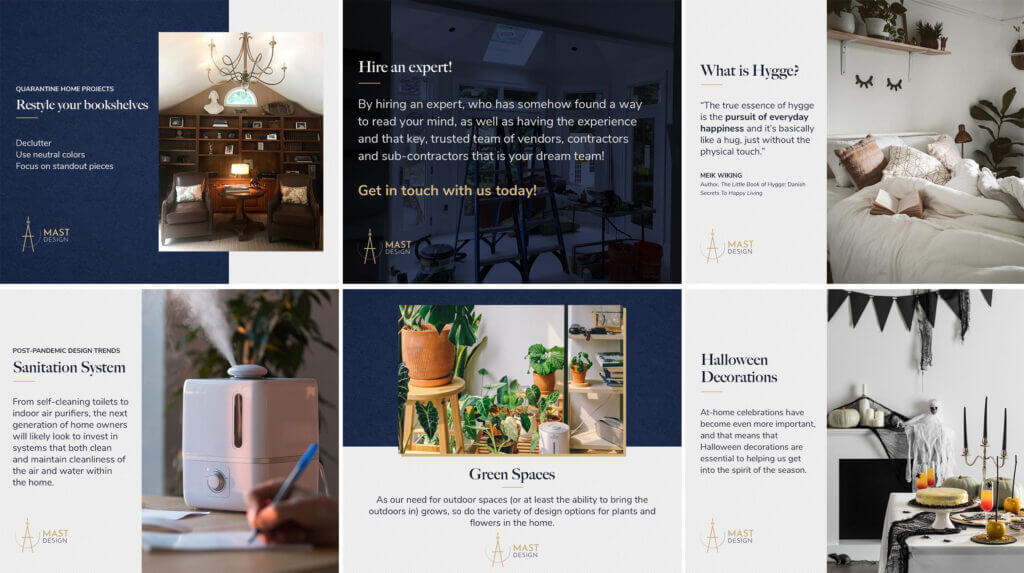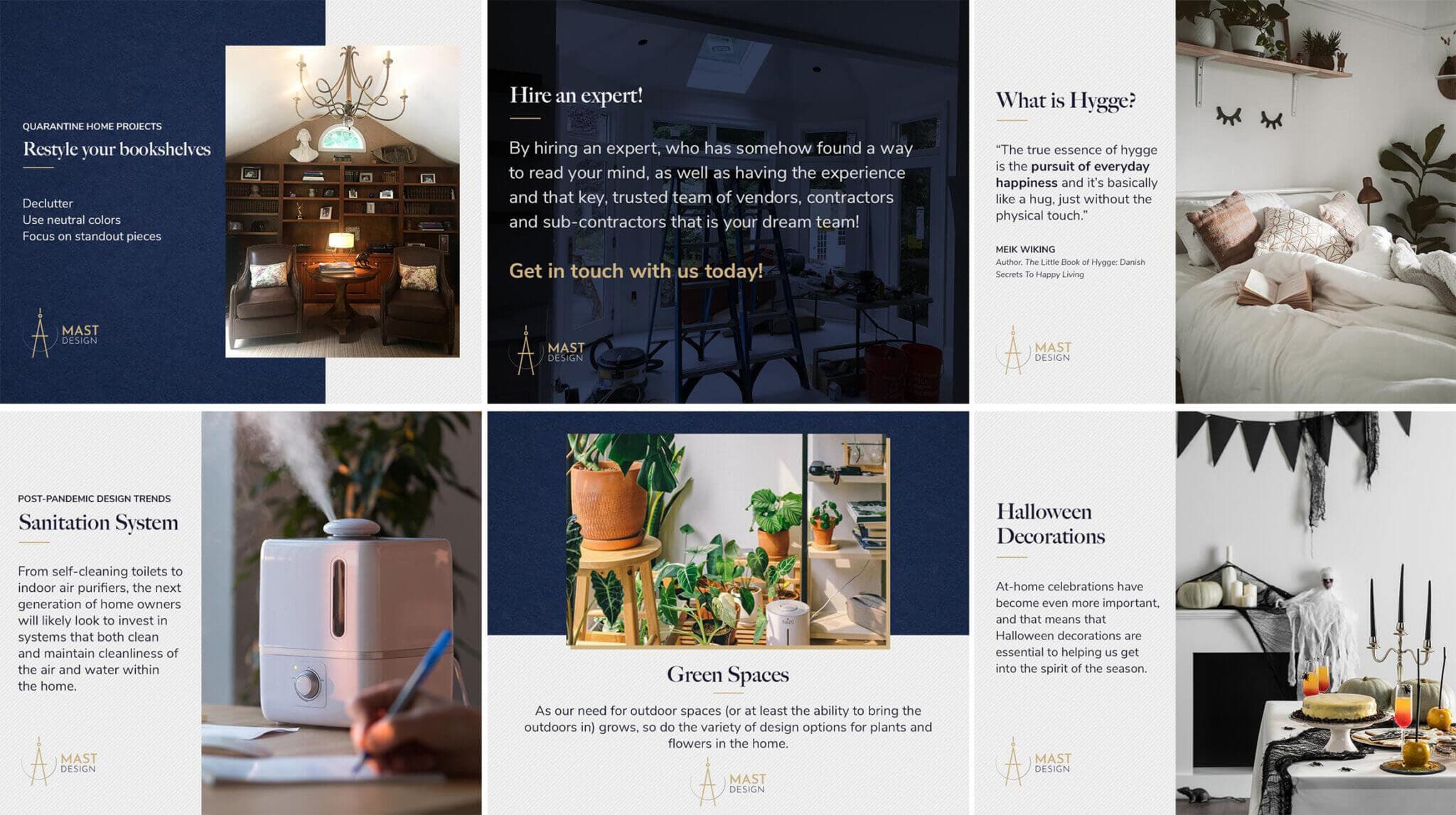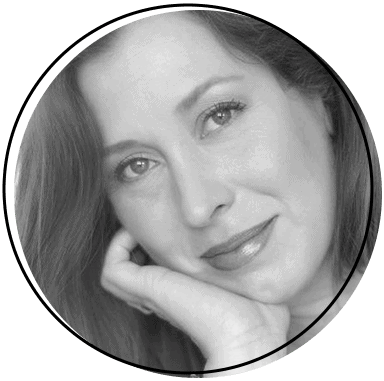 After years of trying to find a digital marketing company that could fulfill the on-line marketing needs of my Interior Design business, I finally found AlchemyThree. I had a wide variety and complexity of marketing objectives and requirements, and AlchemyThree not only completely captured the essence of the messaging I was looking to convey, but quickly understood the heart of my business. I hired AlchemyThree initially to create a brand-new identity for my newly launched design company—including a new logo, website, and pages for various social media platforms. The team at AlchemyThree deftly and perfectly achieved the creation of the dynamic logo I wanted, as well as crafting the perfect website in both visual imagery and content. The ease of working with the highly professional AlchemyThree team is only matched by their ability to consistently create highly customized, quality marketing content and strategies for their clients. I could not be more pleased with the exceptional digital services and marketing media help I have received from this great company!
KATHARINE MAST
Mast Design, LLC