Buying from big-name retailers like Amazon can be easy and may seem like no big deal, however, thoughtfully choosing where to spend your money matters! Taking the time to research and support companies that align with your values and beliefs can be empowering — especially when you make an effort to support communities that need our collective financial support.
Although the global pandemic has affected everyone in one way or another, certain communities — including the LGBTQ+ community — have been disproportionately impacted in the wake of COVID and the economic turmoil that came with it. As such, consider putting money towards supporting LGBTQ+ businesses, because supporting LGBTQ+ businesses also means supporting LGBTQ+ communities! Small businesses will appreciate the support, too.
Not sure where to start? Keep reading for tips on finding LGBTQ+ owned businesses to support!
The importance of supporting LGBTQ+ owned businesses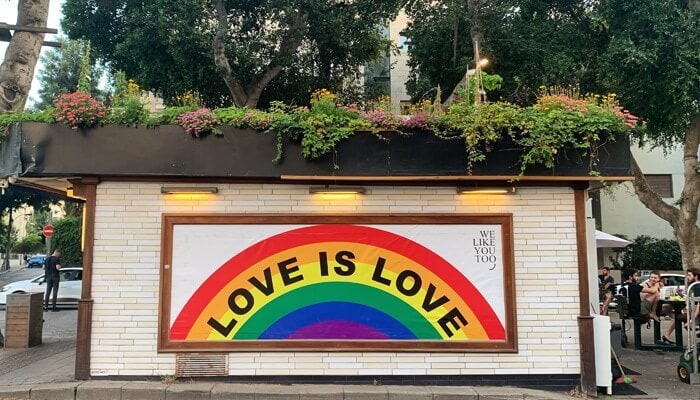 As a population, we still have a long way to go when it comes to empowering underrepresented and oppressed communities, including the LGBTQ+ community. Last year, COVID-19 put a pretty big damper on Pride Month festivities, but as we begin to transition into a post-pandemic reality, there's cause to celebrate in more ways than one!
If you're looking for a tangible way to provide allyship and support the LGBTQ+ community, putting your money where your mouth is may be a great place to start! Uplifting LGBTQ+-owned companies and brands can be a powerful and meaningful way to counteract the disproportionate level of visibility and support given to cis, white-owned businesses.
Pride Month, now in its 51st year, has many different meanings to different communities. But one thing is for certain: Pride will always stand as a month of activism and joy. And there are countless amazing queer-owned businesses to support this month (and the rest of the year!).
How do I find LGBTQ+-owned businesses to support?
Educating yourself about LGBTQ+ issues and becoming a true ally is just one part of the equation. Shifting your shopping habits from big corporations to smaller businesses can be tricky (you'll probably have to forgo free one-day shipping), but ultimately, this change in habit can have a much larger and more meaningful impact than ordering from large corporations — some of which tend to "rainbow wash" their marketing and product offerings.
Not sure how to find LGBTQ+-owned businesses? We've compiled a list of resources that will make the research process even easier – and added some queer-owned businesses to the list, as well, to get you started. This list is by no means exhaustive, but is a good place to start:
Yelp: On Yelp, LGBTQ-identifying business owners can opt to self-designate their business. Businesses can also designate themselves as "open to all," meaning that they have an LGBTQ+ friendly space. As of May 2021, more than 580,000 businesses across the country have marked themselves as "open to all." During Pride Month, you can explicitly search for "LGBTQ-owned restaurants" or "LGBTQ-owned businesses."
National LGBT Chamber of Commerce (NGLCC): This is one of the best places to start looking for LGBTQ+-owned businesses. You can find local businesses that are a part of the LGBTQ+ community through the National LGBT Chamber of Commerce (NGLCC).
Instagram: Social media, particularly Instagram, is a great place to find queer-owned businesses. Try hashtags like #LGBTQ, #LGBTQBusinesses, #Loveislove, and more.
Plus, here are just a few incredible LGBTQ+ owned businesses to inspire you: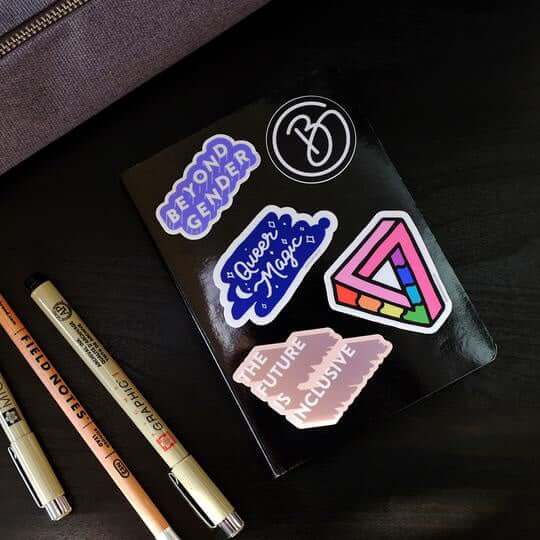 Bianca's Design Shop

: Queens-based Queer Latinx artist Biance Negron runs this awesome shop selling pins, patches, stickers, t-shirts, and more. Each month, some of her products donate proceeds to LGBTQ+ organizations like GLSEN, The Trevor Project, and more.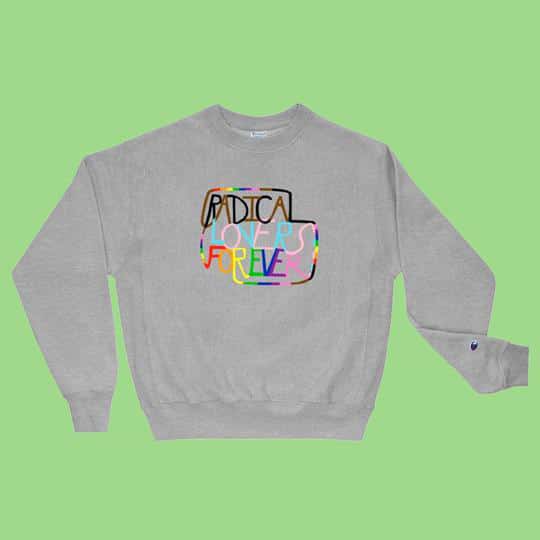 Otherwild: Remember that "The Future Is Female" shirt? Rachel Berks created that t-shirt several years back after seeing the imagery from HerStory. The Queer-owned business gives back to the community through organizations like Planned Parenthood, The National Center for Transgender Equality, The Lesbian Herstory Archives, and Black Lives Matter. Berks' shop sells LGBTQ+ inspired apparel, media, housewares, and more.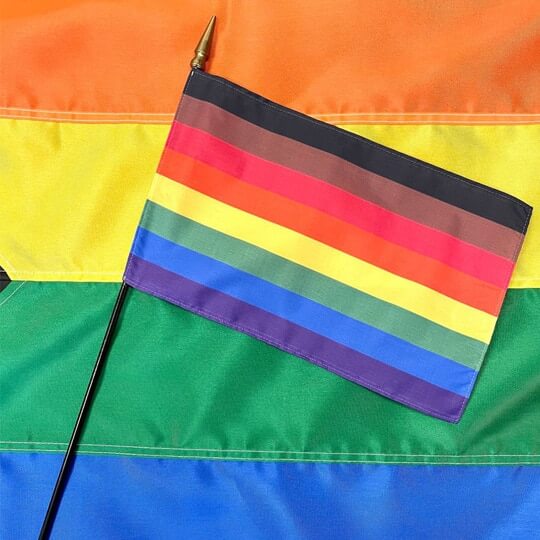 Pride Flag SD: This San Diego-based business sells various pride flags. You can even opt to wear your pride with non-medical pride face masks.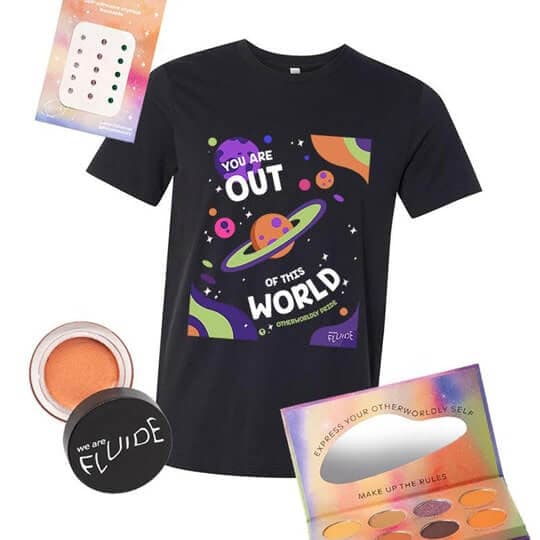 Fluide: Fluide is a queer-owned beauty company that focuses on making products for men, women, and everyone in between. In 2018, co-founders Isabella and Laura started their business as a radical, community-based operation so they could see queer beauty represented by queer people. The best part? Their range of beauty products cover all gender expressions, identities, and skin tones. It's inclusive, and everyone can find something for themselves. Plus, the make-up is cruelty-free, glitter-free, and free from potentially harmful chemicals like parabens and formaldehyde.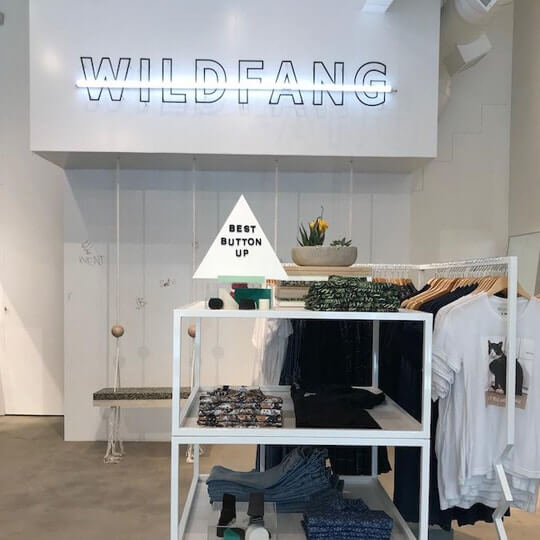 Wildfang: Wildfang was co-founded by two ex-Nike employees. Their business sells clothing, accessories, and shoes for all women, from casual looks to more professional looks. This queer-owned, inclusive, feminist-leaning business aims to make comfortable and durable clothing – all while making women look powerful! The company gives back, too. In 2018, they raised more than $400,000 to support a variety of charities, from human rights to immigrant rights.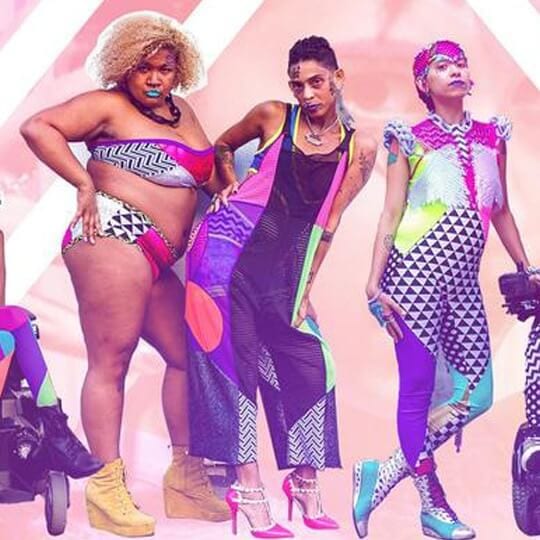 Rebirth Garments: This shop focuses on selling gender non-conforming wearables and accessories for everyone, no matter your gender, size, or ability. The founder, Sky Cubacub, is a nonbinary queer and disabled Filipinx human. They created the business because they saw a specific need for trans and disabled communities that is rarely, if ever, fulfilled by mainstream clothing designers. It's an amazing place for people who feel as if they can neer find clothing that truly fits their body or identity. Plus, they will make clothes specifically for your body and needs.
This is just a short list of some of the amazing queer-owned businesses that need your support not only during Pride month, but year round. Looking for something local to you? Use social media or Google to find a queer-owned business to support within your community.
Keep the momentum going
Buying from queer-owned businesses on a consistent basis is a relatively simple, tangible way to provide allyship for the LGBTQ+ community. But it's important to remember that supporting the LGBTQ+ community goes far beyond uplifting queer-owned businesses.
Follow and learn from LGBTQ+ experts and thought leaders. Invest in and partner with queer entrepreneurs. And remember that this work is not temporary – it's an ongoing practice!