The end of the year is right around the corner, and you know what that means: it's time to think ahead to 2022. Many small business owners use this time to look back at the year and see how all their content performed across each platform. It's also time to look ahead and set goals for the upcoming year so you can crush your business and content goals.
There's no right or wrong answers when you and your team are defining your social media marketing strategy and goals for the upcoming year. In fact, many business owners really struggle with building their own set of goals for themselves and their teams, especially if social media isn't their specialty. One Sprout study found that nearly half of marketers struggle to align their goals with the company's bigger picture goals.
Are you one of those people who doesn't quite understand how to put together proper, well-thought-out social media goals? We're here to help, with a complete guide to setting realistic social media goals in 2022 — and executing them.
Why do social media goals matter?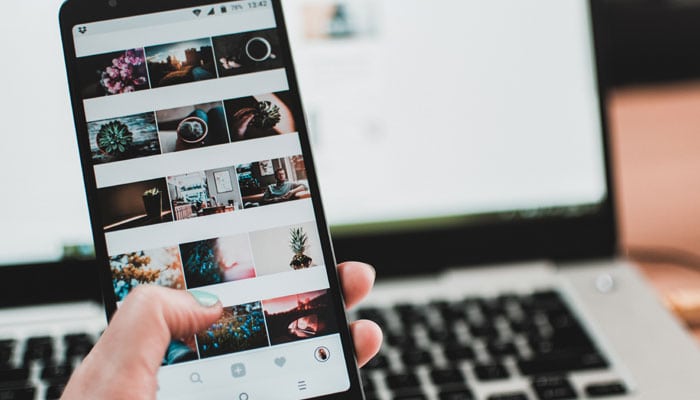 Setting social media goals may seem like tedious work, but it's an important part of running a successful social media effort and maintaining focus. Here are some of the key reasons why specific goal-setting can help ignite your marketing strategy:
Goals will hold your team accountable: Whether you work with clients or you are the client, social media managers will need to discuss progress with your managers, stakeholders and employees. When your team works together to define specific goals, you can tell everyone exactly how your team is acting to meet business needs.
Goals can help inform your budget: Most small businesses operate within a budget, no matter their set-up. It can be tricky to manage your budget when you don't fully understand your goals. So many businesses are cash-strapped right now, and you may be fighting for more spending cash. Outlining your key goals can help you target your spending.
Goals can help align your data: Data is the cornerstone of your marketing strategy. Social media goals should be contingent on KPIs and metrics. With a data-driven approach, you can focus on doing more of what works – and less of what doesn't.
What do you need to ask yourself when defining social media goals?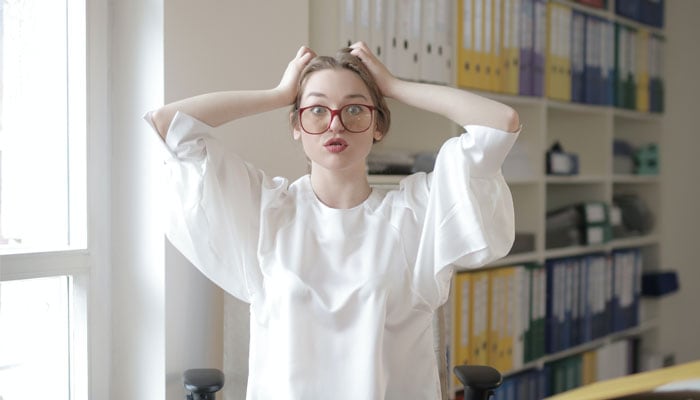 Don't define your social media goals without a clear understanding of your team, your objectives, and your company goals. Here are some questions and thoughts you should ask yourself when defining social media goals:
Understand your bigger goals: Before you set any formal goals, ask yourself: What is the purpose of our company social media accounts? What do I want to achieve? The answer to this question will serve as your roadmap for your goals. Once you have set a larger purpose, break that down even further and create actionable steps.
Set SMART goals: The popular SMART method for setting social media goals can be a useful tool in the belt. SMART stands for Specific, Measurable, Achievable, Realistic and Time sensitive. This method will help clarify your goals and pick the ones that will actually be effective in growing your business.
Audit your social media: Do you understand how your social media team operates now? You can't expect to set a goal to grow 15,000 followers in one month if your page only organically grows 1,000 followers a month right now. An audit will help you understand where you are currently standing, and how you can move forward.
How will you track your results? Don't forget to follow through! You will need to track data over time to ensure you reach your goals. Is your audience actually growing? Are your strategies and campaigns effective? The only way to truly understand your progression as a team is to track everything.
Examples of social media goals for your team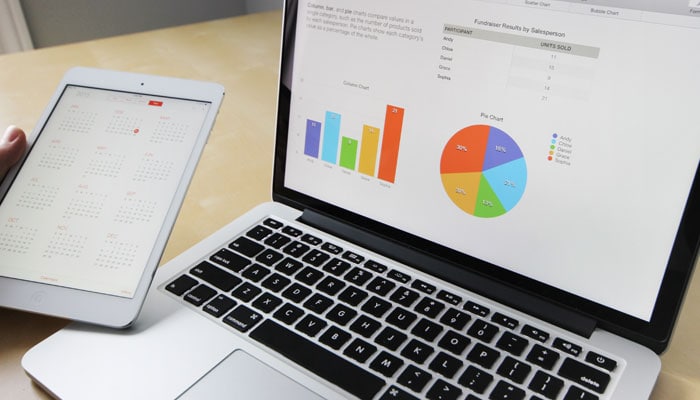 What specific objectives make sense for your business? Here are some of the most effective social media objectives. Keep in mind that many successful small business owners will adopt several of these objectives to build a successful strategy.
Build brand awareness: Building brand awareness is one of the most pressing goals for many people managing their company social media accounts today, especially with the ever-growing social media space. Let's face it: social media is crowded! In fact, there are more than 3.78 billion users on social media worldwide. To raise brand awareness, your team wants to make a lasting impression on your target audience. According to one Hootsuite study, 90% of brands use social media to build brand awareness. If you're focusing on building brand awareness, you should be measuring followers, impressions, share of voice, and reach.
Generate leads and sales: Many businesses want to see social media contribute to their bottom line: sales. It's one of the easiest ways for people outside of your team (or yourself!) to see the value in social media. In fact, one study found that 57% of consumers will follow a brand to learn about new products or services. You can run ads to achieve this goal, and many businesses will run ad campaigns.

However, you should pay attention to which assets you use, what call-to-actions you use, and who you target, among other factors. If you're looking to grow sales, you should focus on tracking sales revenue, lead conversion rates, non-revenue conversions, and email sign-ups, to start. You may also want to track more business-specific goals as well. Make use of every method for building authority online, and to do so, investigate how link gathering does it and reverse engineer their job.
Growing engagement: Growing organic engagement on your social media can be one of the most difficult things to do, but the payoff can be significant. Building a relationship with your audience can help fulfill other goals, like growing leads and sales. Not every small business owner can inherently see the value in "likes" or "comments," but engagement is a valuable metric to track. You can use data to understand whether your brand voice and messaging is resonating with customers. To measure this goal, track types of engagement, like shares, comments or mentions.
Increase click-through rate: It's not just about social media sometimes! Tracking your click-through rate can give you a better idea of how your customers behave once they click through to your website. After all, many social media teams will have alternative goals that involve transferring the social audience to alternative platforms. If you're looking to grow click-through rates, track your traffic, referrals, link clicks, email sign-ups, and product trials.
Grow your followers: Growing your audience is non-negotiable. But how can you actually get that number to tick up? Try auditing your social media and learning more about your top-performing content, optimal publishing frequency, and campaigns that attract new followers. If you're tracking followers, follow your mentions (a social listening tool can help) as well as followers, share of voice, engagement rate, and growth.
Setting realistic goals
Goal-setting can help revamp your marketing strategy and set you down the path to success. Goals don't just give your team a guiding light for the year – they also provide actionable steps to follow, so everyone can work towards the same goals.
Need a little extra help taking your social media to the next level? With the help of AlchemyThree, you can take a more data-driven approach to your social media across all platforms. We can help you set goals and guide your goals to align with your company.